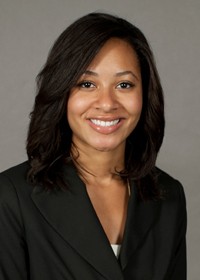 Two UC Carl H. Lindner College of Business Students Nominated for Truman Scholarship
University of Cincinnati Carl H. Lindner College of Business students Kyle Quinn, BBA '13, and Janelle Wichmann, BBA '13, are among this year's nominees for the Harry S. Truman Scholarship.
The Harry S. Truman scholarship is a competitive national award granted to U.S. college juniors for demonstrated leadership potential and a commitment to public service. The $30,000 scholarship, awarded to nearly 60 students annually, is to be used for graduate studies.
Quinn and Wichmann represent two of four UC applicants who will advance in the process at the national level, said Marla Hall, associate professor of psychology and organizational leadership.
"They have until the end of January to refine their application files for the national competition," says Hall, UC's interim director of the Office of Nationally Competitive Awards.
At the national level, a review of the top 600 applicants in the country will be made and finalists will be selected for interviews in the spring. To be considered, applicants must be academically strong and be committed to public service work, campus leadership and be involved in community, government and politics.
Quinn and Wichmann fit that requirement.
Quinn is majoring in accounting. He attended high school in Michigan and is a Carl H. Lindner Honors-PLUS business scholar. He gained co-op experience at Ernst and Young and is involved in more than a dozen campus endeavors. Most notably Quinn served a two-year commitment as the student representative to the UC Board of Trustees. He is a member of Pi Kappa Alpha fraternity, Sigma Sigma, Cincinnatus and Men of Metro.
He and 65 other fellows from around the globe took part last winter in the Starting Bloc conference at Tufts University in Boston, where social innovation took center stage for a weekend. The Starting Bloc selects the brightest young leaders and arms them with resources to meet global challenges. His future plans include studies in law and public policy.
Wichmann is a finance and marketing major. She was valedictorian of her class, with a 4.0 GPA at Conner High School in Hebron, Ky. Like Quinn, she is a Lindner College-PLUS scholar and involved in several campus activities. Most notably, she served as the undergraduate representative on the UC Presidential Search Committee that hired President Gregory H. Williams.
"She and the president are still good friends," says Jeri Ricketts says, director of the Lindner Honors-PLUS program.
She's completed three co-op terms with Procter & Gamble, working in the marketing department for the Feminine Care Division, where she's working on the Facebook page for Beinggirl, a brand that caters to preteen girls all over the world.
As applicants, the two had to write essays, receive recommendation letters and forward transcripts. UC nominations were chosen based on a committee comprised of faculty in several disciplines, all of whom had previous experience with nationally competitive awards as previous winners, finalists or reviewers. Each university is limited to four applicants.
Crafting an essay takes skill; each word must be carefully weighed and paint a compelling picture of the individual, Quinn says.
"The Truman application is one of the most demanding and thorough pieces of work I've put together in my collegiate life," he says. "The essays are very diverse and the character limit forces the applicant to be very direct and memorable in his or her writing."
The highly competitive awards were established as a tribute to President Truman who valued education and young leaders to promote citizenship and political responsibility. The awards are given by The Harry S. Truman foundation, an act signed of Congress signed into action in 1975 by President Gerald Ford.