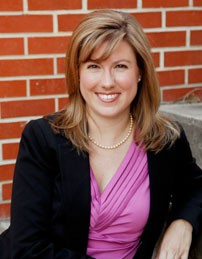 Gift Givers Take Note: UC Research Says Opt for Preferred Instead of Unique Presents
The trick to holiday gift giving is buying what people like. Yet our success depends on whether we are buying for one or more people on our gift list.
When we shop for more than one, we tend to lose sight of what each recipient likes best and instead buy a unique gift for everyone, according to research by Mary Steffel, assistant professor of marketing at the University of Cincinnati's Carl H. Lindner College of Business, and Robyn LeBoeuf, associate professor of marketing at the University of Florida.
This behavior can lead to "overindividuation," meaning shoppers pass up buying gifts they believe would be better liked in favor of giving different gifts to each person, even if they know the recipients will never compare gifts.
"Even if givers know that a particular gift would be liked best by multiple people, they may avoid buying the same gift for more than one person because doing so seems impersonal or like 'taking the easy way out,' " Steffel says.
Steffel offers an example: "Let's say someone is giving magazine subscriptions to two friends: both are big sports fans, but one sometimes cooks and one occasionally travels. Instead of getting both people a sports magazine, the giver might get a cooking magazine for the first friend and a travel magazine for the second, even though both friends might have preferred a sports magazine and even though the giver might have given a sports magazine to either friend if he were the only recipient."

In six experiments, researchers invited shoppers to choose gifts for one or multiple recipients. In all studies, one gift item was more appealing than the others. When shopping for one, shoppers chose the most appealing gift. But, when shopping for multiple recipients, shoppers passed up the more appealing gift in favor of getting different gifts for each person.
This overindividuation, as the research suggests,arises because shoppers try to be thoughtful by treating each recipient as unique and special. Trying to be thoughtful can backfire, as shoppers in the study were more likely to pick unique but less-appealing gifts when encouraged to put more time and thought into their gift selections.
To prevent long lines at the post-holiday returns counter, the researchers encourage us to think about what kind of gift the recipients would choose for themselves. Shoppers who did that first were more likely to give the same more-appealing gift item to more than one person.
Complete findings can be found in Steffel and LeBoeuf's article "Over-Individuation in Gift Giving: Shopping for Multiple Recipients Leads Givers to Choose Unique but less Preferred Gifts" forthcoming in the April 2014 issue of the Journal of Consumer Research.
1
Pitch 'deck' perfect
March 31, 2023
"You never get a second chance to make a first impression." ~ Will Rogers Just ask anyone who has pitched potential investors for the opportunity to secure funding for a new startup. Individuals and teams present a thorough slide deck highlighting their qualifications, skills, research and successes.
2
Political interests cause inefficiencies in insurance
March 31, 2023
Research by a University of Cincinnati professor illustrates how insurance markets are broken, Massachusetts Institute of Technology economist Amy Finkelstein said during a Freakonomics Radio Book Club discussion.
3
What is a pre-accelerator?
March 30, 2023
The University of Cincinnati's Venture Lab is a mentor-based entrepreneurial support ecosystem designed to provide guidance, support and structure to help early-stage startups move from idea to prototype stage. The goal of a pre-accelerator is to provide intensive guidance, mentorship and resources for budding entrepreneurs so they can establish a strong foundation for growth and attract customers and investors.
Debug
Query for this