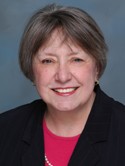 UC College of Law Alumni Association Announces Distinguished Alumni Award Recipients
The University of Cincinnati College of Law Alumni Association will celebrate three alumni at its 35th Distinguished Alumni Award Program at noon Friday, May 15.  Award recipients include an alumnus whose career focuses on white collar and other major economic crimes; a former member of the U.S. Air Force who served many years as a judge; and a trial attorney whose practice and firm concentrates on civil litigation.
"UC succeeds at producing large numbers of alumni who excel in their profession and in the surrounding community," said Dan Startsman, assistant public defender, Clermont County Public Defender's Office, and president, Law Alumni Association. "I can think of no better example than this year's award winners. They are three alums who have not only risen to the top of their profession, but also have been recognized as leaders and have given back to the law school."
Each year the award recipient nominations come from the ranks of the school's almost 5,000 alumni. Recipients exemplify excellence and achievement in the individual's chosen field of practice or profession. Previous winners have included Professor Stanley Harper, Jr. '48, well-known College of Law professor; the Hon. William S. Richardson '43, Chief Justice of the Hawaii Supreme Court; and the Hon. William Howard Taft'1880, President of the United States and Chief Justice of the Supreme Court of the United States.  
Meet 2015 Award Recipient: Kathleen Brinkman '75
Kathleen Brinkman '75, Of Counsel at Porter Wright, focuses her practice on representing corporations and individuals facing investigation or charges by federal or state authorities, or whose property the government seeks to forfeit. A former Assistant United States Attorney for the Southern District of Ohio, Brinkman's prosecution specialties were complex white collar and other major economic crimes, public corruption, and environmental crimes. In addition, she investigated and prosecuted healthcare fraud matters, including False Claims Act cases. A recognized authority in asset forfeiture, she has taught the subject throughout the country and around the world.
Meet 2015 Award Recipient: the Hon. Robert H. Gorman
'60
Judge Robert H. Gorman, a native Cincinnatian, followed the path of several family members into the field of law. His father, Robert N. Gorman, served on the Hamilton County Court of Common Pleas and was later appointed to a seat on the Supreme Court of Ohio. His brother also attended law school.
After graduating from Brown University, Gorman returned to Cincinnati to the College of Law, graduating in 1960. Immediately thereafter, he was inducted into the US Air Force, where he served as a judge advocate general for three years. He returned to Cincinnati to develop a career in private practice. To prepare, he worked at Legal Aid of Greater Cincinnati and in Juvenile Court, gaining additional experience. It was at this time that he was elected to the Ohio House of Representatives. Then, in December 1972, he joined the bench, where he remained until his retirement.
Meet 2015 Award Recipient: David P. Kamp '81
David P. Kamp '81, Managing Partner at White, Getgey & Meyer Co. LPA, is an experienced trial attorney, focusing his practice on civil litigation.  Described as a "lawyer's lawyer" in the article "The Man to See" for Super Lawyers, he has been compared to a law firm's consigliere: he knows a lot of attorneys and how to reach them.
Taking an unusual route to law school, Kamp attended Thomas More College, paying his own way, which at the time meant working full-time at a pharmaceutical plant by day and attending classes in the evening. He finished in eight years. Always a faithful watcher of Perry Mason TV shows, he knew he wanted to become a lawyer. He entered the College of Law in the fall 1978, with the chance to focus on one thing—school—this time around. While at the College of Law, he served on the editorial board of the "University of Cincinnati Law Review."
To RSVP for the event, contact Peggy Ruwe at 513-556-0071 or peggy.ruwe@uc.edu.
Read the complete profiles here: