Columbus Dispatch: Retail customers slowly return, but not all merchants benefit
UC economics professor Michael Jones predicts coronavirus worries will keep retail sales slow
The Columbus Dispatch turned to a prominent University of Cincinnati economist for insight into how the ongoing effects of the coronavirus pandemic will affect retail sales.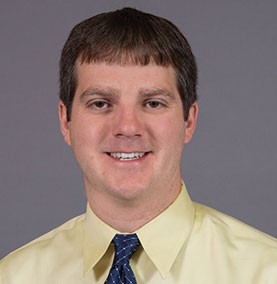 Citing data released by Mastercard, Jones told the Dispatch that retail sales were down 15% in April and 5% in May. Restrictions on businesses imposed by the state of Ohio in an effort to slow the spread of the coronavirus have since been relaxed, but that doesn't mean customers are letting their guards down.
"Customers are starting to combine their trips," to reduce the time spent outside their home, Jones told Dispatch reporter Patrick Cooley. "That reduces the likelihood that consumers will make an impulse purchase."
Featured Image: Lindner Hall, home of the Carl H. Lindner College of Business at the University of Cincinnati. Photo/Creative+Brand
Impact Lives Here
The University of Cincinnati is leading public urban universities into a new era of innovation and impact. Our faculty, staff and students are saving lives, changing outcomes and bending the future in our city's direction. Next Lives Here.
Stay up on all UC's COVID-19 stories, read more #UCtheGood content, or take a UC virtual visit and begin picturing yourself at an institution that inspires incredible stories.