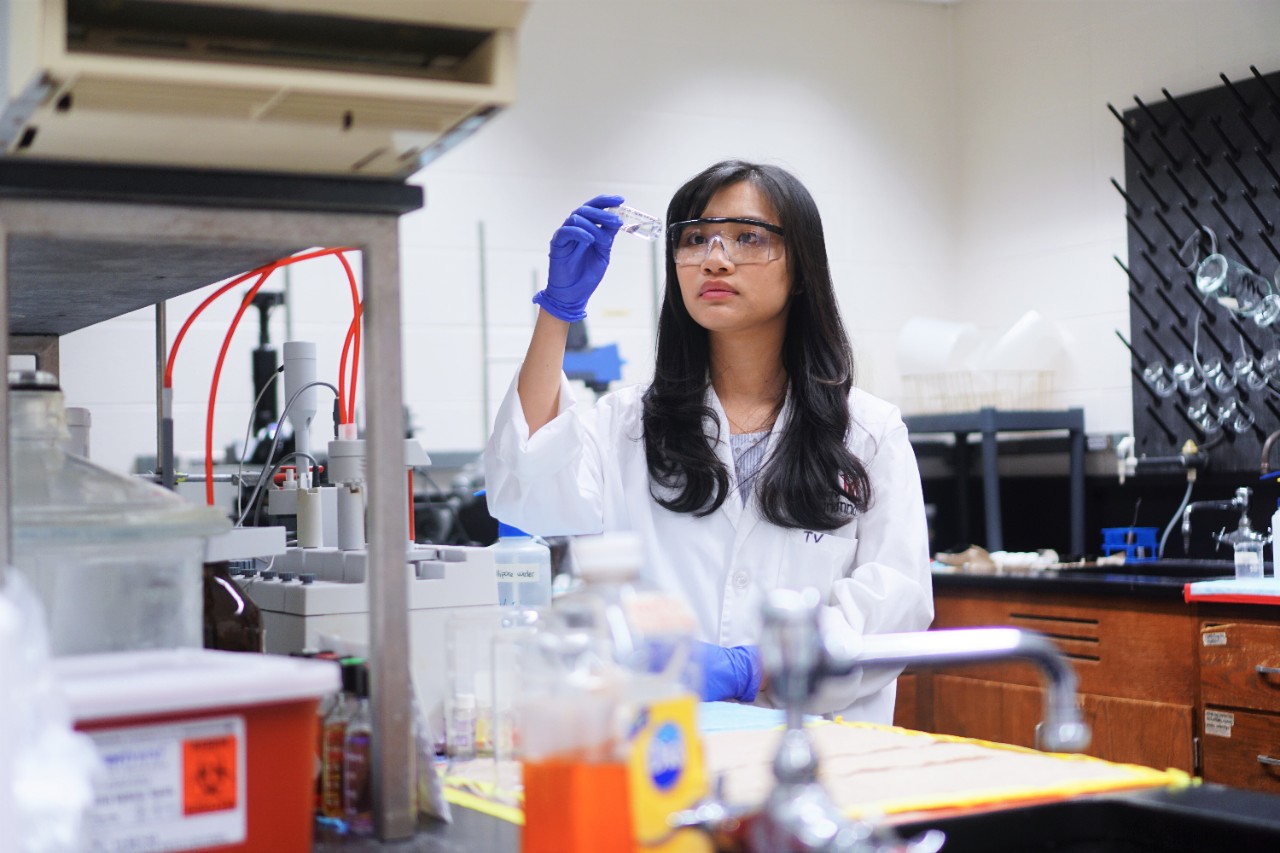 UC researchers collaborate with industry on natural ingredients
The oldest cosmetic sciences program in the country studies ways to modernize consumer products
Cosmetic scientists at the University of Cincinnati are studying ways to replace chemical compounds in personal care products with natural ingredients.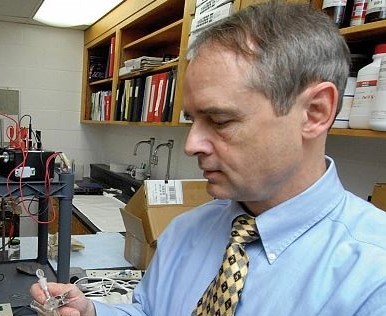 "Claims for 'sulfate-free' and 'natural' products are two of the driving forces for today's personal cleansing market," says Gerald Kasting, professor of pharmaceutical sciences at UC's James L. Winkle College of Pharmacy. 
The college recently received a grant extension of $105,000 from Cincinnati-based consumer goods giant Procter & Gamble Co.(P&G) to study the thickening mechanisms for amino acid-derived cleansers for products like shampoos and shower gels, he says. 
For example, when you turn a bottle of shampoo or body wash upside down, the reason it doesn't automatically come streaming out is due to thickening agents, says co-investigator Trang Vu, a pharmaceutical sciences researcher and doctoral student at the UC college.
These thickening agents, she says, dictates how easily a product is dispensed from its container and how smoothly it spreads on the skin. This helps regulate the amount of product for single use and keep the product from getting into the eyes. "Besides the thickening function, the agents have to be just right so products can foam properly, cleanse properly and don't dry out the skin, in order to meet manufacturer requirements," she says.
Vu says that although cosmetic science formulators already know how to thicken chemical ingredients, natural ingredients such as those derived from amino acids pose challenges. "The amino acid-derived ingredients being studied at the college are plant-based and their sources are 100% renewable." Compared to the traditional and well-studied cleansing agents like alkyl sulfates, there is a lag in understanding of how to thicken these natural ingredients effectively, she says. 
Cosmetic science formulations for personal care products have very stringent specifications, and "We have to go through all of those aspects to make sure they are safe and perform well for consumers," says Vu.  
According to Kasting, the industry standard for a product to be labeled "natural" is that 50% of its chemistry is derived from natural sources.
The UC pharmacy college, he says, has a two-decade long history of collaborating with P&G on research endeavors: "The support of the cosmetic and personal care industry in one way or the other is why we have a program at UC."
UC's cosmetic science degree program is the oldest and largest in the country and was the first to offer a doctorate in cosmetic science.
Featured Image: Vu Trang in her labratory at UC. Photo provided/Trang
Impact Lives Here
The University of Cincinnati is leading public urban universities into a new era of innovation and impact. Our faculty, staff and students are saving lives, changing outcomes and bending the future in our city's direction. Next Lives Here.
1
Widespread naloxone distribution not enough to impact overdose...
September 28, 2023
The highest ever number of opioid-related overdose deaths in the United States was recorded in 2020 at 68,630, a 68% increase in just two years. Naloxone is a medicine that can rapidly reverse an opioid overdose, but a new study out of the University of Cincinnati finds that widespread community distribution of naloxone through a take-home naloxone program did not significantly impact the median monthly opioid overdose rates.
3
UC sets College of Nursing student on the road to success
September 27, 2023
When Elajah Trosclair, '23, came to UC from California, her expectations were straightforward. She would study, support herself financially, earn her degree, and become a registered nurse. To her surprise, a much larger world opened up to her.
Debug
Query for this