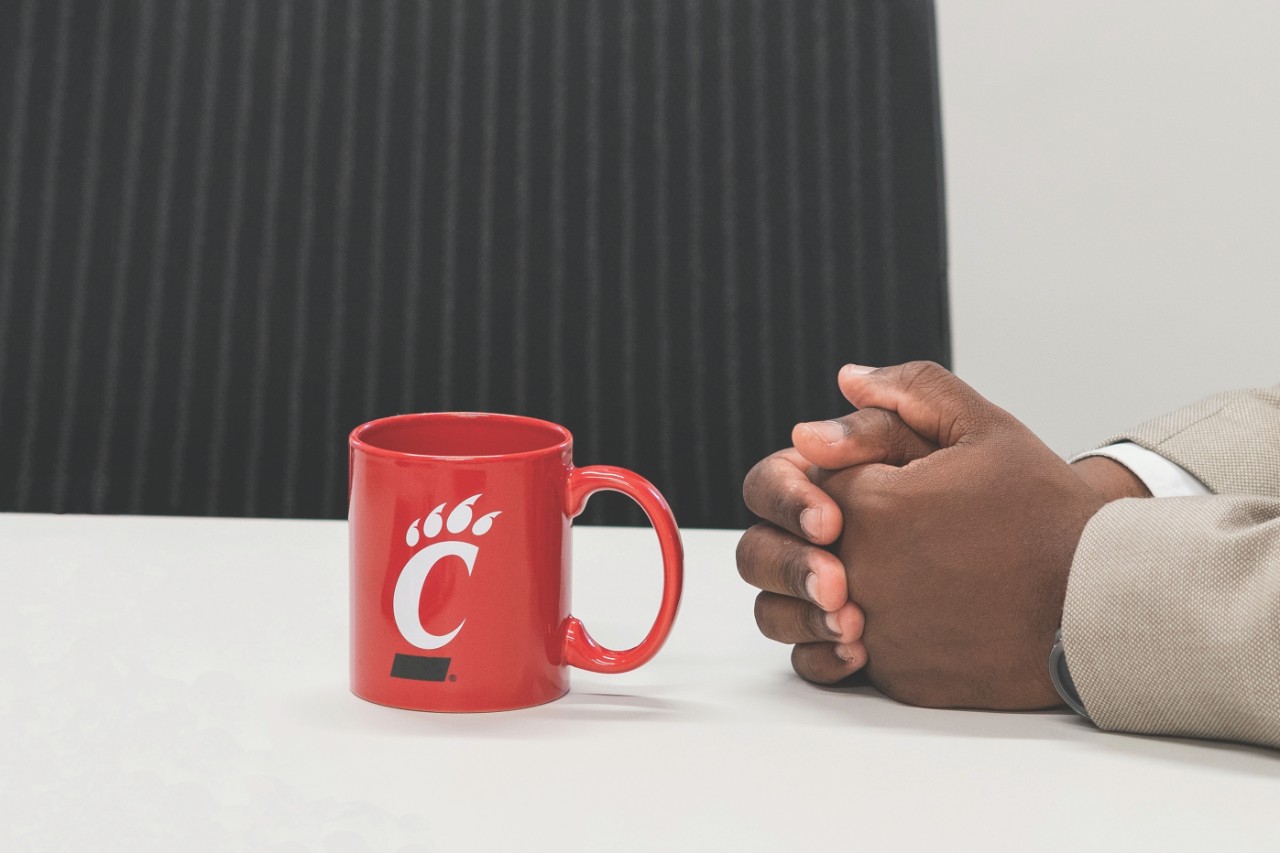 'Bearcats Connect' Unites UC Family
UC Alumni Association's new career platform links alumni, students and staff
The University of Cincinnati Alumni Association has launched Bearcats Connect, an online platform where UC alumni, students, faculty and staff can network, mentor and grow professionally. Free to everyone in the UC family, the new resource efficiently enables its users to connect with alumni in particular fields and industries, engage with current students in search of career insight and connections, and find new work opportunities and career paths with the assistance of fellow Bearcats.
"Our ongoing research tells us that our alumni place a high value on career-oriented services, and they have a very strong sense of community as members of the UC family," said Jennifer Heisey, executive director of the UC Alumni Association and vice president of alumni and donor experience for the UC Foundation. "They want resources to help them with their job search as new graduates, and thereafter to navigate their professional lives, while being of service to their fellow alumni as well. Bearcats Connect answers the call."
"With our worldwide alumni count at more than 315,000 and increasing, the platform's potential is immense."
Jennifer Heisey Executive Director, UC Alumni Association
Bearcats Connect users are able to easily and meaningfully interact with each other, leverage the power of the UC network to help advance their careers, and overcome barriers of physical distance and time constraints. The features built into Bearcats Connect reflect this:

Connections – Linking UC talent in transformative ways:  Bearcats Connect recommends links to other alumni based on profile information, offers the ability to interact with others in various ways and provides a robust discussion board. Outreach to UC alumni in the network can be filtered by industry, geographic location, college and major, class year, skillsets or trending topics.
Job and Referral Board – Helping Bearcats hire other Bearcats:  The platform facilitates visibility into organizations, positions, hiring processes and more, which adds great value when making connections directly related to employment opportunities.
Business Directory – Building Bearcat Businesses: The Bearcat Business Directory is the perfect place to find or share businesses founded or owned by UC alumni.
Mentorship – Making it easy to help the next generation of alumni:

  Bearcats Connect provides the opportunity for strategic dialogue between alumni and other alumni or students, including "flash mentoring." Users have a variety of methods for creating such mutually beneficial opportunities.
"Bearcats Connect speaks to the heightened reliance on maximizing the digital space that we're all feeling, so its launch is timely — but it's not just about responding to today's unusual circumstances," Heisey said. "It's a versatile, powerful and enduring tool. Importantly, it's specific to who we are as members of the UC family, and with our worldwide alumni count at more than 315,000 and increasing, its potential is immense."