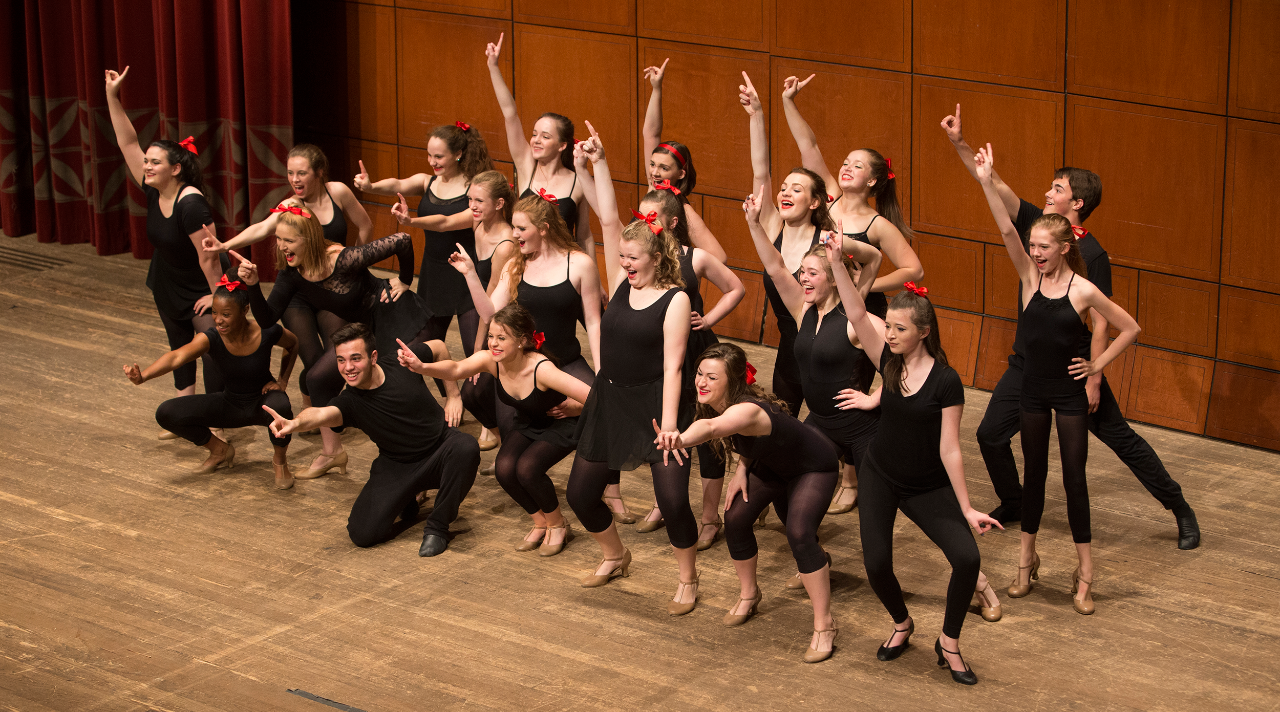 CCM Prep offers summer arts workshops for high school students
Between June 16-29, 2019, students can study piano, jazz, ballet, musical theatre and more at one of the country's top conservatories
High school students are invited to dive deeply into the arts at the internationally renowned University of Cincinnati College-Conservatory of Music (CCM) this summer. CCM Preparatory and Community Engagement's High School Arts Immersion workshops on June 16-29, 2019, offer unparalleled arts experiences to students interested in everything from musical theatre to jazz.
Students who love the performing arts will spend two weeks surrounded by peers from throughout the nation who share their passion, excitement and dreams. The High School Arts Immersion program provides fun and intense workshops where students can learn from leading national artists and teachers, including CCM's collegiate faculty members.
The High School Arts Immersion programs for Acting, Musical Theatre and Voice Workshops are for rising sophomores through rising seniors. FortiCCMo Piano Workshop, Jazz Academy, Ballet Workshop and Making of a Music Major are for rising freshman through rising seniors.

Workshop details are listed below. For more information, please contact CCM Prep at 513-556-2595 or ccmprep@uc.edu.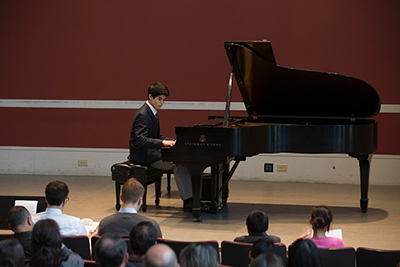 Dror Biran, director
Tuition: $550
The FortiCCMo Piano Immersion Workshop is an intensive piano program that aims to nurture talented high school piano students. Students work with CCM's esteemed faculty, collaborate with their peers in chamber music sessions and perform in concerts and master classes. Students will gain insight into what it means to be a piano major at CCM and a glimpse of life as a professional musician. Residential and commuter students are welcome. Auditions are required. Early bird registration: If you are accepted by audition and register by April 15, 2019, you will be eligible for an adjudicated merit scholarship.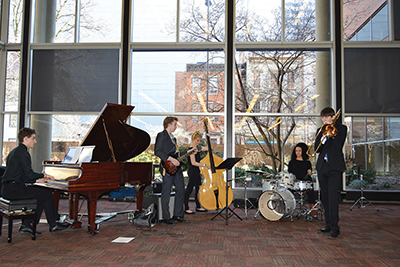 Jennifer Grantham, director
Tuition: $400
CCM Jazz Academy offers an outstanding experience to study jazz performance with professional musicians in a variety of settings. Daily ensemble rehearsals will be augmented with classes in jazz theory, jazz arranging, improvisation and jazz listening, as well as master classes with guest artists and faculty members. Faculty includes CCM Prep and college instructors, along with guest artists and teachers. The week concludes with a performance by the student combos and Jazz Ensemble. Auditions are required, but for placement only — more information is available on the registration website. All eligible students are accepted.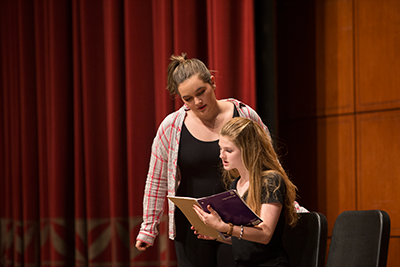 Robert Allen, director
Tuition: $900
The High School Acting workshop is an intensive two-week program where students study movement for the actor, stage combat, the Sanford Meisner technique, practical acting skills, rehearsal process, professional demeanor, audition technique and acting as a career. Faculty includes CCM Preparatory, CCM faculty plus guest artists and instructors. Auditions are required.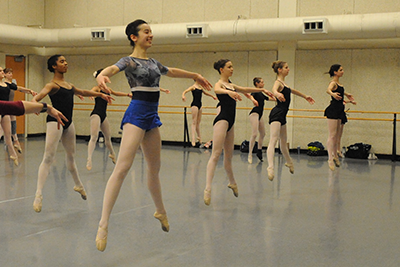 Jonnie Lynn Jacobs-Percer, director
Tuition: $900
The Ballet Workshop offers a comprehensive training program for young men and women specializing in ballet technique, pointe, battiere, pas de deux, ballet repertoire, ballet variations and modern dance in a state-of-the-art ballet facility. In addition, it will offer classes in hip-hop, jazz, character dance, Pilates, injury prevention and nutrition. The program is comprised of daily and evening classes. It will also offer seminars by guest teachers and speakers to supplement the student's learning and interest. Students age 14 to 18 are eligible. The workshop is appropriate for Intermediate through advanced dancers. Auditions are required.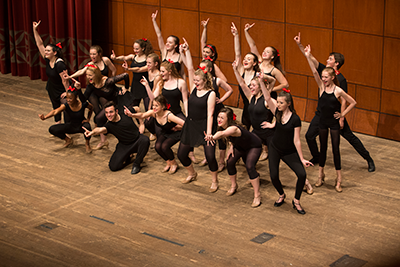 Dee Anne Bryll, director
Tuition: $900
This program is designed for talented, motivated and dedicated high school students, rising sophomores through seniors, who have a strong interest in and passion for musical theatre. Voice, dance and acting are taught by conservatory faculty and local professionals as well as CCM Preparatory faculty. Auditions are required.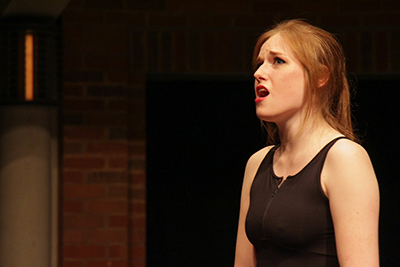 Lisa Ericksen, director
Tuition: $900
Students will work in master class settings with CCM acting and voice faculty, CCM Preparatory faculty and professional vocal coaches to develop healthy vocal delivery, strong interpretation, language skills and physical freedom in their singing. Optional private lessons are available. Auditions are required.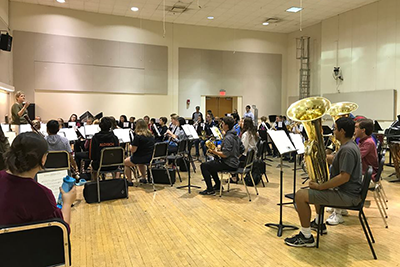 Ann Porter, director
Tuition: $250
Are you considering becoming a music major in college? Regardless of whether you want to be a performer or teacher, this is the program that can help you develop the skills needed for admission to your dream school. In addition to high-quality instrumental ensemble experiences, we will help you get ready for becoming a music major with seminars devoted to: nailing an audition, fundamentals of audition/admission procedures, career exploration in music, theory/musicianship basics and how to land the scholarship you need! Meet the faculty and interact with current students at CCM in large and small ensemble settings in our world-class facility. Private lessons available for an additional fee.
Any student age 14-17 attending a High School Arts Immersion program may live on campus at the University of Cincinnati. Housing is available for an additional fee. Local students are not required to live on campus.
Room and board will be $1,300 for two weeks (June 16-29, 2019) or $650 if you attend a one-week program. Room and board charges cover the University of Cincinnati dorm room, two meals a day, supervision at all times by CCM staff and faculty, as well as planned evening events, excursions and travel to them. Dorm rooms accommodate two to three students per room, with a common hall bathroom.
Online auditions for the Acting, Voice, Musical Theatre, fortiCCMo and Ballet workshops open on Jan. 7, 2019 at getaccepted.com/ccm. Select "CCM Preparatory Department" and then select the appropriate workshop from the drop down list to start your application. There is a $30 fee to audition online.
Jazz Academy and the Making of a Music Major have placement auditions only; all eligible students are accepted. More information is available in the "Learn more" links above.

For more information, please contact CCM Prep at 513-556-2595 or ccmprep@uc.edu.