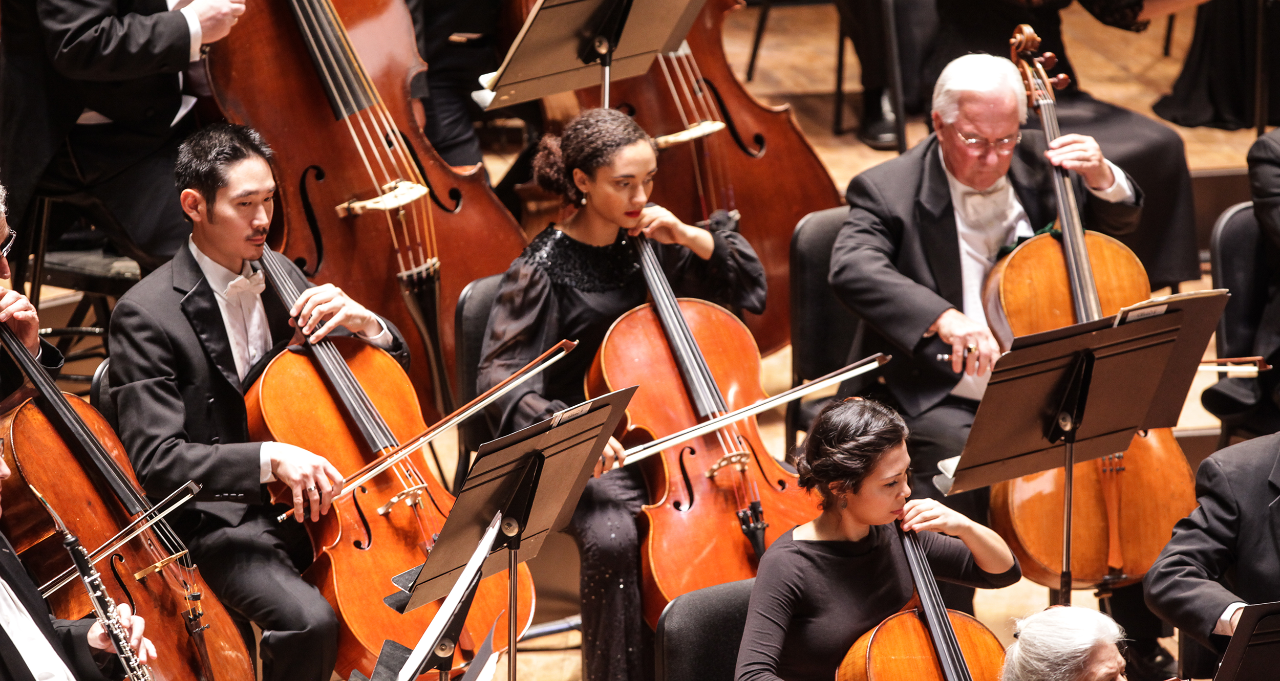 Bravos without barriers: Inside the CSO/CCM Diversity Fellowship
Anita Graef balances life as a graduate student and musician in her final year in the Cincinnati Symphony Orchestra/UC College-Conservatory of Music Diversity Fellowship
Anita Graef really wanted a cello for her birthday when she turned two years old. She remembers being frustrated when her parents made her wait until she was four. Now the 24-year-old graduate student plays cello with the Cincinnati Symphony Orchestra.
Graef is in her second year of the CSO/CCM Diversity Fellowship, which connects students with paid professional performance experiences with the CSO while they receive full tuition scholarships to pursue graduate degrees at the University of Cincinnati's College-Conservatory of Music (CCM). The program is currently accepting applications for Fall 2019.

Funded by The Andrew W. Mellon Foundation, the CSO/CCM Diversity Fellowship aims to change the face of American orchestras by making them more inclusive. It provides new opportunities for exceptional violin, viola, cello and double bass players from populations that are historically underrepresented in classical music. The program, which embodies the inclusive excellence of UC's strategic direction Next Lives Here, utilizes a broad definition of diversity that encompasses race and culture while also including first-generation college students and individuals who took non-traditional pathways to higher education.
The program's tagline — "Bravos Without Barriers" — gets to the heart of its mission: eliminating obstacles that can prevent extraordinary musicians from achieving their full potential.
All of these people running the program have invested in me, believe in me and support me. It's incredibly moving that all of these people want to see me succeed and are in my corner.
Anita Graef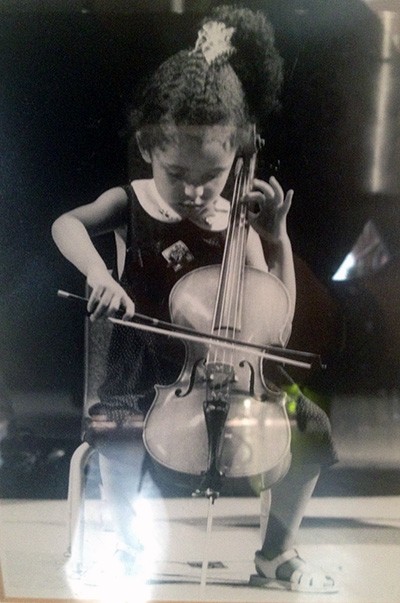 Obviously, Graef eventually received the cello she so coveted. She began studying cello when she was four years old and made her concerto debut at age 12. Her parents are both professional musicians — her father, Richard Graef, is the assistant principal flutist in the Chicago Symphony Orchestra and her mother, Emily Seaberry Graef, is the founder and flutist of Chicago's Juliani Ensemble. They encouraged her to pursue any career she desired and did not want to pressure her to follow in their musical footsteps — but she did anyway.
Graef was home schooled until junior high school, which gave her a flexible schedule to practice cello, explore Chicago and get involved in a number of other activities. She was a competitive horseback rider until college, played volleyball for six years, trained in ballet for seven years and studied piano for 10 years. She was also involved in sports, art classes, photography and worked on her high school year book.
"There were a lot of other things that I really enjoyed doing, but I never seriously considered anything else," Graef says. "I feel like most of my formative years were me planning for the future and banking on becoming a professional musician."
She was able to sample what life was like for professional musicians through her parents. When her father went on tours with the Chicago Symphony Orchestra, Graef, her mother and siblings went with him. Together, they visited Europe and China.
Graef earned her bachelor's degree in cello from the University of Michigan's School of Music, Theatre and Dance. When she arrived at CCM to audition for the college's graduate cello program, a few professors encouraged her to attend an introductory meeting about the CSO/CCM Diversity Fellowship.
"I was blown away," she remembers. "It sounded like an incredible opportunity at a great place while getting a degree, which was really important to me."
"I think it's definitely accomplishing its goal in helping prepare you for the future through academic training and professional experience," Graef adds about her experience in the program so far. "Getting a master's degree debt-free is amazing."
The CSO/CCM Diversity Fellowship accepts up to five fellows each year, and is currently accepting applications for the 2019-21 class. Fellows perform the equivalent of five weeks per season with the CSO while enrolled in a two-year Master of Music or Artist Diploma degree program at CCM. Each Fellow receives full tuition scholarship support from CCM, in addition to a $10,000 per year graduate stipend and a one-time Graduate School Deans Excellence Award of $3,000. Each Fellow also receives compensation of $8,000 per season while performing with the CSO.

As a master's student, Graef balances her time between course work and performance work. Mondays, Wednesdays and Fridays tend to be busier days where she is usually at school from 9 a.m. to 4 p.m. in a mix of classes and ensemble meetings. Her fall semester at CCM includes courses in music theory, music history, a chamber music seminar with the Ariel Quartet and more. After class, she practices cello or works on school projects.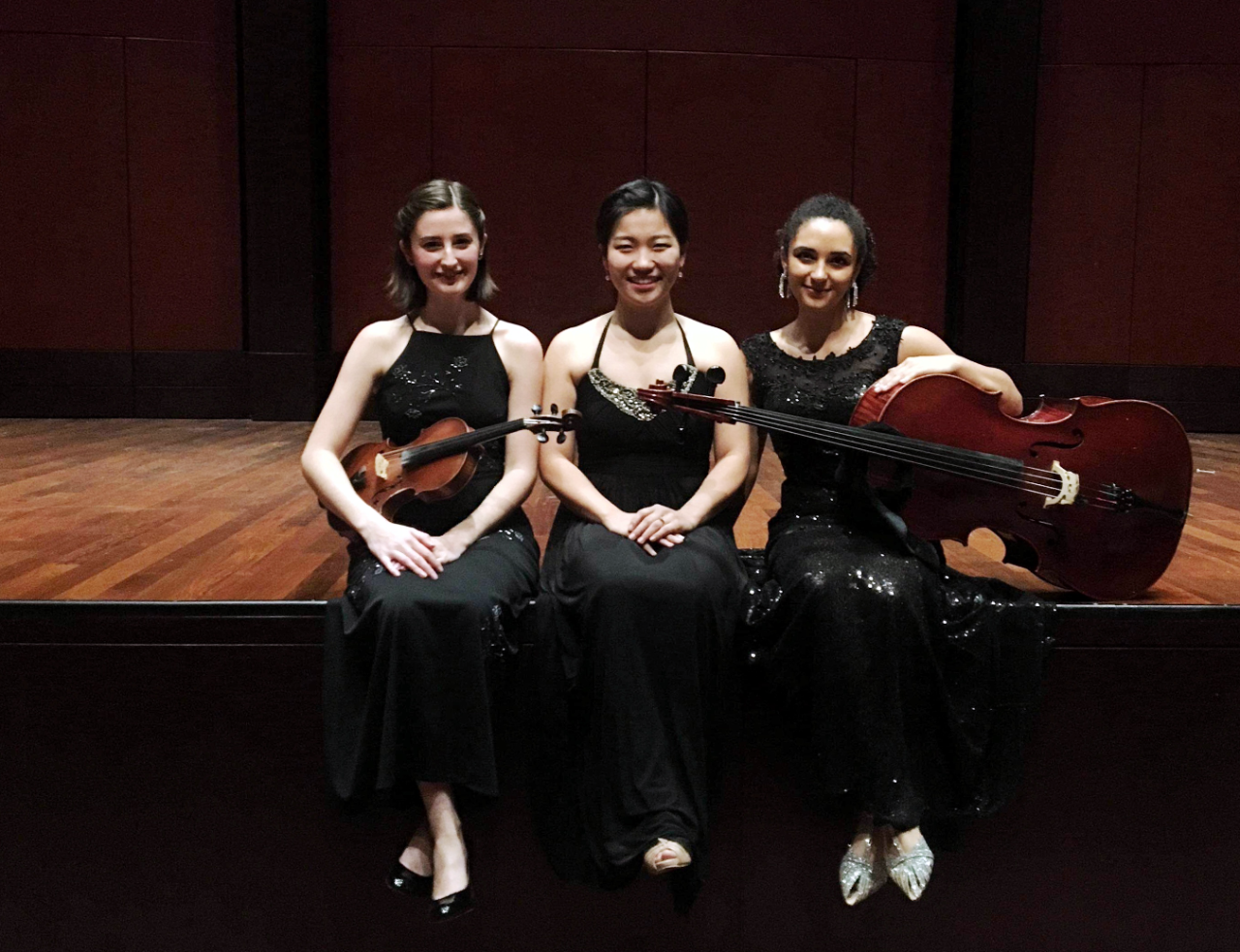 She is the principal cellist in the CCM Philharmonia and she performs in a trio with CCM students Shannon Lock, violin, and Hyeji Park Miranda, piano. Graef's favorite concert at CCM was when she performed works by Haydn and Shostakovich with the trio.
"I'm always busy, but busy in the way I want to be — working as a musician," Graef says. "I'm really grateful to be here and am really inspired on a daily basis."
When she isn't in class or at the CSO, Graef enjoys exploring Cincinnati and spending time with friends. She has visited many of Cincinnati's museums and parks — she loves Eden Park — and is always looking for restaurant recommendations. Graef is also passionate about weight lifting, which helps her posture as a musician, and loves cooking and reading.
She stays on top of everything by looking ahead, staying goal-oriented and communicating with her professors, she says. Graef takes private cello lessons with CCM professor Ilya Finkelshteyn, principal cellist of the CSO, who also mentors her at the orchestra.
"One of the most beneficial parts for me has been the one-on-one lessons I get with my teacher," Graef says.
"Playing with the CSO is really eye opening. It will push you to be even better than you were before and more alert. It teaches you the ins and outs of what it takes to be in a professional orchestra and the kind of skills you need for that kind of work."
She most recently performed in the CSO's "One City: Beethoven 9" concert at Cincinnati's Music Hall. Last year, during her first year as a Diversity Fellow, Graef performed Tchaikovsky's Symphony No. 6 with the CSO. Graef is looking forward to performing Mahler's Symphony No. 5 at the CSO's 2018-19 season finale in May.
The CSO/CCM Diversity Fellowship program is currently accepting applications for its 2019-21 class of fellows. Now in her final year of the program, Graef has some words of wisdom for future fellows:
It's a very rigorous program but it's incredibly rewarding. You learn a lot about music, about yourself, about the process of working and obtaining a permanent job in a symphony orchestra and you'll meet incredible people along the way and make lifelong relationships.
Anita Graef
Join the CSO/CCM Diversity Fellowship
2
Know Stroke Podcast: UC expert discusses past, present and...
September 21, 2023
The University of Cincinnati's Joseph Broderick, MD, recently joined the Know Stroke Podcast to discuss the current state of stroke research, including the FASTEST trial he is leading to test a potential treatment for strokes caused by ruptured blood vessels in the brain.
3
UC Blue Ash to host fall open houses
Event: October 18, 2023 5:00 PM
The University of Cincinnati Blue Ash College will host two open house events this fall that are free and open to prospective students and their guests.
Debug
Query for this