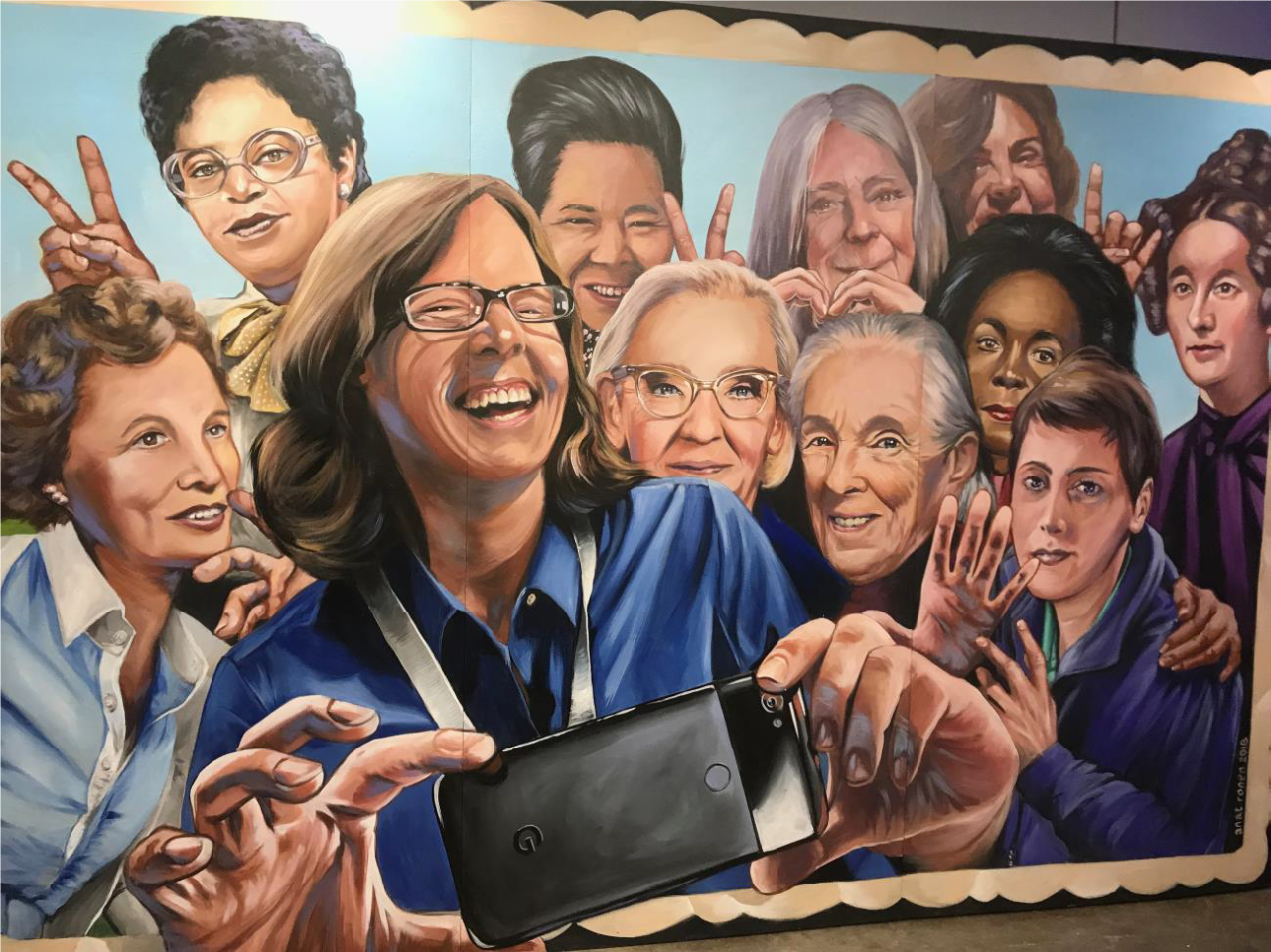 UC students attend conference for women in tech
Five University of Cincinnati engineering students recently joined 20,000 students, technologists and engineers at the Grace Hopper Celebration in Houston, Texas. UC's Department of Electrical Engineering and Computer Science sponsored the students' trip.
AnitaB.org, along with the Association for Computing Machinery, produced the celebration, which supports women in the technical field, as well as the organizations and institutions that train the next generation of women. The three-day event included speakers, sessions and networking opportunities for young women in technology. 
"Being surrounded by this many women in my field was unbelievably inspiring," said UC student Sydney O'Connor (computer engineering '21). "The speakers not only empowered me to follow my dreams but also gave career and technical advice."
Sessions covered the latest technology trends – like artificial intelligence, data science and the Internet of Things – and also addressed topics like positive thinking, advanced degrees and career advice.
Additionally, students had the opportunity to meet and speak with company representatives at the career fair. Notable companies present included Apple, Microsoft, Amazon, Tesla, IBM, Google and Nike. Many students landed interviews and even job offers from these interactions.
"The opportunity to attend the Grace Hopper Celebration my senior year has truly changed my life," said Mansi Patel (computer science '19), president of UC's chapter of Association of Computing Machinery-Committee on Women. "Attending this conference has given me the platform to speak out and encourage more females to continue their journey in the technical field." 
Featured image at top: A mural at the conference shows women in the technology field. Photo/Mansi Patel
Moving Forward
The University of Cincinnati embraces diversity and inclusion as core values that empower individuals to transform their lives and achieve their highest potential. Learn more at UC's Office of Equity and Inclusion webpage. 
1
How one student found his home at UC
September 27, 2023
When Raj visited UC the summer before his freshman year, the university stepped up to help him meet the many challenges he faced as a first-generation college student.
2
UC presents lecture on humanities featuring Michael W. Twitty
Event: October 10, 2023 7:30 PM
The University of Cincinnati welcomes Michael W. Twitty, award-winning author of "The Cooking Gene: A Journey Through African American Culinary History in the Old South," for a presentation next month. Twitty will share his views on the value of liberal arts study at a time when headlines show the discipline may be in decline. Titled "What's It Got to Do With Me? The Importance of the Humanities to Contemporary American Life," the event will be held Tuesday, October 10 at 7:30 p.m. at UC's Probasco Auditorium, 2839 Clifton Ave. Presented by UC's College of Arts and Sciences, and sponsored by Taft Research Center, The Jewish Foundation of Cincinnati, and a host of other supporters, the event is free and open to the public.
3
UC engineering student researching game controller behaviors
September 25, 2023
University of Cincinnati engineering student Brian Swanson wanted to stay close to home when he began pursuing his doctoral degree. With Bearcat alumni in his family and the university's renowned College of Engineering and Applied Science, UC was the right choice. Swanson is a member of the Intelligent Sensing and Controls Laboratory, a teaching assistant within the Department of Electrical and Computer Engineering and was recently named Graduate Student of the Month by the College.
Debug
Query for this