Asako Osaki, gender studies specialist, to speak on women's empowerment in Japan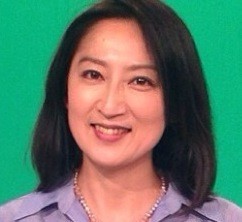 Comparatively few women in Japan hold decision-making or leadership positions. Patriarchal values, gender norms and gender-based division of labour still exist at home, in the workplace and in society.

In 2013, the administration of Japanese President Shinzō Abe positioned advancement of women's participation in the labor force as central to Japan's economic growth. Although a number of policies and legal frameworks have been put in place, and the number of women in the workforce increased by 2 million from 2012 to 2017, progress has been limited.
Asako Osaki's presenation 'Women's Empowerment in Japan: Progress, Challenges, and Ways Forward' addresses additional hurdles and steps to be taken to create a "society where women shine."
After receiving a masters of international affairs, Osaki joined U.N. Development Program and served as the program manager at the Bureau for Development Policy, specializing in the promotion of gender equity and women's empowerment. Upon her return to Tokyo, she has been active in mainstreaming gender in Japan's development assistance policies and programs, working with government, non-governmental organizations and research institutions. She is also a visiting professor at Kwansei Gakuin University and a board member of Plan International Japan.