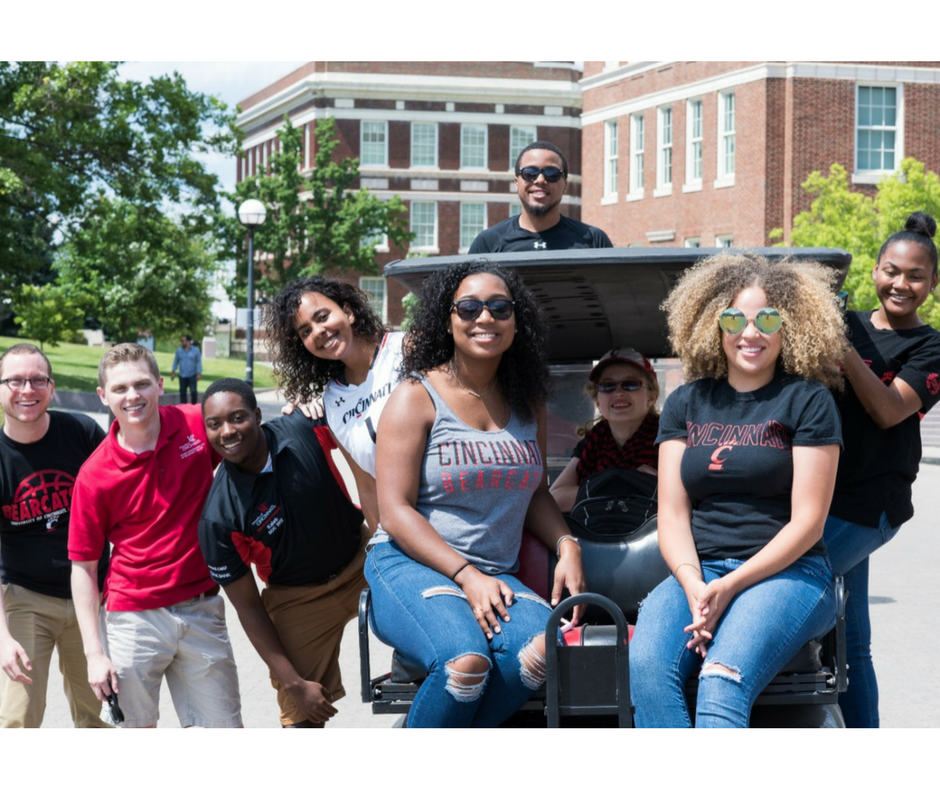 UC Student Impact Symposium showcases student impact March 27
Presentations and poster session highlight learning outside the classroom
The University of Cincinnati Division of Student Affairs will host the 4th annual Student Impact Symposium from 5-7 p.m., Wednesday, March 27, in TUC's Great Hall.
Students, faculty, staff, family members and local employers and community members are invited to attend. Students will showcase their impact and learning outside of the classroom through their experiences with student organizations, and individual or small group accomplishments. All projects align with the values of diversity, integrity, growth, leadership and/or community.
Students will participate in a poster session and engage in demonstrations and dialogue with the audience about their impact and achieved learning outcomes. Following the poster session, guests will enjoy a reception and hear brief remarks from three dynamic speakers. Prizes will be awarded ranging from $50 to $300.
For more information, contact Dr. Nicole Ausmer.
1
Pitch 'deck' perfect
March 31, 2023
"You never get a second chance to make a first impression." ~ Will Rogers Just ask anyone who has pitched potential investors for the opportunity to secure funding for a new startup. Individuals and teams present a thorough slide deck highlighting their qualifications, skills, research and successes.
2
Vox: How fake AI images can expand your mind
March 31, 2023
Seeing is believing, to the mind. In a Vox article on the impact of AI-generated imagery, UC's Tony Chemero, a philosopher and cognitive scientist, is cited as saying that technology has the potential to expand the mind. The article comes at a time when leading tech influencers are asking for a pause on the development of AI.
3
Political interests cause inefficiencies in insurance
March 31, 2023
Research by a University of Cincinnati professor illustrates how insurance markets are broken, Massachusetts Institute of Technology economist Amy Finkelstein said during a Freakonomics Radio Book Club discussion.
Debug
Query for this