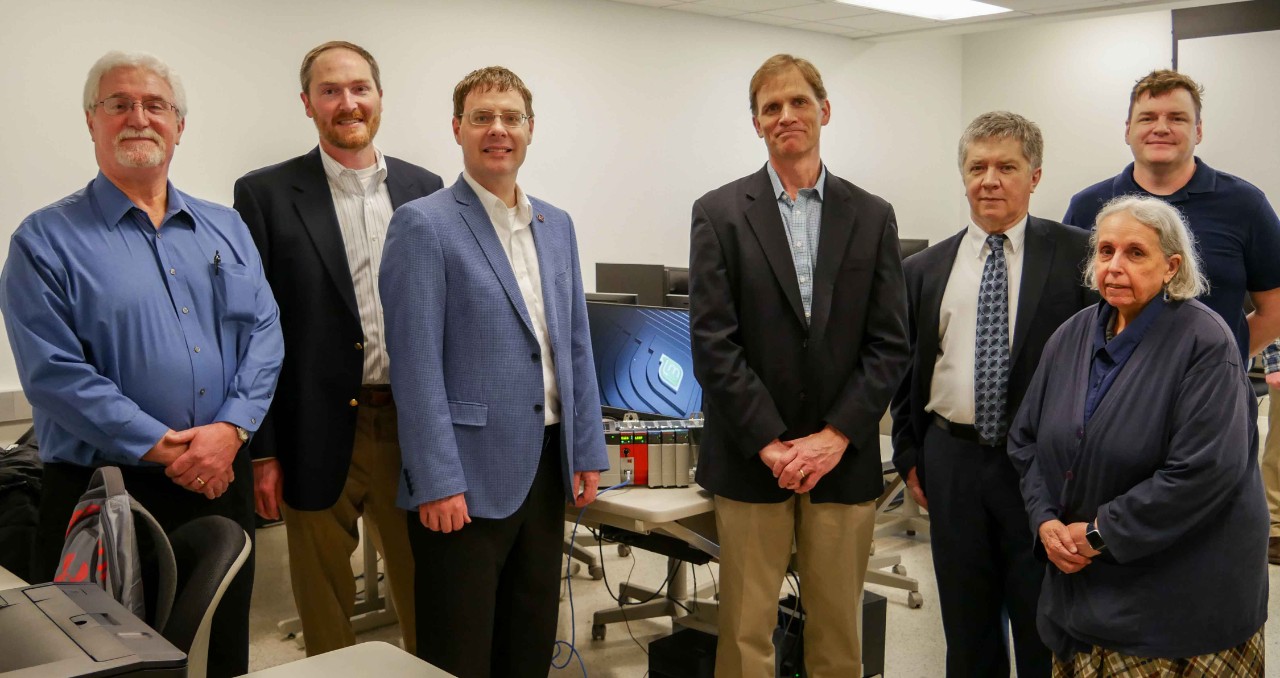 UC teams up with automation industry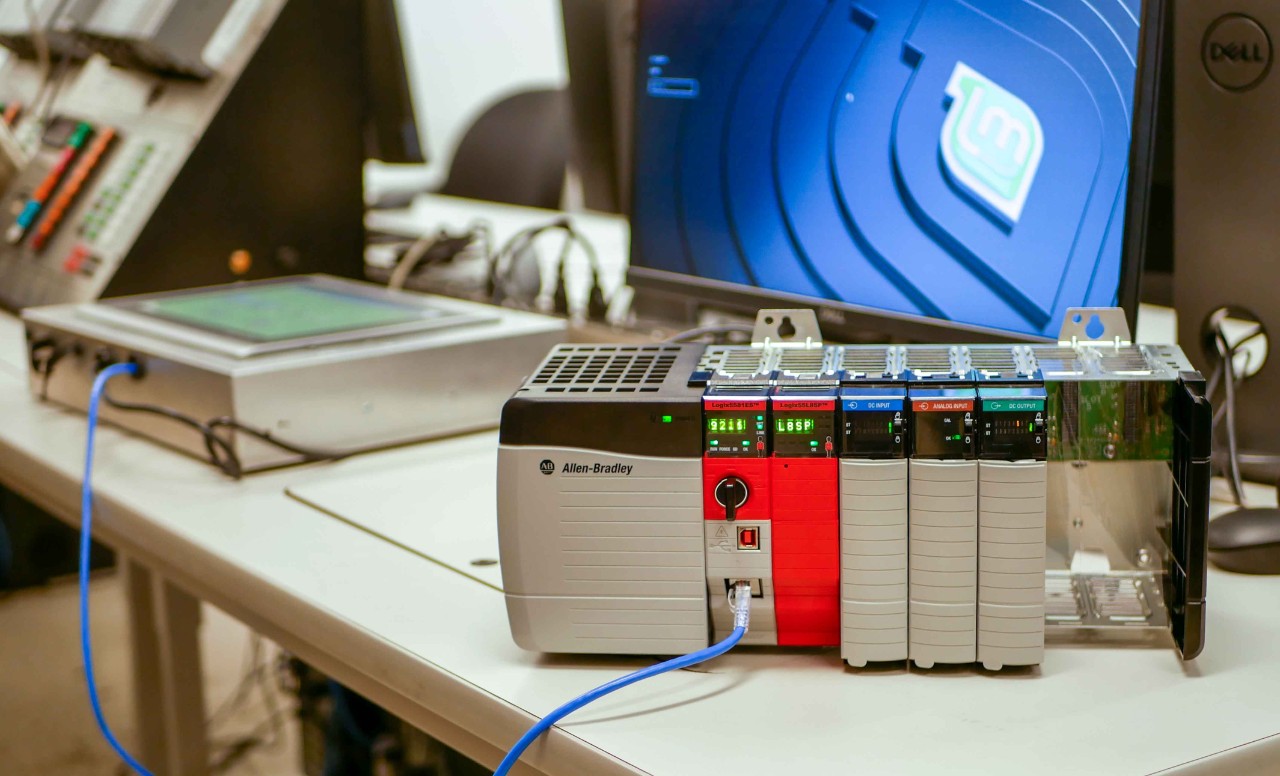 The University of Cincinnati hosted representatives from Rockwell Automation and Automation Plus this month to kick off the partnerships between academia and industry.
Starting this semester, engineering consulting company Automation Plus, a Plus Group company, will hold on-campus, open-forum sessions for all majors interested in engineering consulting. In these weekly sessions, Automation Plus representatives will provide insight to industry trends, work collaboratively with students and educate on new automation technologies.
"We look forward to engaging with the next generation of industry leaders." said Automation Plus President John Glenski "We want to share with students real world experience, including problem solving skills and knowledge of this technology, that are essential in modern industry"
The collaboration between industry leaders and the next generation of innovators reflects UC's strategic direction, Next Lives Here.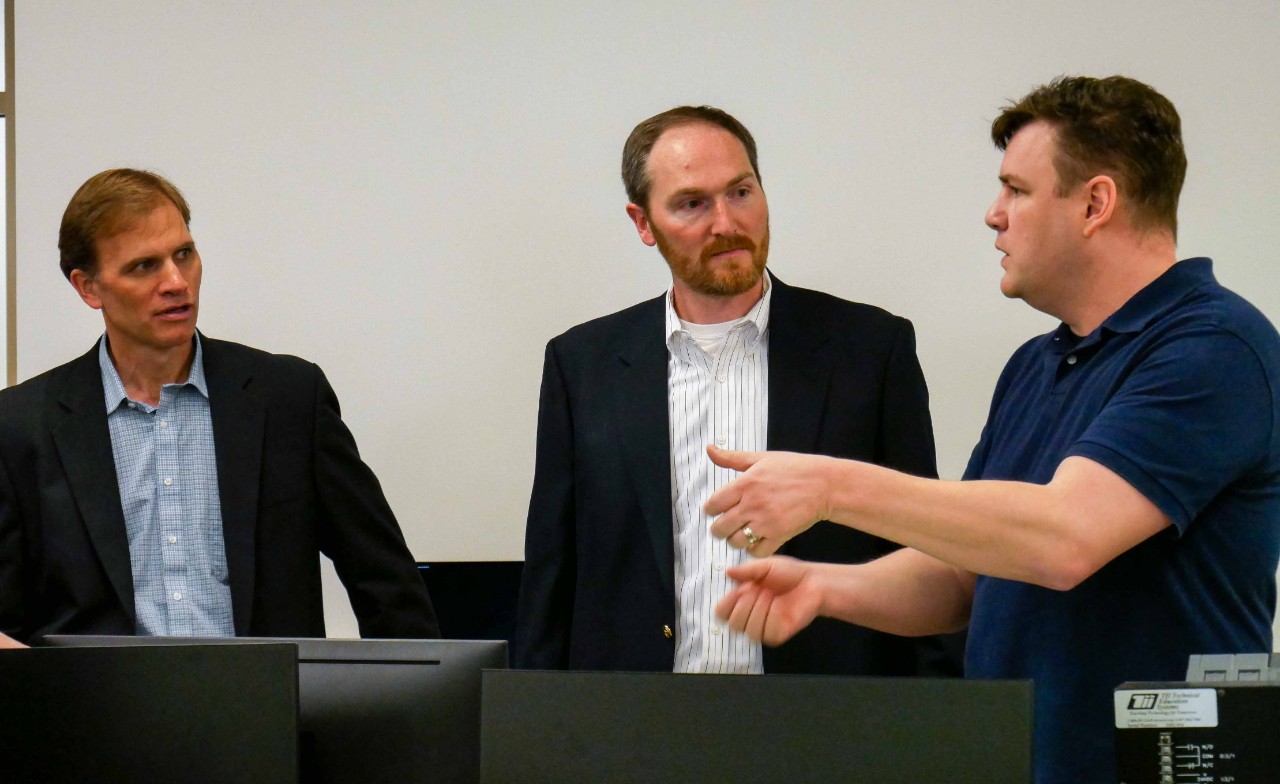 For Rockwell Automation, the partnership with UC and Automation Plus is an extension of an existing relationship with the university. Last year, Rockwell Automation donated industrial automation equipment, like programmable logic controllers, variable frequency drives and human-machine interfaces, to enhance students' knowledge of newer technologies. 
"As automation continues to evolve, we want to make sure that future generation of forward thinkers and problem solvers  have the latest, greatest technologies that can be leveraged in the classrooms," said Michael Schutte, account manager at Rockwell Automation. "There's always been a good recruiting relationship with UC, but this took it to the next level."
Both companies see this new partnership as a great way to disseminate knowledge while showcasing career opportunities in their companies. Graduating UC students will better understand newer technologies and career paths and be more equipped to enter the workforce.
"We've seen a nice return on our investment already, and we're looking forward to continue growing our partnership with UC," said Schutte. 
Featured image at top: Representatives from Rockwell Automation and Automation Plus pose with UC professors. Photo/Corrie Stookey/CEAS Marketing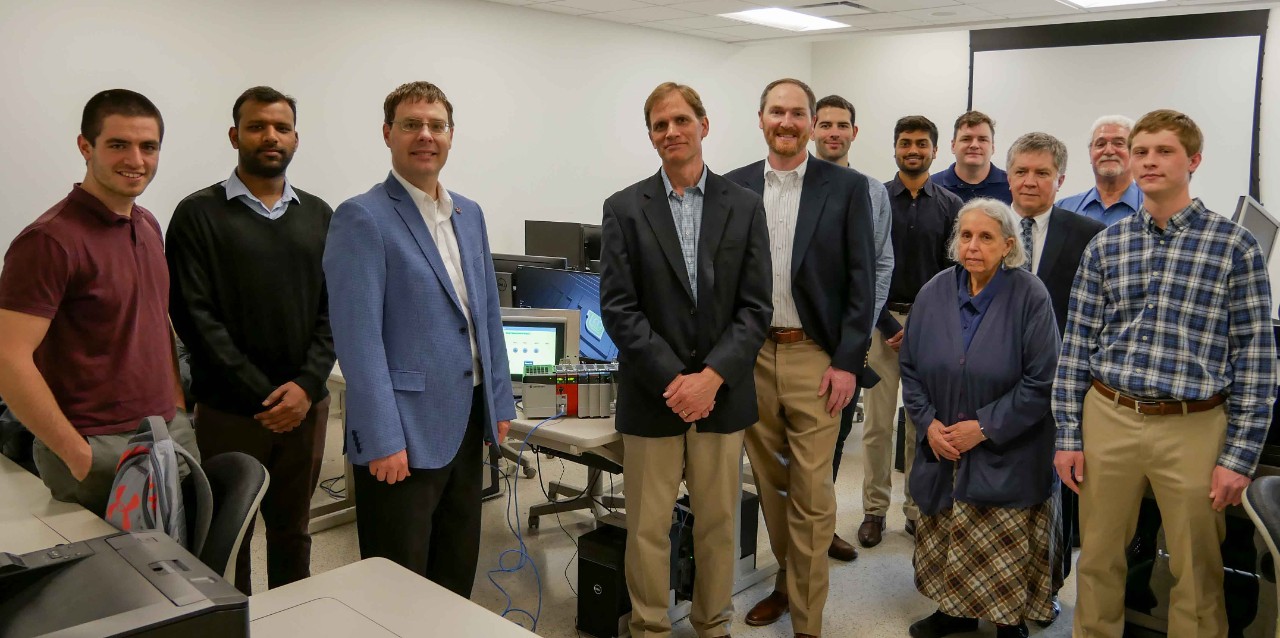 Innovation Agenda
The collaboration between industry leaders and the next generation of innovators reflects UC's strategic direction, Next Lives Here.
2
Ongoing quest for justice a life-changer for all parties
December 7, 2023
The Ohio Innocence Project and its student fellows, past and present, recently marked 20 years working to exonerate the wrongfully convicted. OIP co-founder and director Mark Godsey, as well as past OIP fellows and Cincinnati Law alumni, Eric Eckes, Law '08, and Simar Khera, Law '15, spoke about their shared experience and its life-changing impact.
3
Lindner student named to Schwarzman Scholars class of 2024-25
December 7, 2023
Carl H. Lindner College of Business student Lance Entsuah, BA '24, recently earned admission to the prestigious Schwarzman Scholars program that offers a one-year, fully funded master's degree program in global affairs from Tsinghua University's Schwarzman College in Beijing, China.
Debug
Query for this