Mentorship, scholarship and humility offer a bright path for Scottie Emmert
Medical Sciences major is a recipient of the UC Presidential Leadership Medal of Excellence
Andrew (Scottie) Emmert successfully balances a trio of passions: mentorship, leadership and teaching.
The fourth-year medical sciences major at the University of Cincinnati (UC) College of Medicine was a student at St. Xavier High School when he met his mentee. Emmert and Tayveon Fitzpatrick, now a seventh-grader at Hughes STEM Middle School, have been best buds for the past five years.
"He is just so brilliant," explains Emmert referring to Tayveon. "He is starting to apply himself more. It was definitely rough at first and he wasn't super interested in having a mentor, but over time I showed I would be there through thick and thin. I think he really opened up over that. We really do everything together."
Tayveon and Emmert met through Big Brothers and Big Sisters and now continue their mentoring through Cincinnati Youth Collaborative. Emmert was admitted to the university as part of the Connections Dual Admissions (BS/MD) Program, and plans to enter medical school at UC during the fall. He is considering a career in pediatric health and notes it has been influenced by his mentee.
"I hope I have made some impact on him," says Emmert. "He has certainly had an impact on me. I think he has changed my view of medicine and the need for community care, especially in Cincinnati," says Emmert. "It shifted my aspirations toward serving the Cincinnati community and it is one of the reasons I want to go to UC for medical school. The mentorship aspect is an important part of academic medicine."
Emmert is one of six graduating undergrads selected by the university who exemplify scholarship, leadership, character and service––ideals upheld in UC's strategic direction. UC will recognize Emmert and five other undergraduates, Kendall Cappel, Mariam Elgafy, Rahul Sandella, Laura Stegner and Rickey Terrel with the Presidential Leadership Medal of Excellence.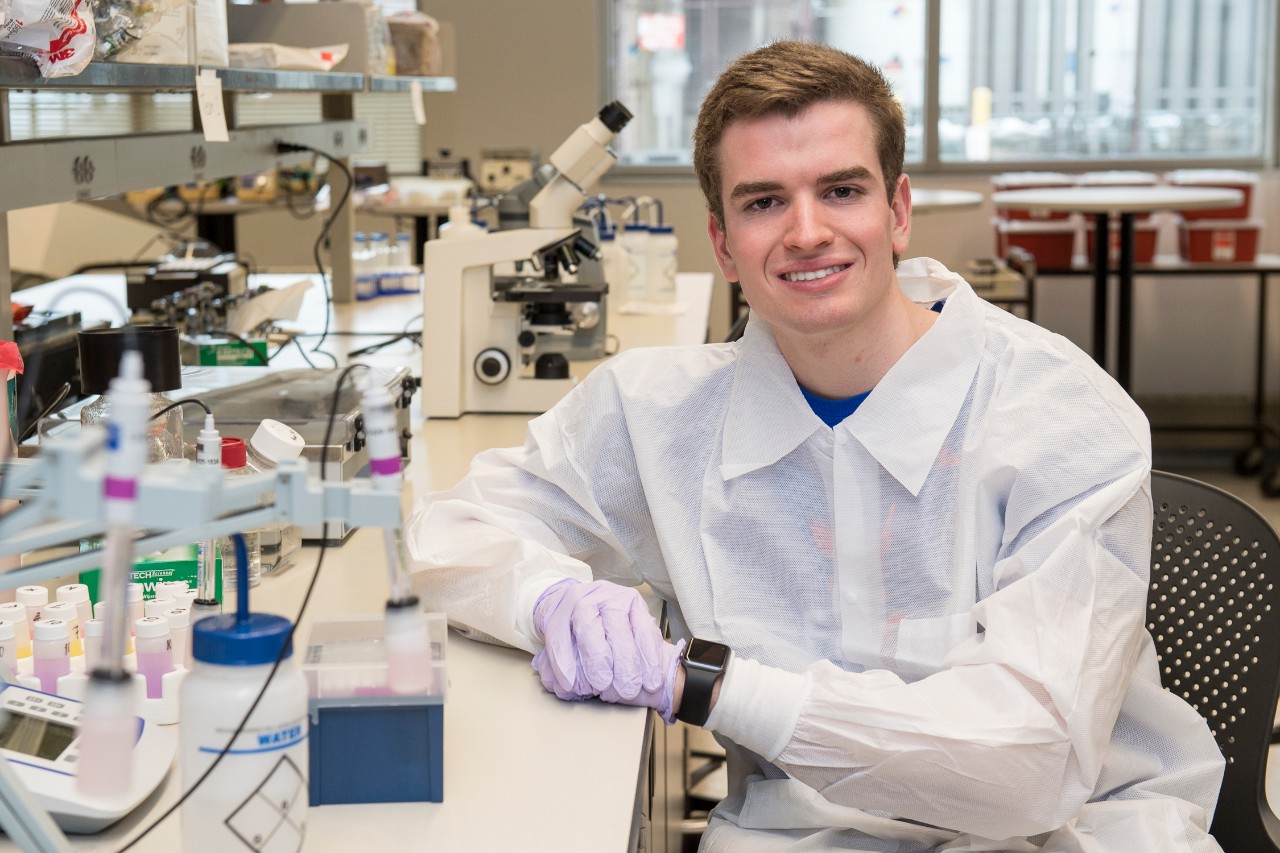 Emmert maintains a perfect 4.0 grade point average and scored in the 99 percentile on his Medical College Admission Test (MCAT). He is a Cincinnatus scholar and last year was named a Barry Goldwater Scholar: an honor given to a select group of students nationally whose academic prowess is stellar in the natural sciences, mathematics or engineering.
Emmert is part of a team of researchers at Cincinnati Children's tasked with finding a better treatment for pediatric hydrocephalus: a condition which results from the build-up of cerebrospinal fluid in the brain and can cause neurological damage if left untreated. Physicians often use shunting, an operation that involves use of a catheter to the brain to drain excess fluid.
The team wants to find non-surgical ways to treat hydrocephalus through cilia interactions and look at new diagnostic neuroimaging that can be better used to diagnose hydrocephalus and when surgery is the best course of action, explains Emmert. The laboratory setting offers perfect experiential learning opportunities for an undergraduate.
Emmert works under the direction of Francesco Mangano, DO, division chief of Pediatric Neurosurgery at Cincinnati Children's and professor of pediatrics at UC, and June Goto, PhD, Children's researcher and instructor in the UC Department of Neurosurgery.
"I would not have had a wonderful background in research if it had not been from them," he says.
His project uses a gene editing technique known as (CRISPR) or clustered regularly interspaced short palindromic repeats in animal models—one is called the L1CAM KO model and the second is the PRH model, a mutation first generated in mice by researchers in the Mangano Laboratory.
Emmert is a first-author on one scholarly manuscript and a first- or co-author on nine scholarly abstracts about hydrocephalus. He has worked in the Mangano Laboratory since his freshman year at UC as part of Cincinnati Children's Summer Undergraduate Research Fellowship. He has contributed to research on hydrocephalus presented at the Society for Research on Hydrocephalus and Spina Bifida Conference and at the American Association of Neurological Surgeons.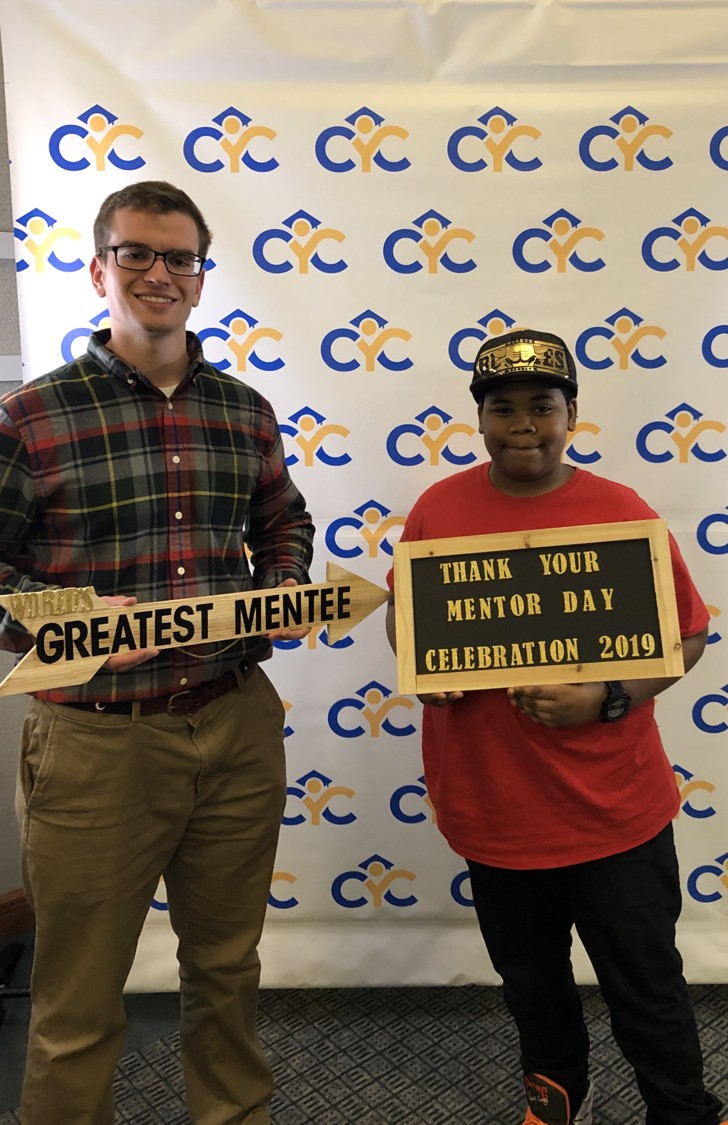 "Scottie has been great for us," says Mangano, who is also Mary Jane and Bob Tritsch Professor of Neurosurgery and Pediatrics. "We identified him as an undergraduate. Obviously he is very smart and driven. I love the fact he is so humble. He has learned our basic science research really well. He is able to come and discuss it without any concerns."
Mangano says it is unusual for an undergraduate to be a first author on research in scholarly medical journals. "I think the future is very bright for Scottie and he will thrive in medical school. He will take our basic science research and be able to apply it clinically. He is so very respectful and it has been a pleasure to work with him."
Goto echoed Mangano's thoughts as well. "Scottie deserves the medal," she adds. "He showed the highest dedication to his academic achievement as an undergrad student. He published a paper as the first author and presented his work at multiple professional conferences. I was impressed by the fact that Scottie is always proactive and prepared for lab experiments, presentations, and manuscript writing. He acts professionally and completes the tasks to the details."
Emmert says he learns from great teachers and is inspired by them. He cites Mangano and Goto along with faculty in the medical sciences program including Richard Becker, MD, director of the UC Heart, Lung and Vascular Institute, Bryan Mackenzie, PhD, associate professor of physiology and Michael Lieberman, PhD, chair of the Department of Molecular Genetics, Biochemistry and Microbiology.
"I have always had a passion for teaching, but I think my experiences in the Medical Sciences program really provided me with opportunities to develop into a teacher," says Emmert.
He taught several UC undergraduates and students in the Summer Undergraduate Research Fellowship in the Mangano Laboratory experimental techniques ranging from Sanger sequencing to 3D volumetric analysis of the rat brain using MRI.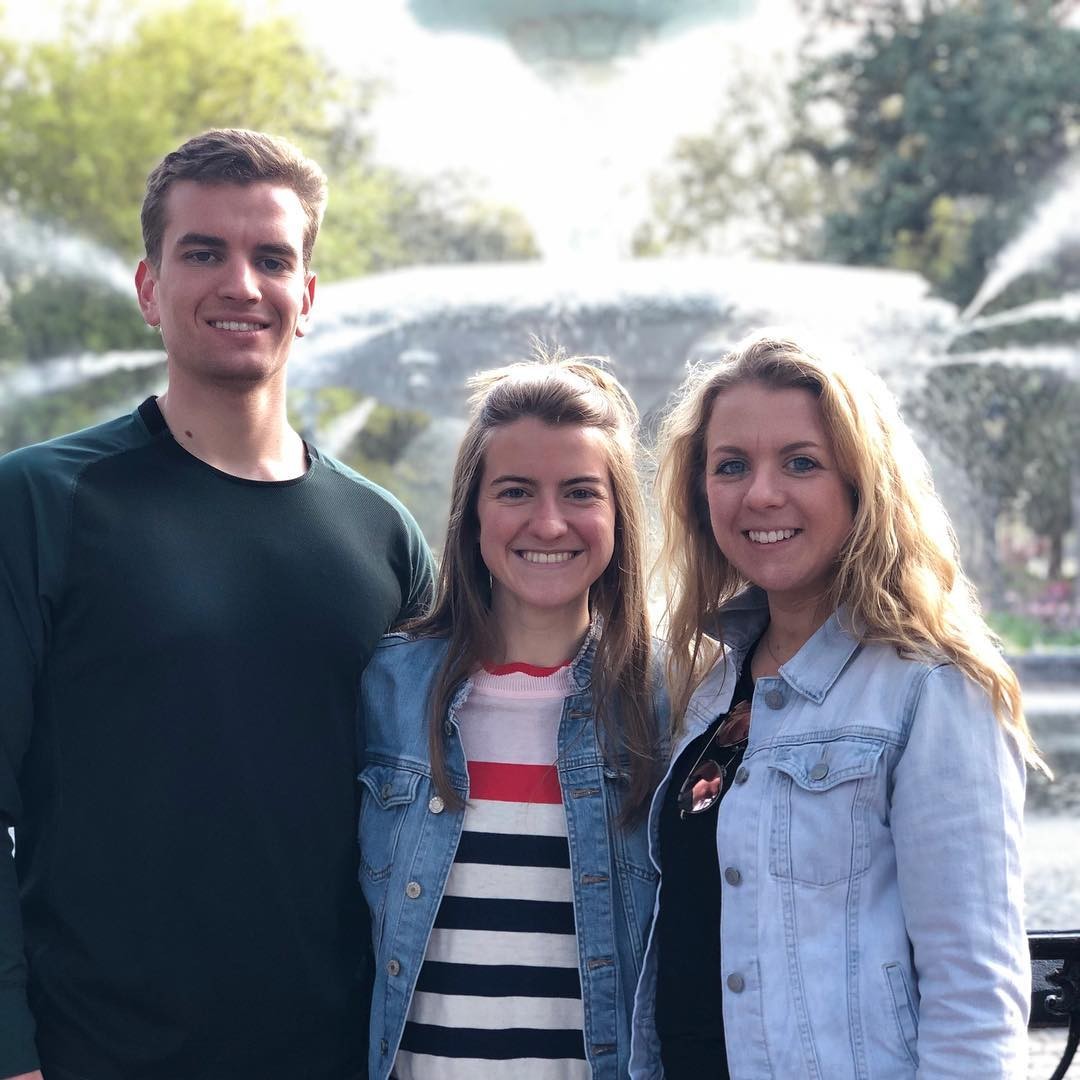 "I see teaching others in the laboratory as one of my most important responsibilities in the lab," says Emmert. "I began working in the lab my freshman year with absolutely no research background and learned everything I know about conducting translational, high-impact research from Drs. Goto and Mangano. It's good to pass on that knowledge."
Emmert also serves as a supplemental instruction leader for Mackenzie's Statistics and Experimental Design course and leads two workshops each week in which undergraduate and graduate students work on statistics problems related to research they are conducting for their academic programs.
Outside of the laboratory and classroom Emmert has also found time to participate in extracurricular activities. He was editor-in-chief of MedCat Jr., a newsletter for the medical sciences undergraduate program, and served on the College of Medicine Tribunal, which is designed to provide extracurricular activities for undergraduates in the college. Emmert was co-founder of the Medical Sciences Ambassadors program, an effort to recruitment undergraduates into the College of Medicine.
Becker, also Mabel Stearns Stonehill Endowed Chair and Professor of Medicine, says he predicts great things from Emmert, one of his pupils in his undergraduate course: A Life in Medicine.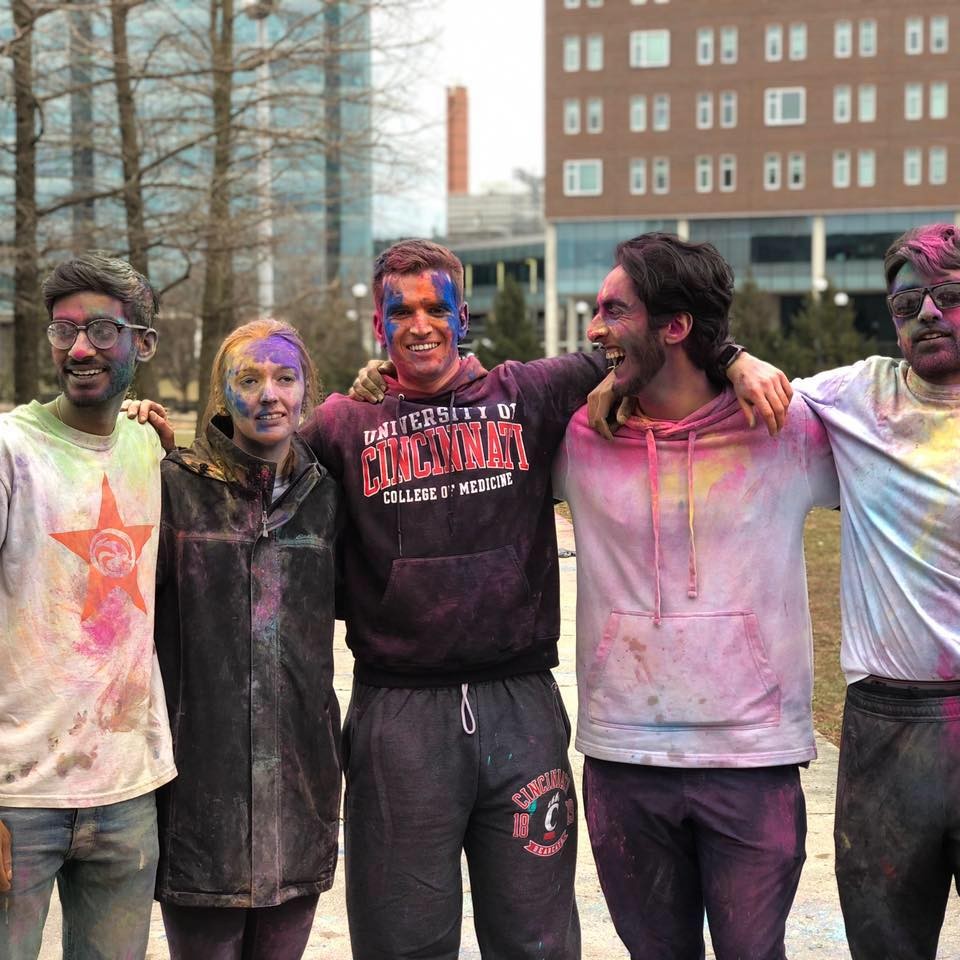 "The environment for deep, personal and experiential learning is firmly rooted in the principles and practice of medicine and its tenets of compassion, empathy, morality, truthfulness, service and non-maleficence as established by the founders: Hippocrates, Harvey, Schweitzer, Tausig and Osler," says Becker.
"In my years at Duke University and more recently UC, I have been known to ask a simple question, 'where is Osler?' The purpose is to acknowledge that most leaders, visionaries and contributors to science, medicine and society develop with time in a culture of nurturing," says Becker. "They are inspired by those around them and, in turn, inspire. They thrive on inquiry and answer difficult questions. They recognize that life has afforded them many good graces, but rejoice knowing that much will be asked of them. Scottie is one of those people."
Top two photos by Colleen Kelley/AHC and all other photos are courtesy of Scottie Emmert.
Be the next accomplished Bearcat
Students graduating from the University of Cincinnati work in innovative and impactful ways. As part of the university's strategic direction Next Lives Here, UC grads achieve academic excellence, maintain an innovation agenda and make an impact in urban areas and around the globe. Apply to UC as an undergrad or graduate Bearcat and make a difference in the world.
1
U.S. News & World Report: PFAS chemicals tied to later puberty...
October 3, 2023
Research out of the University of Cincinnati shows that exposure to PFAs chemicals delays the onset of puberty in girls by an average of five to six months. The research was published in the journal PLOS One. U.S. News & World Report published a story on the study, featuring comments from lead researcher Susan Pinney, MD, of the Department of Environmental and Public Health Sciences.
2
Cincinnati.com: COVID on the rise: Cincinnati doctors weigh in...
October 3, 2023
As cooler fall weather rolls into the Cincinnati region, COVID-19 cases are on the rise and we can expect to see the seasonal impact of the cold and flu season. The Enquirer interviewed Jennifer Forrester, MD, of the Division of Infectious Diseases at the UC College of Medicine, about wearing masks and getting the latest vaccines.
Debug
Query for this