Stubborn determination leads to Fulbright Research Grant for Andrea Ori
UC student takes Paris by storm
Stubbornness can be virtue. Well, sometimes it really is.
Just ask Andrea Ori, who trained as a gymnast for nearly 15 years, and got used to a few spills and dust ups on the pathway to success. Now a senior at the University of Cincinnati (UC), Ori will graduate this spring with a double major in medical sciences and French and continue her studies as a Fulbright Research Study/Grant recipient at the Pasteur Institute in Paris.
"My parents have always told me that I am a very stubborn child," says Ori, 22, of Palatine, Illinois. "It was my stubbornness that really drives me in my research and allows me to preserve through all the setbacks. I am not willing to give up on a project until all plausible experiments have been exhausted. I don't get discouraged by the failure often associated with the job."
Ori is one of four UC students to get a Fulbright award this year with Garrett Ainsworth, Amanda Bright and Brian Nabors. Chloe Elleman received a Fulbright UK Summer Institute study grant.
"I see my approach to research no differently than my approach to gymnastics," says Ori. "It is the same process of attempting, failing, making small adjustments and trying again. I have the ability to adapt by thinking creatively to adjust to unforeseen results of problems, letting the results and data help drive to next steps. I am stubborn enough to keep trying until I overcome the challenge and get answers."
Ori will be at the Pasteur Institute investigating a hyper virulent strain of Klebsiella pneumoniae which leads to infections and is well-known in hospitals. It is spread through person-to-person contact largely impacting patients on ventilators, catheters or recovering from surgery wounds. She interned at the end of her junior year at the Pasteur Institute and will return to continue her research.
The Fulbright U.S Student Program is the flagship international educational exchange program sponsored by the U.S. government and is designed to increase mutual understanding between the people of the United States and the people of other countries.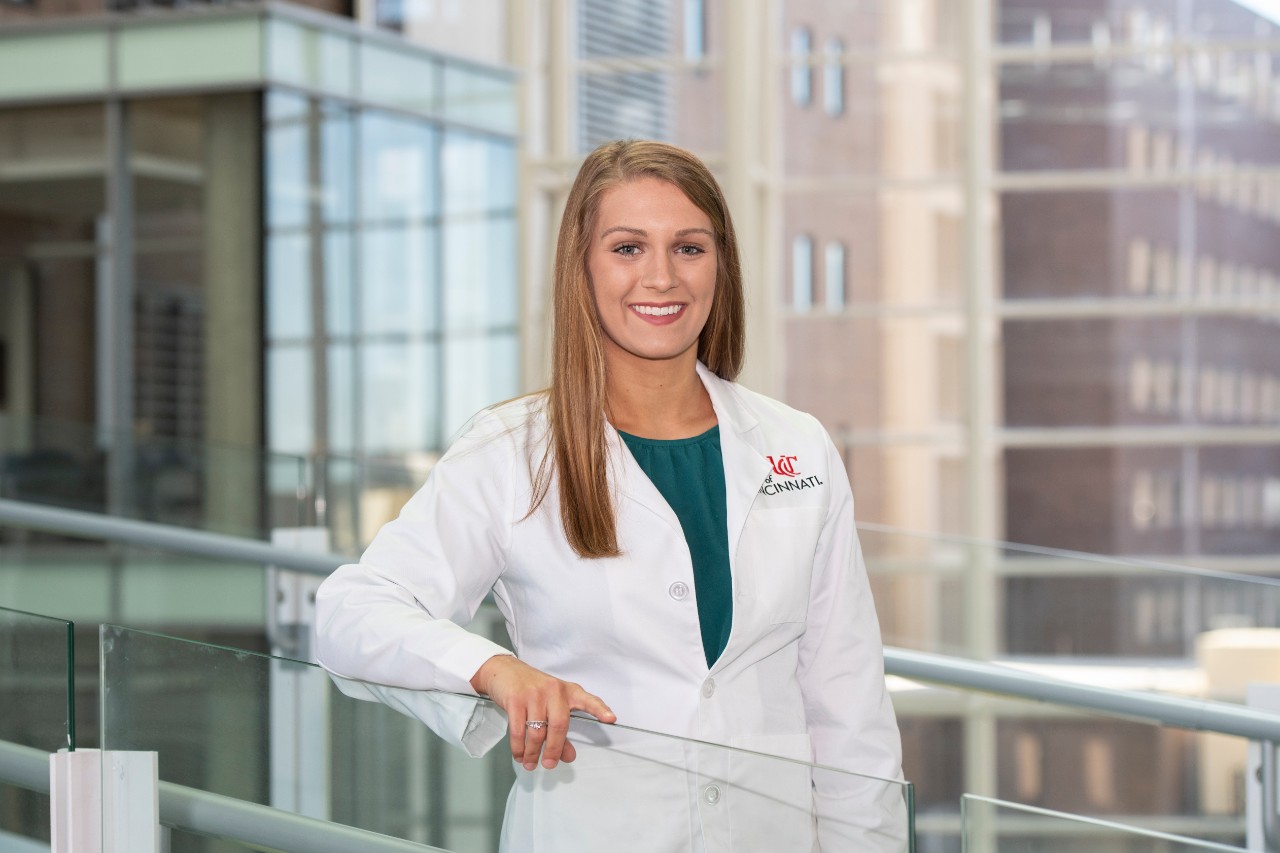 "I will be using the clones that I produced during my internship this summer to create mutations in the bacteria to be used in further studies," says Ori. "I will then analyze the secreted proteins of the mutant strains compared to the classic strain to identify the substrates via Western Blot and secretion assays. As the final step, I will collaborate with other labs on a bioinformatics analysis to determine the function of the T2SS (type 2 secretion system) in the bacteria along with confirming the test results in mouse models."
Upon completion of the Fulbright, Ori will be attending Johns Hopkins University for graduate studies leading toward a doctoral degree in biophysics. Ori says she is often asked the question: how can you love both the lab and the arts and humanities?
Ori says her desire to study the basic sciences, language and continue to pursue her interest in gymnastics is what brought her to UC. As a high school senior, she looked for universities that were part of the National Association of Intercollegiate Gymnastics Clubs, which put UC on Ori's radar.
A regional UC recruiter connected Ori with Anil Menon, PhD, associate dean for baccalaureate education in the College of Medicine and director of the college's Medical Sciences Program. She liked what she heard from Menon during a phone interview.
"The curriculum was very individualized," says Ori. "It was personalized and so since I wanted to do research I was able to take courses more suited toward doing a PhD. I took French at the time in high school and I knew I wanted to study abroad so Dr. Menon assured me I would be able to balance both of my passions.
"Every other school I talked to said you can't study abroad when you are a science major," says Ori. "The fact UC would focus on research and I could still have the French was wonderful."
Ori came to UC and found she had to really manage her time trying to juggle studies, the lab and a demanding competitive gymnastics regimen. She focused on the sciences and all things French and limited her plans for gymnastics. Instead, she opted for another way of keeping the sport she loved close to her heart. Ori served as Special Olympics Head Gymnastics Coach for Hamilton County and participated in CHAARG, a national workout group with a chapter in Cincinnati aimed at igniting a passion in college-aged women for health and fitness.
During the middle of her freshman year, Ori began working in laboratory of Andrew Herr, PhD, studying proteins that contribute to Staphylococcus aureus and Staphylococcus epidermidis infections. These infections extend hospital stays for patients including users of catheters and intravascular devices such as prosthetic heart valves and shunts.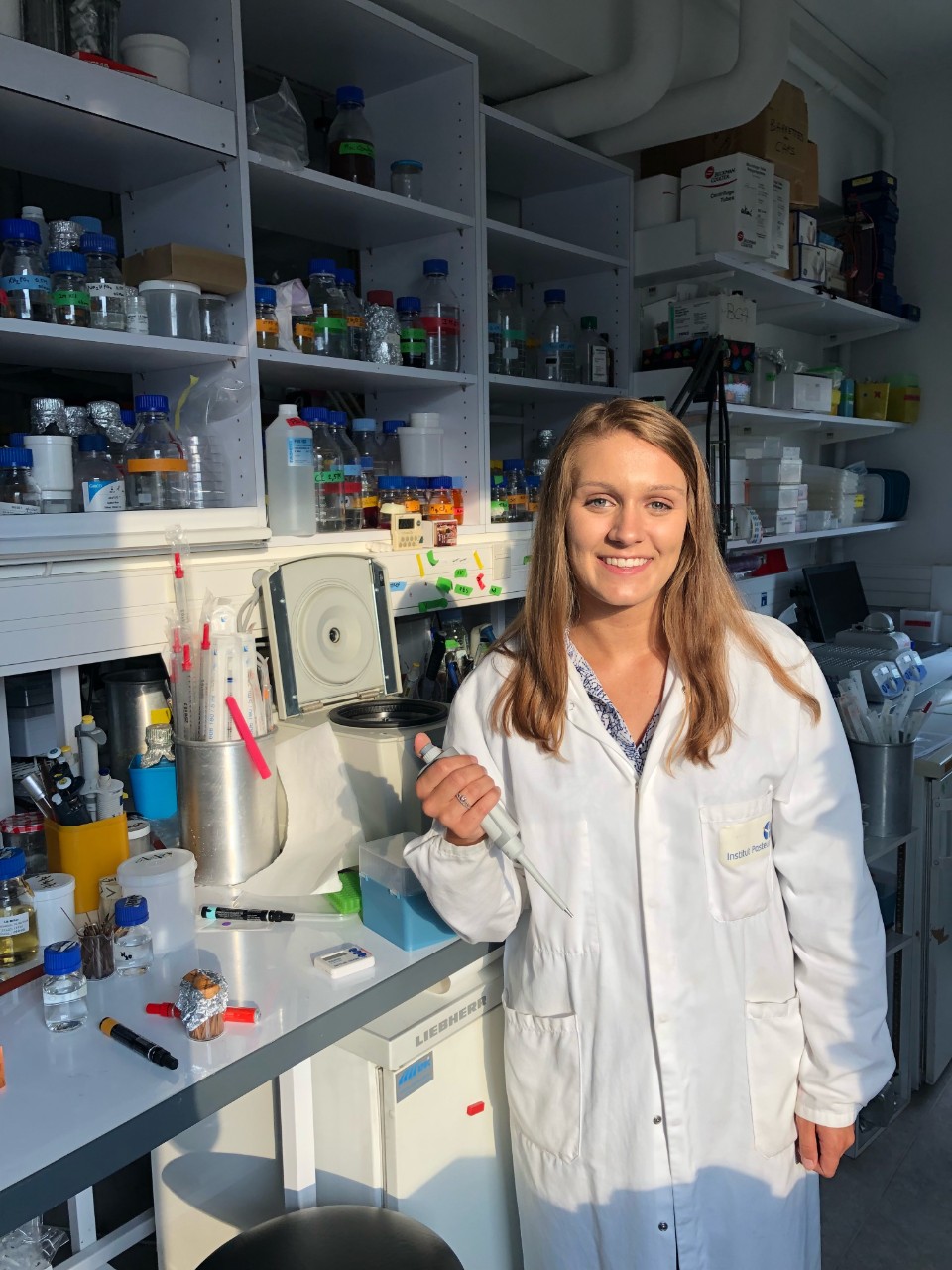 "It has been a real pleasure to have had Andrea working in my lab over the past four years," says Herr, a UC associate professor of pediatrics and a Cincinnati Children's researcher. "She has certainly developed into an outstanding scientist, able to design and conduct complicated biophysical experiments and generate high-quality data. She has been studying how the small basic protein from S. epidermidis cooperates with Aap, an important protein found on the bacterial surface, to create strong attachments between the bacteria in a biofilm. Biofilms are specialized colonies of bacteria that are highly resistant to antibiotics or immune responses, so understanding how they form is critical for the development of novel therapeutics.
"I expect that her future work will have a major impact on the scientific community, likely combining rigorous biophysical analyses with medically relevant work at the interface of infectious disease and immunology," says Herr.
Ori has made scholarly presentations in 2018 concerning her research at the 32nd Annual Gibbs Conference on Biothermodynamics, the Ohio Physiology Society and the University of Cincinnati Research Symposium.
"Andrea had many options when it came to choosing a school for her undergraduate education," says Menon. "UC's Medical Sciences Program attracted her because of the high value we place on individualized student experience and growth. Andrea was interested both in the hard sciences as well as in languages.
"She spent a summer at the Pasteur Institute in Paris, working on important molecular mechanisms in bacteria, while at the same time having an immersive language experience as she travelled through France," says Menon. "Her success is due to many factors that came together: her high intelligence, curiosity, work ethic, sense of adventure, excellent mentoring by Dr. Herr and his former graduate student Alexander Yarawsky, and an exemplary collaboration across UC between the Colleges of Medicine, Arts & Sciences, the Honors Program and UC International. She has blossomed at UC, and we all wish her the best."
Ori also spent six weeks in UC's French Immersion program working with Anne-Marie Jézéquel, PhD, associate professor educator of French in the UC Department of Romance and Arabic Languages and Literatures. Ori will graduate with honors in her French program.
"Andrea is a perfect candidate for the Fulbright," says Jézéquel, who oversaw Ori's studies at the University of Caen in Normandy, France, during a 2017 summer study abroad. "She is an excellent student. I can appreciate the quality of her French. She really immersed herself, not only in the language, but in the French culture. Andrea travelled extensively in Europe. She is dedicated, smart and curious to explore new venues in different countries."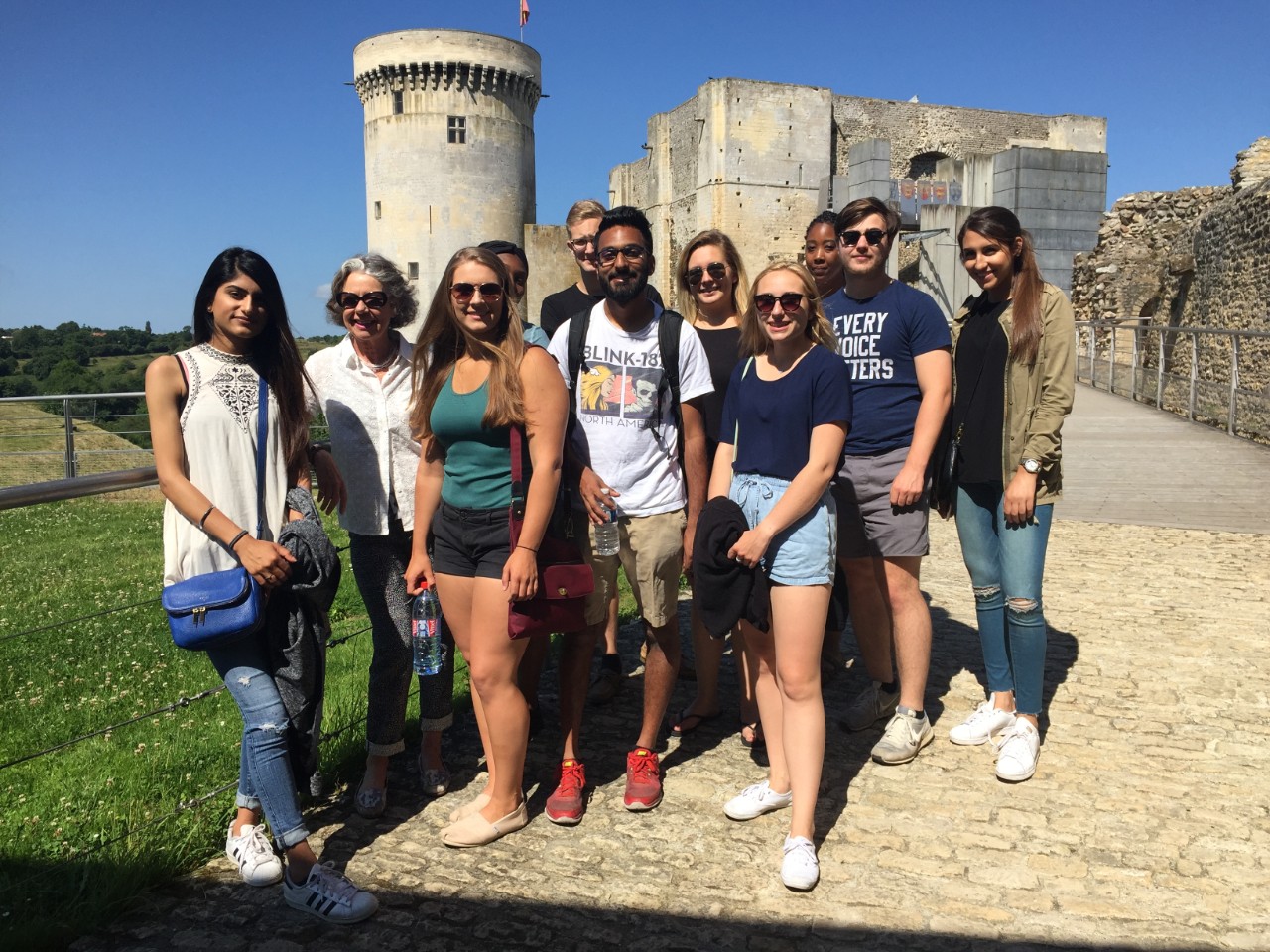 As an observer Ori notices a few differences in French and American culture that stand out.
"I like all of it and I am fascinated by the differences in their daily lives compared to ours," says Ori. "Probably one of the most stark differences is they cook a lot more. They will go to the grocery store almost every day and buy what they need for dinner and go home and make it. Whereas my family would just do weekly grocery shopping. Their Sundays are more centered on family and cooking and ours are just a lazy day for catch up."
The pace of daily life feels slower and their emphasis on public transportation means you see fewer people driving, says Ori. The French also get six weeks of vacation each year, but at the Pasteur Institute Ori noted her colleagues seemed just as productive as their American counterparts.
"When I got the Fulbright, I cried," says Ori. "That was the only opportunity for me to go back to France."
Top two photos by Colleen Kelley/UC Creative Services.  Third photo courtesy of Andrea Ori and fourth photo courtesy of Anne-Marie Jézéquel, PhD.
Be the next accomplished Bearcat
Students graduating from the University of Cincinnati work in innovative and impactful ways. As part of the university's strategic direction Next Lives Here, UC grads achieve academic excellence, maintain an innovation agenda and make an impact in urban areas and around the globe. Apply to UC as an undergrad or graduate Bearcat and make a difference in the world.
1
Drugs.com: Lowering blood pressure after clot removal may not be...
September 22, 2023
Drugs.com and HealthDay highlighted University of Cincinnati research recently published in JAMA that found using blood pressure medications to lower the top number of blood pressure readings (systolic blood pressure) may not be safe or effective among people who have an acute ischemic stroke and undergo a successful mechanical clot removal.
2
Know Stroke Podcast: UC expert discusses past, present and...
September 21, 2023
The University of Cincinnati's Joseph Broderick, MD, recently joined the Know Stroke Podcast to discuss the current state of stroke research, including the FASTEST trial he is leading to test a potential treatment for strokes caused by ruptured blood vessels in the brain.
Debug
Query for this