UC medical sciences student receives Fulbright UK Summer Institute grant
Chloe Elleman studies aftermath of Northern Ireland Conflict
Chloe Elleman has an interest in treating what ails the body as well as society. 
A rising junior studying medical sciences at University of Cincinnati, Elleman hopes to someday be a pediatrician, but she knows tackling childhood illness may require more than just the medicines and therapies she may one day prescribe. Society and its conflicts can have just as great an impact on the health and well-being of her future patients. 
Elleman, a 20-year-old native of Milford, Ohio, recently completed a four-week Fulbright UK Summer Institute study program known as Education for Transformation at Queen's University Belfast in Northern Ireland. She was part of a small group of students selected by the US-UK Fulbright Commission to study a curriculum that focused on decreasing stereotypes and tensions that linger three decades after the Northern Ireland Conflict.
"Education and literacy are not only important elements of childhood, which I hope to apply through a career in pediatrics, but they can also be utilized to transform societies in a positive way," says Elleman. 
The Northern Ireland conflict was a 30-year stretch of political and ethnic violence centered on whether six northeastern counties of Ireland would remain part of the United Kingdom or join Ireland. Large-scale violence associated with this conflict ended during the Good Friday Agreement of 1998.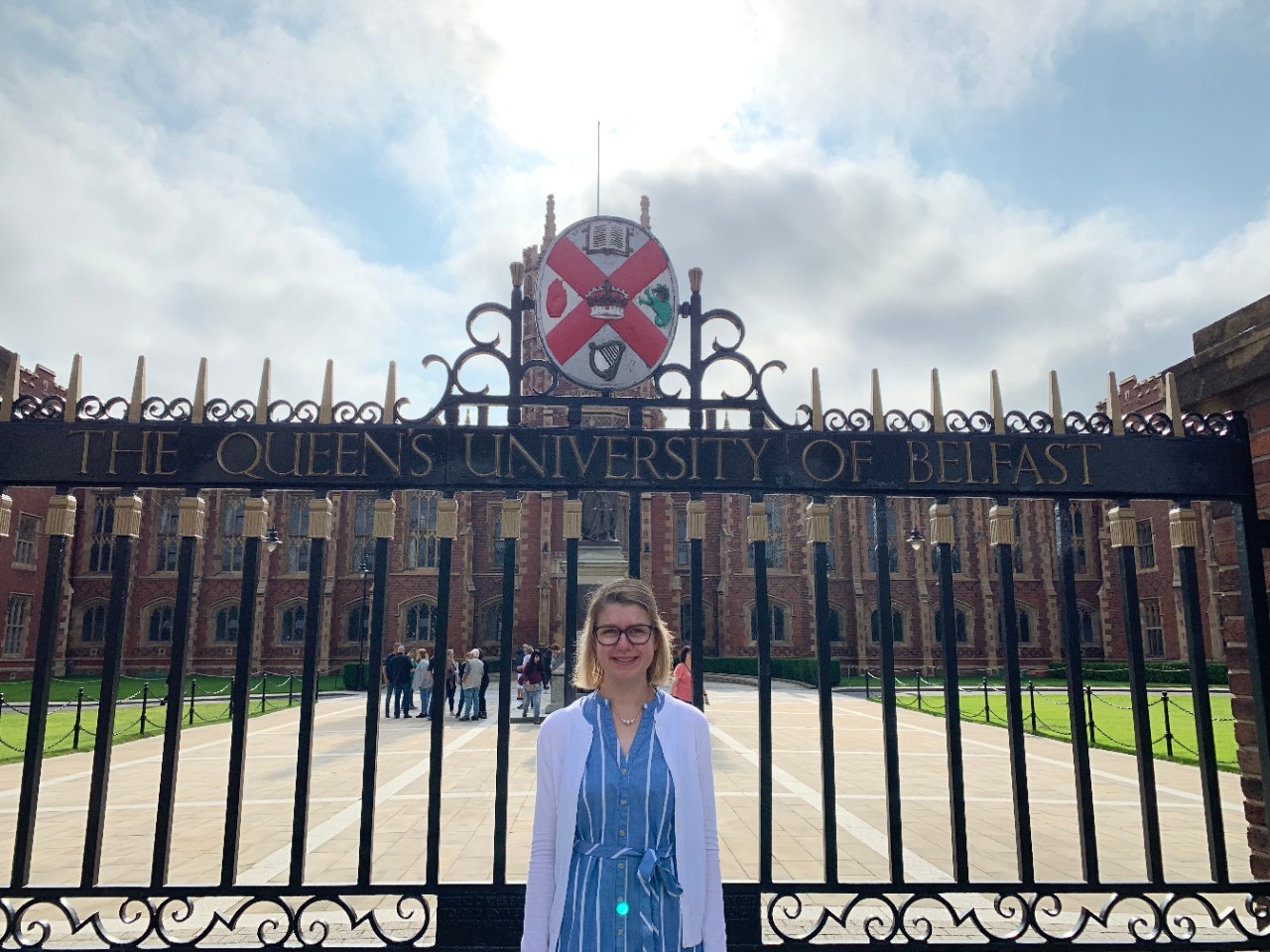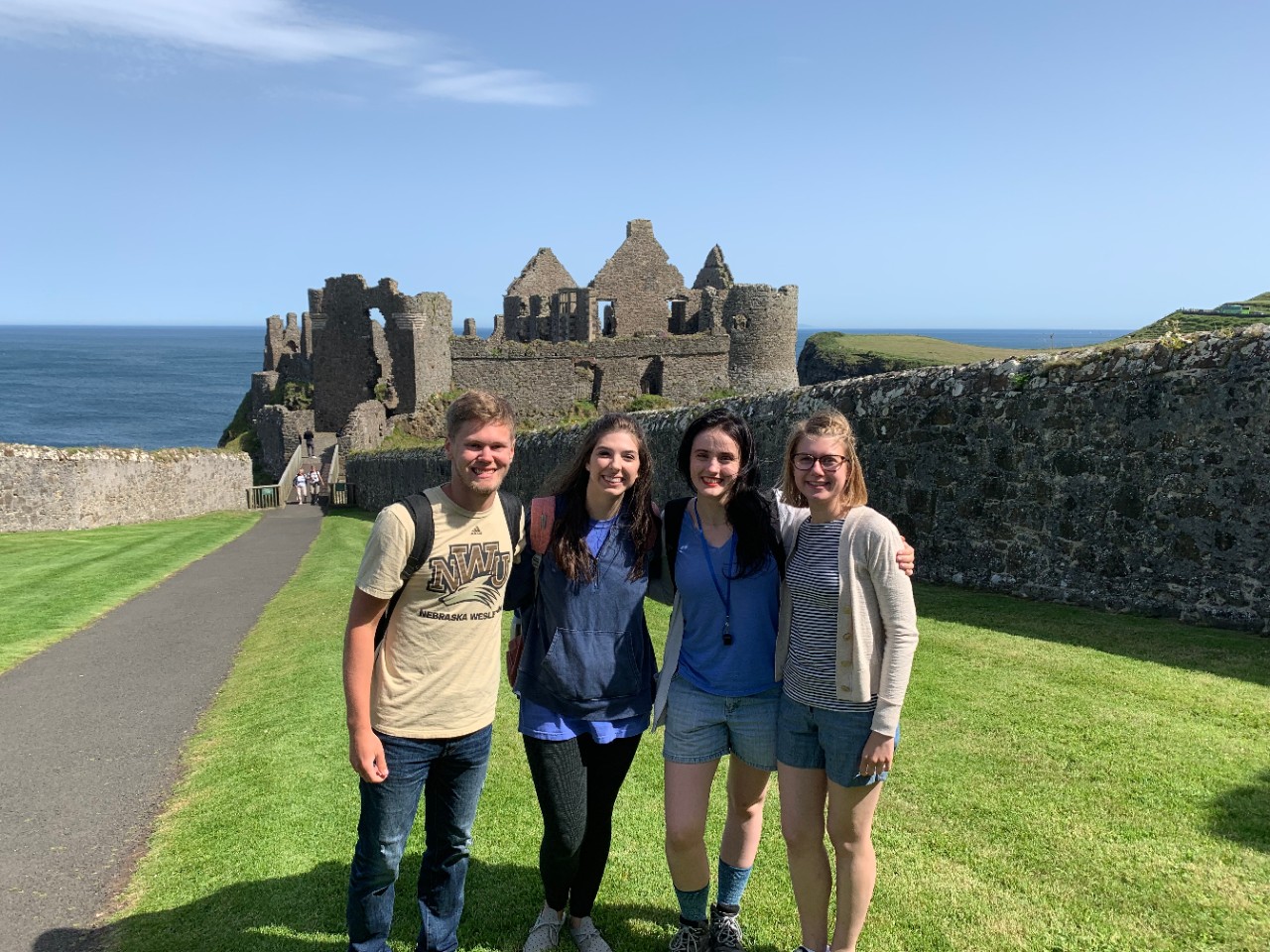 "In my opinion, educating the younger generation is one of the most integral parts to initiating long-term change in a society," says Elleman. "The open-mindedness of children may allow them to embrace new ideas and to look past biases forged by generations before them."
"Studying in the post-conflict environment of Belfast helped me to understand the underpinnings of violence and how division does not necessarily resolve with an end to warfare," says Elleman. "For agreement to take place between differing parties, it is necessary for one to recognize and legitimize the identity of the other, making identity a complex issue."
Elleman, who is also president of UC AmeriCats, a veterans and military support group says her time in Belfast also gave her a better understanding of the needs of veterans, military personnel and civilians who have experienced the effects of violence.
Elleman has also served as an ambassador and mentor for the Medical Sciences Program and is a former research assistant at Cincinnati Children's working in the Head Injury Research Center on several patient outcome improvement studies.
She is part of the University Honors Program, a member of Alpha Lambda Delta National Honor Society and a Cincinnatus scholar. Outside of her studies, Elleman is also a flutist in in the UC Symphony Orchestra.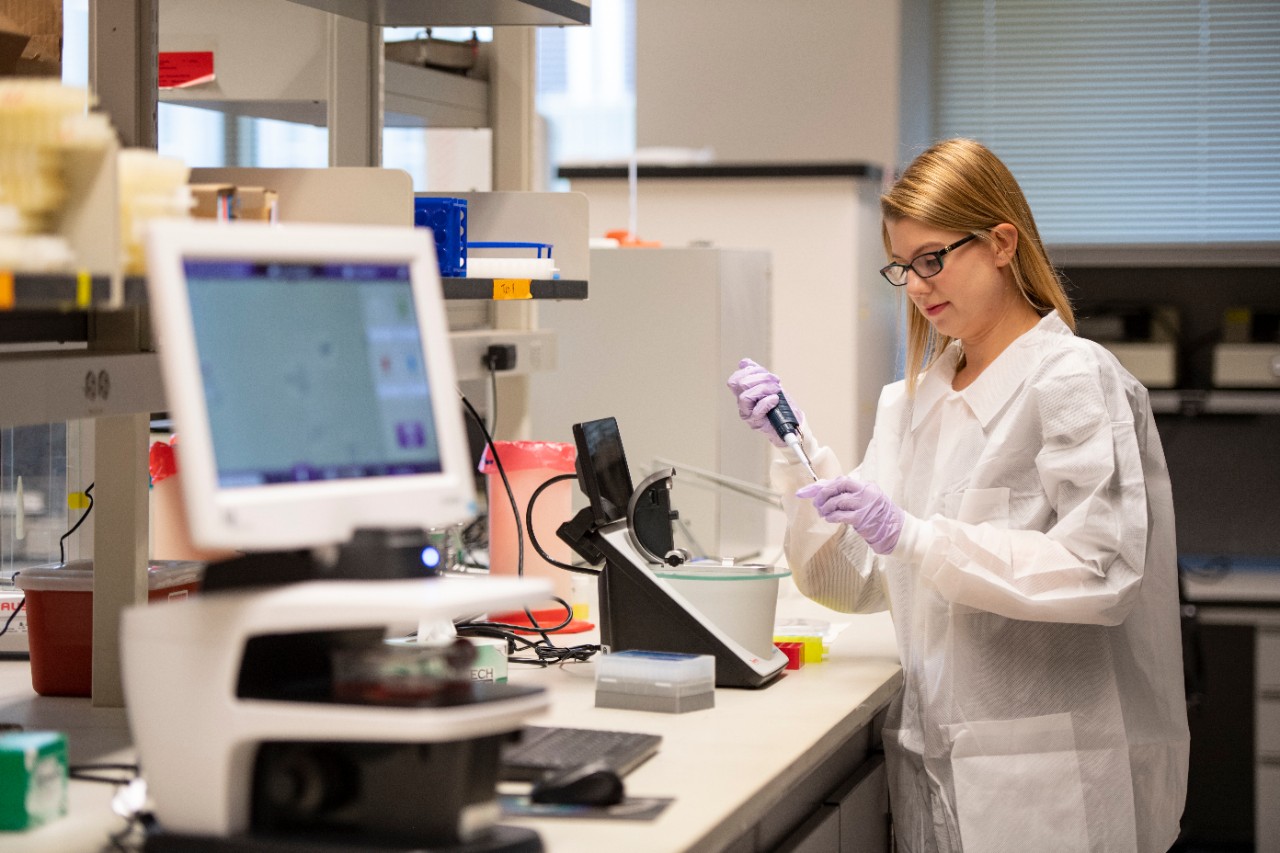 Anil Menon, PhD, associate dean of baccalaureate education and director of the Medical Sciences Program in UC College of Medicine, says he's most proud that Elleman got a chance to use experiential learning during her summer study abroad to explore the roots of conflict in Northern Ireland.
"I had a very pleasant conversation with her when she came back and I could see how transformed she was by the experience," says Menon. "She has learned to listen with great intensity and quietness and to reflect on the world around her. These are very powerful ways in which we can change ourselves when we are faced with conflict in our lives. Chloe has practiced some of this in her own life and I think it will play out very positively as she goes on into medicine and deals with patients and all the other people in her life."
"We are very proud of Chloe Elleman," says Menon. "She exemplifies what the medical sciences programs is all about; not only do we expect our students to know the fundamental science that underlies medicine but we hope and aspire for all our students to have a sense of what makes human beings tick, what makes people get out of bed each day and do the things that they do."
Lead and final photos by Colleen Kelley/UC Creative Services. Middle photos are courtesy of Chloe Elleman.
Be the next accomplished Bearcat
Students and faculty at the University of Cincinnati work in innovative and impactful ways. As part of the university's strategic direction Next Lives Here, UC students achieve academic excellence, maintain an innovation agenda and make an impact in urban areas and around the globe. Apply to UC as an undergrad or graduate Bearcat and make a difference in the world.
1
WLWT: Hospital systems working through multiple viruses spiking
December 2, 2022
Hospitals in the Cincinnati area are dealing with what some are calling a 'tripledemic' of RSV, COVID-19 and the flu. WLWT reported that according to the Health Collaborative, COVID-19 hospitalizations across Ohio counties in greater Cincinnati are at 176 patients. That's 41 more than Friday. About 180 people are hospitalized with the flu. It's a major spike from the week before. One of the experts cited by WLWT is Carl Fichtenbaum, MD, of the Division of Infectious Diseases at the UC College of Medicine.
3
Victoria Morgan encourages Cincinnatians to stay healthy and...
November 29, 2022
You may know Victoria Morgan as the recently retired Artistic Director of the Cincinnati Ballet, but now she has a new goal: helping Cincinnatians stay healthy and active as they age. The Osher Center for Integrative Health at the University of Cincinnati hosted a Movement as Medicine Event on November 3, 2022 at the UC Gardner Neuroscience Institute featuring Victoria's VM workout.
Debug
Query for this