UC Aerospace Engineering and Engineering Mechanics department awards 40 scholarships
The University of Cincinnati's department of Aerospace Engineering and Engineering Mechanics (AEEM) recently awarded 40 of its students with scholarships.
Four types of scholarship were awarded, each honoring the history of the department, which is the second-oldest department of its kind in the nation.
The Bradley Jones Scholarship, named for the flight navigation systems inventor and founder of the AEEM department, awards fifth-year students deemed most outstanding in scholarship, character, personality and achievement.
The R.T. Davis Scholarship is given to full-time students of "good personal and professional integrity" with a preference for study in the field of computational mechanics.
The Ferdinand L. Weston Memorial Scholarship promotes scientific development in aeronautics and honors Lieutenant Ferdinand Weston who was a member of the United States Air Force.
The Knowlsen and Irene Byar Scholarship awards students pursuing a degree in Aerospace Engineering. It was established by UC aerospace engineering alumnus Tom Byar to honor his parents.
The 2019 scholarship winners are listed below.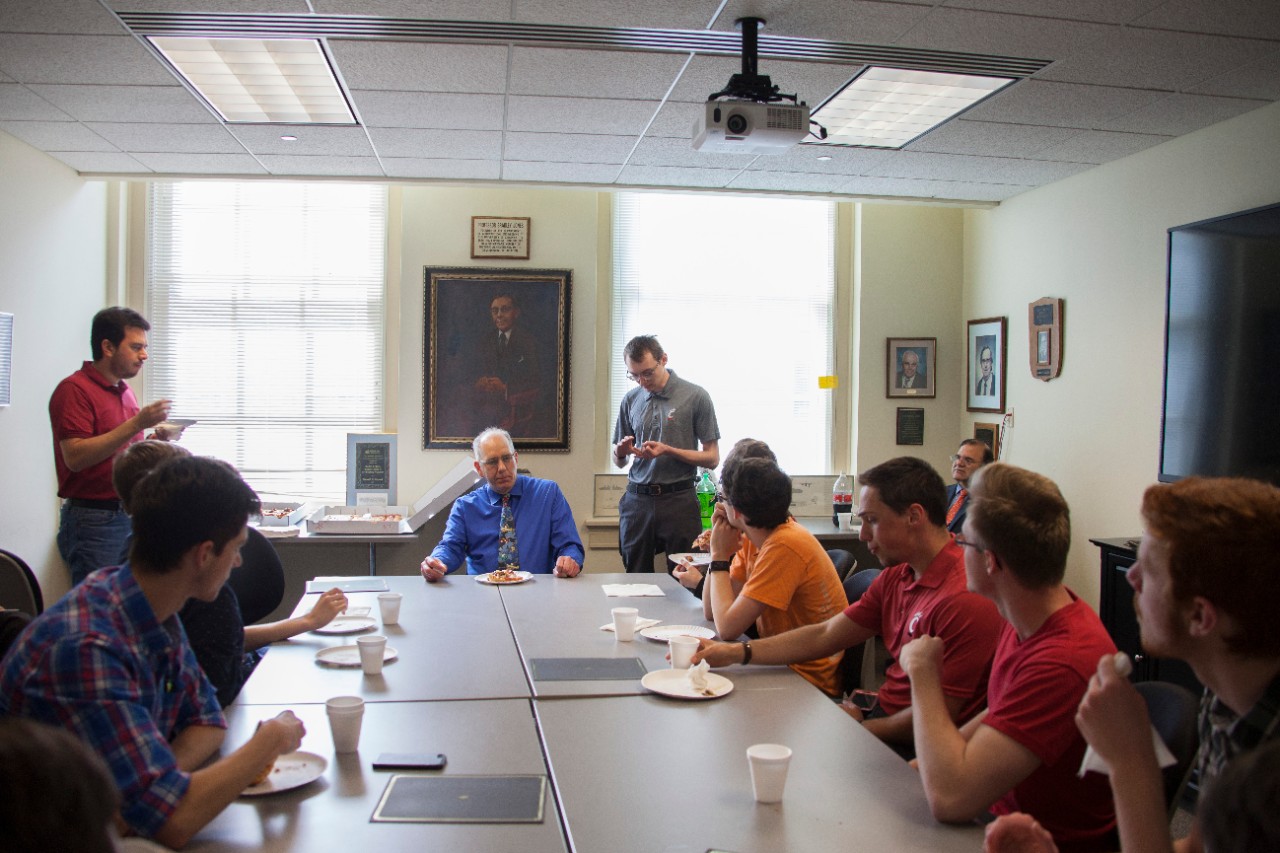 Bradley Jones Memorial Scholarship
Adam Herrmann
Simon Livingston
Manu Kamin
Zirui Mao
Edward Mansfield
Mayank Sharma
Kyle Windland
Ferdinand L. Weston Memorial Scholarship
Evan Burke
Kyle Dunlap
Elizabeth Rochford
Knowlson and Irene Byar Endowed Scholarship
Tobin Anderson



Brett Beard
Elliott Burdick
Joshua Clabbers
John Danko
Peter Elliott
Aidan Flanigan
Peter Glaubitz
Ethan Grayson
Matthew Ha
Adam Herrmann
Josiah Herring
Nick Kearns
Weston Lavy
Nathan Lawler
Sebastian Lemieux
Simon Livingston
Edward Mansfield
Zachary Meacham
David Mulligan
Evan Ozmun
Zachariah Phillips
Dylan Roach
Andrew Russell
Cole Rutter
Ethan Sanders
Tyler Ptrischau
Nicholas Statzer
Mason Turvey
Ethan Verquer
Kaitlyn Wetta
Learn more about UC's Aerospace Engineering and Engineering Mechanics department at ceas.uc.edu/aero.