Cincinnati Law welcomes the world
This small law college has an outsized international reputation
Why do students from around the world come to a small law college in a Midwestern American city? The University of Cincinnati's College of Law has fewer than 400 students, but some have traveled thousands of miles around the globe to enroll.
Incoming College of Law Dean Verna L. Williams points to the college's groundbreaking centers and its international degree programs as among the strengths that draw students to Cincinnati Law.
"From the Urban Morgan Institute, which celebrates its 40th anniversary this year, to our LLM program for foreign attorneys, we have a strong record in international law," Williams says. "I'm looking forward to building on this strength to create more opportunities for students and faculty."
Cincinnati Law is the fourth oldest U.S. law school in continuous operation and is ranked among the top 45 public law schools in the country. 
The college's Urban Morgan Institute for Human Rights is the first endowed institute at an American law school to be dedicated to international human rights. The institute director, Distinguished Service Professor Bert B. Lockwood, is editor in chief of the leading journal in the field, the Human Rights Quarterly. Fellowships and externships give students opportunities to work with human rights organizations and high courts around the world and to serve as editors for the Human Rights Quarterly.
Cincinnati Law is also home to the Ohio Innocence Project, one of the most successful projects in the international Innocence Network, an alliance of organizations that work pro bono to free people wrongly convicted of crimes. To date, the work of faculty and student teams has led to the release of 28 people.
The Center for Race, Gender and Social Justice, Weaver Institute for Law and Psychiatry and centers for corporate law and practice offer students real-world experience. So do clinics focused on areas of practice such as domestic violence, community entrepreneurship and patent/trademark law. These experiences are part of UC's commitment to Co-op 2.0 and experience-based learning, key facets of Next Lives Here, UC's strategic direction.
The college offers a postgraduate degree program, the LLM, specifically for internationally trained lawyers. The program introduces students to the US legal system, which is based on common law, where judges' rulings set precedents for future cases. This case law system is unlike the civil law system of many countries, where courts apply statutes to specific cases.
Nora Burke Wagner, assistant dean for international student programs and director of the LLM program, describes the advantage the LLM offers to students who plan to work multinationally.
"Cincinnati LLM students gain experience and expertise dealing with the U.S. legal system and interacting with American lawyers. They perfect their American legal English, and they come to better understand how American lawyers think. That's important because, to a large extent, the American legal system does have a broad impact all over the world, particularly when you're talking about international business."
LLM students take Wagner's overview course on the U.S. system and another on American legal research and writing. Beyond that, they choose courses that meet their professional goals, and they take classes alongside American JD students.
Fellowships are available in criminal law and human rights for LLM students, who can also take advantage of the externships and other experiential learning opportunities the college offers.
The 2019 graduating class included students from Nigeria, Saudi Arabia, Switzerland, Brazil, Botswana, Finland, Peru, Romania, China and Azerbaijan. The incoming class is expected to include students from Kenya, France, Japan, Kyrgyzstan and a host of other countries. To date, the program has welcomed students from some 30 countries.
And they've enjoyed the welcome, mentioning Cincinnati Law's low student-to-faculty ratio, the passion Cincinnati Law's professors have for their work their work, the friendly, flexible assistance of the program staff and Cincinnati's small-city charm. The opportunity to do work with real-world impact in such a setting is once in a lifetime, in the words of one LLM graduate.
Read what students Francesca Gottardi, Monika Ekstrom, Renata Xavier and Kitso Matlhape have to say about their LLM experiences.
Studying with LLM students benefits the college's JD students, too. "When the LLM program was first proposed, we knew it would add this wonderful diversity of thought, background, culture and perspective to our classrooms and learning community. And it truly does," Wagner says. "It's been a thrill to watch the program launch and flourish, and we are still enjoying the fact that the LLM program is bringing the world to UC Law.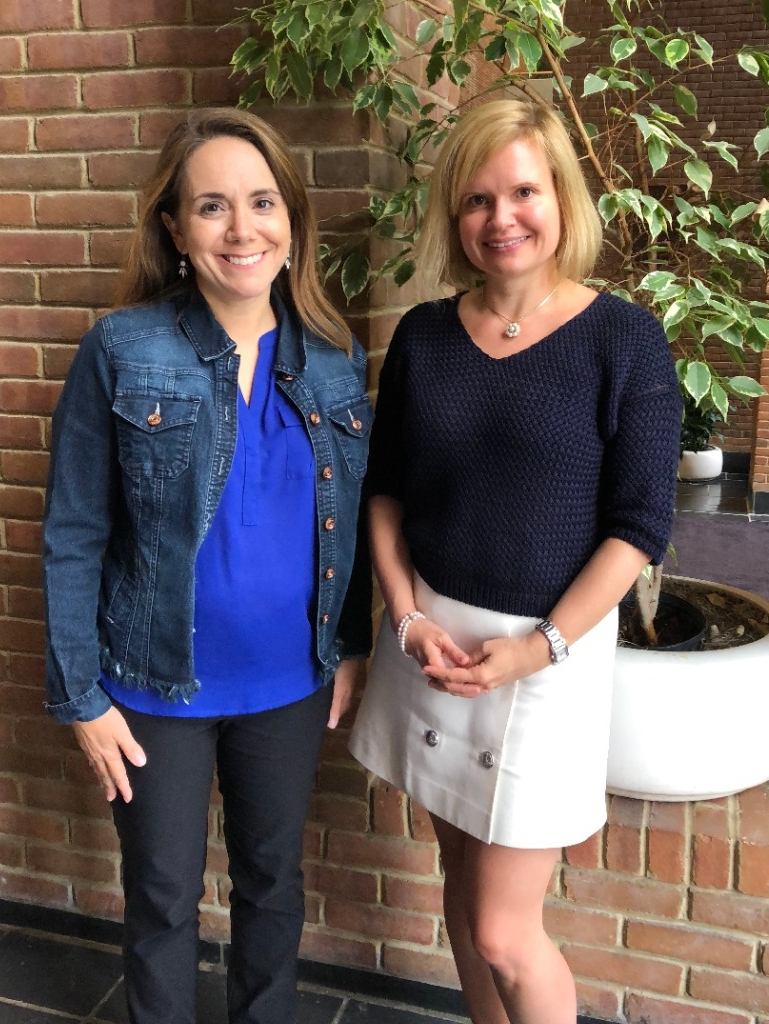 Beyond the LLM, Wagner is at work on other initiatives to increase Cincinnati Law's international presence.
In 2015, she traveled to Bogotá, Colombia, hoping to recruit more students from Spanish-speaking Latin America for the LLM program. She had a "meeting of the minds" with Ildikó Szegedy-Maszák, professor of economic law at Pontificia Universidad Javeriana. From their early conversations grew a dual degree program. Javeriana's law students can now come to UC in the fifth year of their bachelor of laws program to earn the LLM at the same time as they earn their undergraduate degree.   
Cincinnati Law has since developed a dual degree program with the University of Trento in Italy and is working on another, which is pending ministerial approval, with Uganda Christian University.
Strategic partnerships and global scholarship
The collaboration between UC and Javeriana's law schools has led to a broader relationship between the two universities. Javeriana is now one of the University of Cincinnati's strategic partner universities. The network of ties between the universities brings additional stability and resources to the college-level collaborations. Wagner appreciates being able to draw on the experience, expertise and existing relationships that UC faculty and staff have around the world.  "That's the kind of advantage that being part of such a large, robust university offers."
Strong partnerships like this encourage faculty and student mobility. Szegedy-Maszák, for example, will return to UC for the third time this summer to offer a short course on international trade. Lorena Cecilia Vega Duenas will visit from Javeriana this fall on a UC International grant to explore collaborative research projects in race, gender and social justice. UC International has also awarded a development grant to Professor Sean Mangan of UC's Corporate Law Center to create a study abroad program for JD students in Bogotá, in collaboration with Javeriana.
Wagner sees the new dean as a driving force in Cincinnati Law's future international work. "Dean Williams is supportive of international efforts, creativity and innovation. And there's opportunity for all of that when we're talking about building new programs and partnerships. I'm excited about working with her on these new initiatives. In fact, Dean Williams and I are visiting two Spanish law schools at the end of May, and this is just the beginning."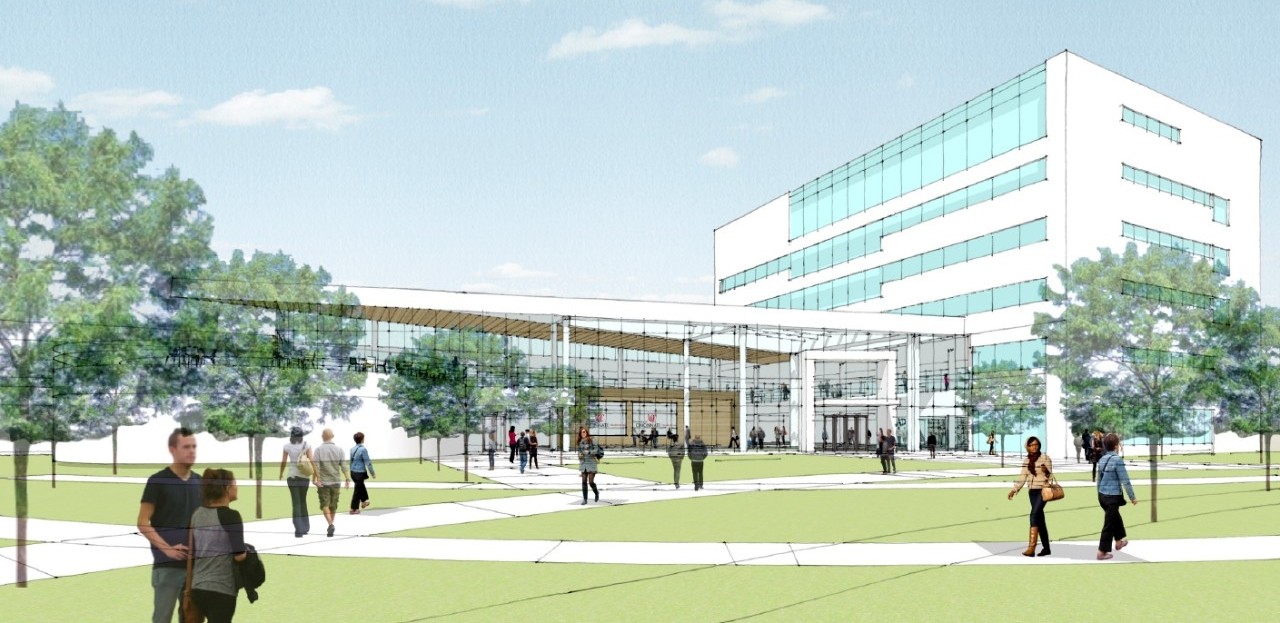 Feature image: The LLM Class of 2019
Get a degree with international impact.
Apply to Cincinnati Law. UC's Next Lives Here strategic direction of academic excellence, innovation and global impact will take you where you want to go.
1
Patents 101: What inventors need to know
September 25, 2023
In the world of academia, innovation is often celebrated for its potential to reshape industries and improve lives. At the University of Cincinnati, this spirit of invention is acknowledged and actively nurtured through the Office of Technology Transfer. Jill Uhl, JD, senior licensing associate, works behind the scenes on groundbreaking inventions emerging from UC faculty and staff.
2
Achieving a lifelong goal: One student's shift to law school
September 24, 2023
Andrea Wujek Beck, '25, was well established in her life and career when the COVID-19 pandemic hit., which shifted her outlook. Law school was something she always wanted to do and was drawn to UC by the Ohio Innocence Project.
Debug
Query for this