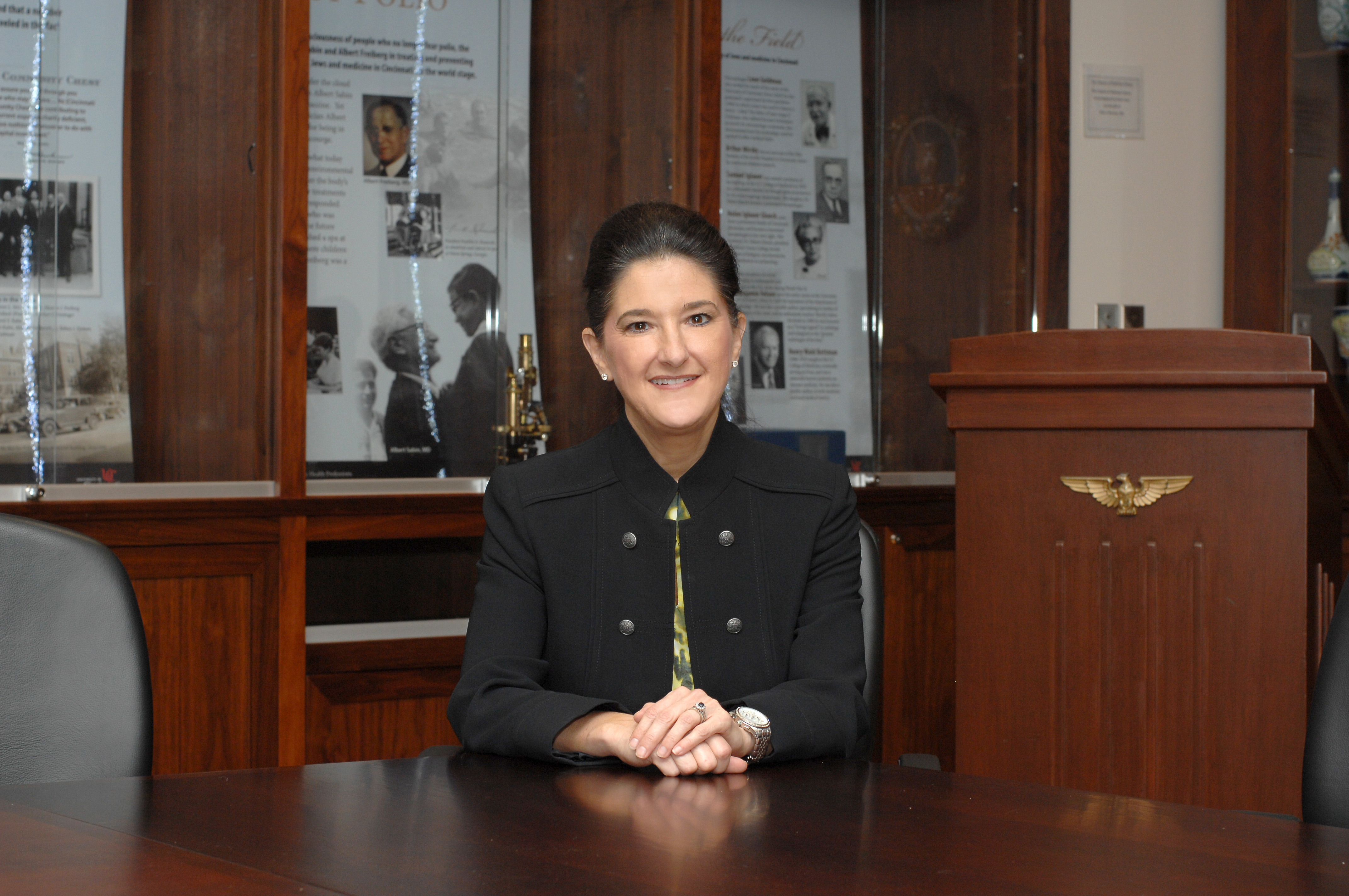 Article has no nextliveshere tags assigned
Article has no topics tags assigned
Article has no colleges tags assigned
Article has no audiences tags assigned
Article has no units tags assigned
Contacts contain story author.
These messages will display in edit mode only.
UC selected to test new vaccine
UC Medical Center will serve as one of several global locations to test HB-101 vaccine in transplant patients
The University of Cincinnati and its affiliated health system, UC Health, will serve as one of several international locations to test an investigational vaccine to prevent cytomegalovirus (CMV) in people who have had a kidney transplant. The study is designed to learn more about the safety and effectiveness of the HB-101 vaccine at preventing the CMV infection in people who are CMV-negative who receive kidney transplants from living donors who are CMV-positive.
"UC was chosen to be part of this study because of our expertise in transplant clinical care and  research," says Rita Alloway, PharmD, research professor in the Division of Nephrology in the Department of Internal Medicine at the UC College of Medicine and director of transplant clinical research for UC Health. "UC was the first location to enroll patients in this study, and remains the lead enroller."
CMV is a common infection present in over half of the population between 6 and 49 years of age in both the United States and Europe. Once someone has CMV, they have it for life. CMV is typically contracted through bodily fluid or through organ transplants.
HB-101 is an investigational vaccine developed by Hookipa Biotech.  The study vaccine is given as an injection in the muscle. The vaccine is believed to help prevent CMV injection after kidney transplant by forming antibodies and stimulating immune cells against CMV.
The study will enroll 150 transplant patients at as many as 40 sites around the world over approximately 18 months. In the first two to four months, participants in the trial will be randomized and given either the HB-101 vaccine or placebo. Prior to the kidney transplant, about two to three doses of the study drug will be given about 28 days apart.  After transplant, the participants will be managed by CMV prophylactic therapy following UC standard guidelines. The study objective will evaluate the safety and efficacy of patients receiving HB-101 compared to patients receiving placebo.
This research demonstrates UC's commitment to urban health as part of the Urban Impact platform in its strategic direction Next Lives Here.
The study will be conducted at UC Medical Center, the flagship hospital of the UC Health system. As an integrated academic health system serving the Greater Cincinnati and Northern Kentucky region, UC Health combines clinical expertise and compassion with research and teaching—a combination that provides patients with options for even the most complex situations.
"This study is conducted in the living donor population because the transplant is a scheduled surgery, allowing for vaccination prior to the transplant procedure," says Alloway. "Therefore, when we administer either the vaccine or the placebo prior to transplant, then monitor the patients for the next 12 months for CMV infection, we can determine if there is a benefit from the vaccine or not."
Alloway says CMV is a disease that has a significant morbidity and potential mortality following kidney transplants.
"Having an effective vaccine that developed protective antibodies prior to transplant and prevented CMV disease would have the benefit of reducing additional medications as prophylaxis post-transplant, decrease adverse events, and potentially eliminate CMV disease as common post-transplant infection," Alloway says. 
Funds are provided by Hookipa Biotech to support the clinical research activities.
Photo credit: Colleen Kelley, UC creative services