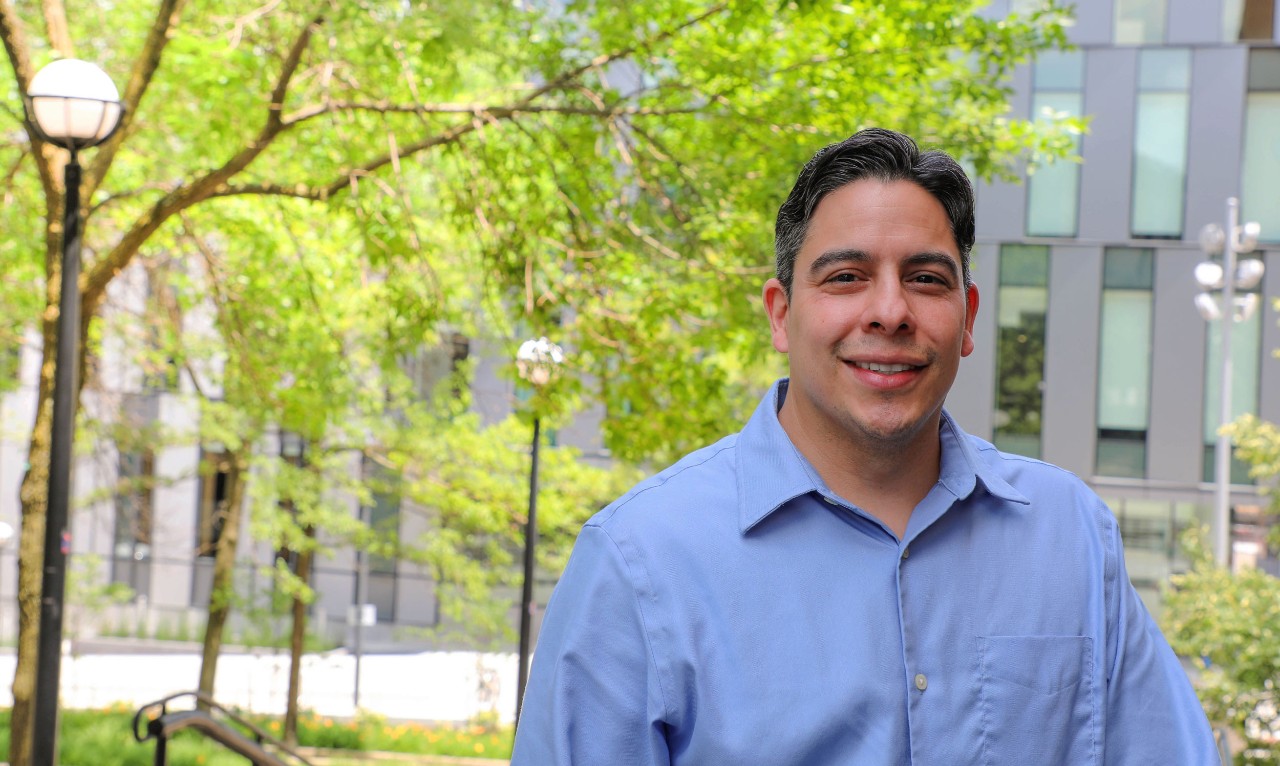 Lindner welcomes new director of Diversity and Inclusion
Nick Castro joins Lindner College of Business from UC Blue Ash, sets sights on building students' competencies
The Carl H. Lindner College of Business is pleased to announce Nick Castro as the college's new director of Diversity and Inclusion.
Stepping into the role in June 2019, Castro joined the college from University of Cincinnati Blue Ash, where he served as assistant director of Inclusion and Involvement and coordinator of Hispanic/Latino Affairs. Previously, he served as president of the Dayton International School Board of Directors and as coordinator for Diversity and Inclusion for the National Collegiate Athletic Association (NCAA). He earned his juris doctor from the DePaul University College of Law.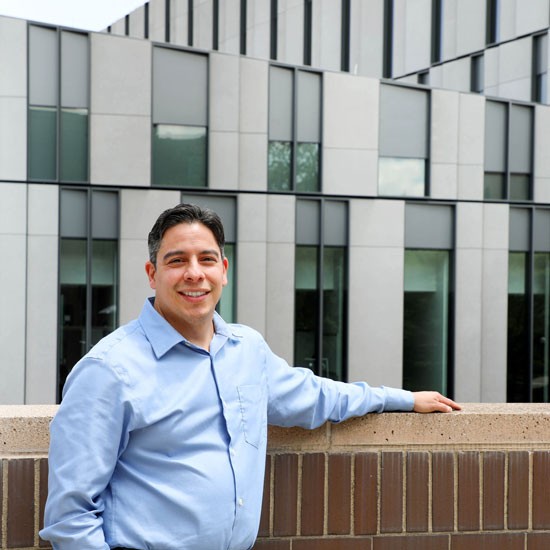 "Nick is a bridge-builder," said Interim Dean Nicolas Williams. "He has deep experience connecting different groups to achieve a common goal and helping others build intercultural competency.  We look forward to him leading our diversity and inclusion programs and helping us build an even stronger culture of diversity and inclusion among our students, faculty, staff and other stakeholders."
Inclusion is the driving force behind the University of Cincinnati's strategic direction, Next Lives Here. By activating inclusion, the university amplifies its impact.
Much of what fuels Castro's passion for his role stems from his own experience. Growing up on the southeast side of Chicago as the son of a Mexican immigrant, he understands challenges historically underrepresented students may face, because he lived some of them.
"From early on, I understood that, to the rest of the world, your zip code said a lot about the access you had to resources to be successful in life," said Castro. "Navigating the waters of higher education can be challenging for anybody, so making systems and processes equitable, and then being a continuous source of support for students, is really important to me."
Transformation came when Castro left his southeast Chicago community to attend the University of Michigan in pursuit of his bachelor's degree.
"It was a bit of a culture shock, but the number one thing was finding and growing my support network," said Castro. "That has shaped how I go about serving students."
Navigating the waters of higher education can be challenging for anybody, so making systems and processes equitable, and then being a continuous source of support for students, is really important to me.
Nick Castro Director, Diversity and Inclusion, Lindner College of Business
Castro will focus on strengthening and continuing to grow Lindner's four Diversity and Inclusion programs — Business Fellows, iCats, Lindner Women in Business and Out in Business — through consistently valuable programming and creating student leadership opportunities.
Another characteristic of Castro's approach is fostering a culture that recognizes the Diversity and Inclusion office as a resource for everyone. In his role at UC Blue Ash, Castro facilitated workshops for first-year experience and student success courses, which enabled him to connect broadly with students he might not have otherwise met.
"Part of our mission is to create global citizens who are culturally competent, emotionally intelligent business professionals," said Castro. "Having conversations about identity, intersectionality and privilege can help all students build those competencies. It will help them and the organizations of which they will eventually become part."
Castro succeeds Pierre James, who served as interim director of Diversity and Inclusion from September 2018 to June 2019. James was awarded the 2019 Lindner Way Award for stepping into the role and leading a transformational academic year. He will continue to serve Lindner as associate director of academic advising.
More about Diversity and Inclusion at Lindner
The Carl H. Lindner College of Business is committed to supporting students of all backgrounds so they can excel academically and achieve success beyond Lindner. For more information on diversity and inclusion at Lindner, or to shadow a current Lindner student, email LindnerDI@ucmail.uc.edu.

1
WVXU: Tech CEOs talk AI with lawmakers
September 22, 2023
Professor Richard Harknett is a guest speaker on WVXU's Cincinnati Edition on the topic of AI and the need, or lack thereof, for government regulations. Professor Harknett is the head of UC's School of Public and International Affairs and is an often sought out media resource on technology, cybersecurity and governmental affairs.
2
UC celebrates Marian Spencer Scholars
September 22, 2023
The University of Cincinnati celebrated the legacy of UC alumna Marian Spencer by recognizing 20 students awarded her namesake scholarship during a Sept. 9 induction ceremony. The Marian Spencer Scholars are all high-achieving graduates of the Cincinnati Public School system.
3
UC and GE partner to introduce high schoolers to engineering
September 21, 2023
Rising 9th and 10th graders experienced a free, weeklong, immersive engineering camp at the University of Cincinnati as part of GE's Next Engineers program. Students completed hands-on engineering design challenges while being mentored by GE Aerospace volunteers, industry professionals and current College of Engineering and Applied Science (CEAS) students.
Debug
Query for this