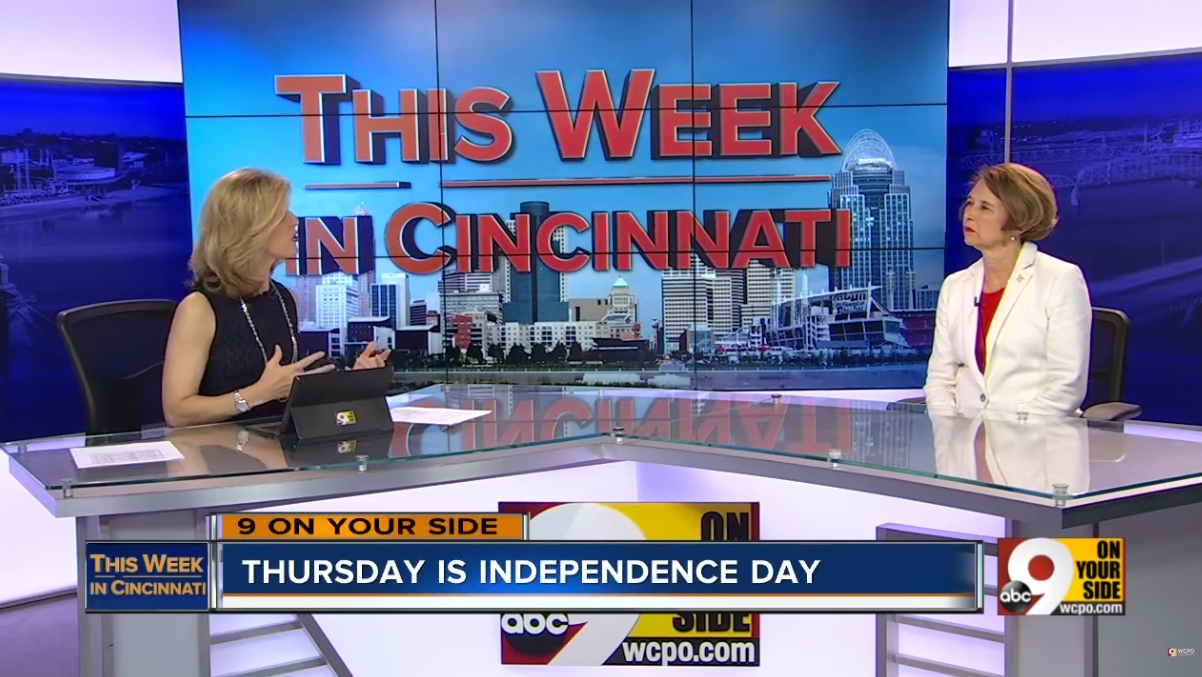 Article has no nextliveshere tags assigned
Article has no topics tags assigned
Article has no colleges tags assigned
Description is empty
Article has no audiences tags assigned
Article has no units tags assigned
Contacts are empty
These messages will display in edit mode only.
This Week in Cincinnati: Modern lessons from the American Revolution
UC historian Judy Spraul-Schmidt provides fresh insights on the American Revolution heading into the July 4 holiday week
Judy Spraul-Schmidt, an adjunct professor of history at the University of Cincinnati and UC Blue Ash College, chatted with WCPO's "This Week in Cincinnati" host Kristyn Hartman Sunday on the American Revolution.
In the segment, Spraul-Schmidt, who specializes in American history, discusses the British implementation of the Proclamation line, which prohibited colonists from expanding westward, the Sons of Liberty, the role of newspapers and journalists throughout the war and the differing concepts of liberty, as defined by the colonists themselves.
Video link: https://www.youtube.com/embed/RHONqnANulA?rel=0