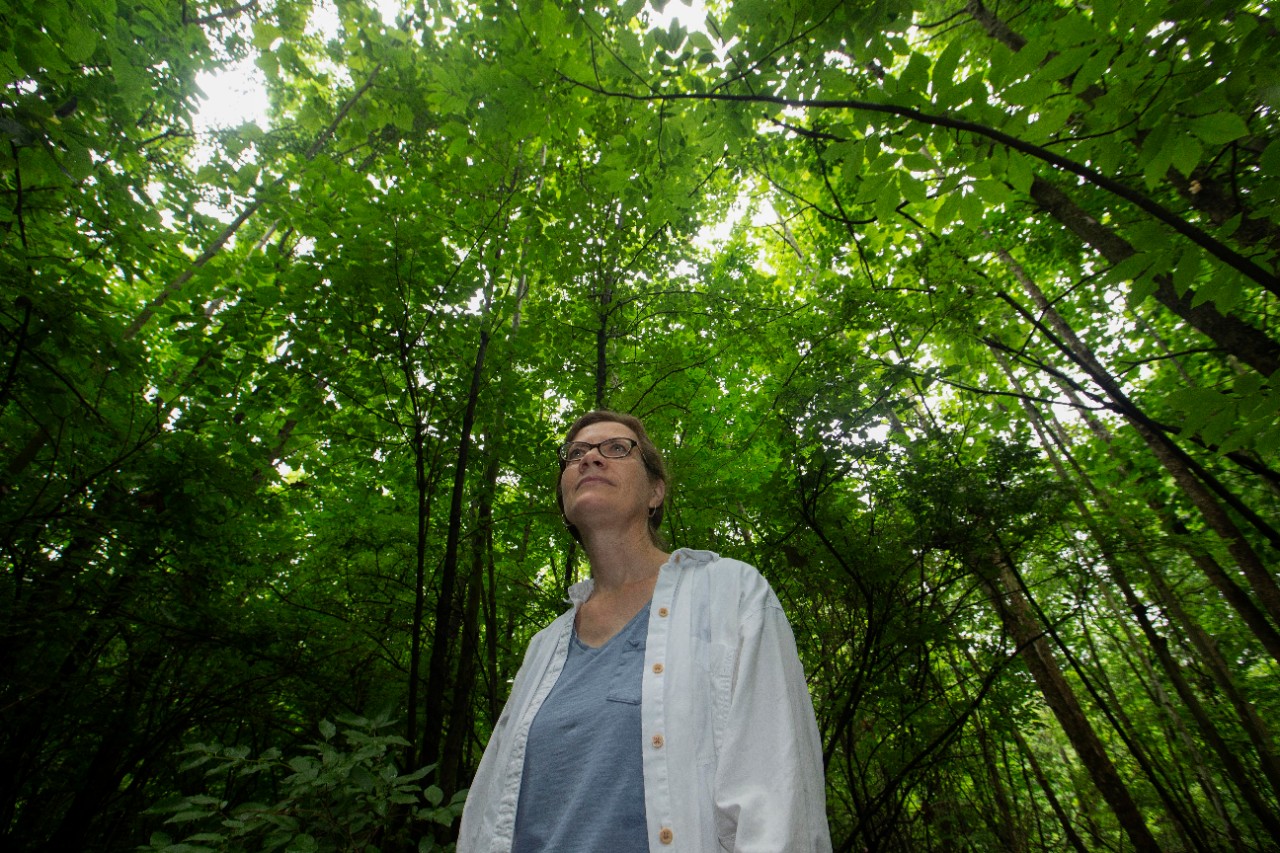 CityLab: Pretty but reviled, Bradford pear trees are invading U.S. forests
UC biology professor Theresa Culley talks about invasive species
The Atlantic's CityLab talked to University of Cincinnati biology professor Theresa Culley about the invasion of imported pear trees in Eastern forests.
Culley has been working with the U.S. Department of Agriculture and the Ohio Department of Agriculture to stem the invasion. Callery pears, sometimes called Bradford pears, are showing up in the middle of forests such as UC's Harris M. Benedict Nature Preserve.
"Previously, we always noticed the pears along the roadsides, and at the outer parts of forest, near the edges," Culley told CityLab.
"A few years ago I was giving a talk and someone came up to me and said, 'I've been seeing them in a forest,'" she said. "I thought, 'That doesn't make sense at all.'"
Indeed, UC's forest surveys have found Callery pears taking root, particularly in disturbed forest such as the nature preserve, which was decimated by tornadoes in 1995 and again by another invasive species, emerald ash borers, which killed off ash trees.
Culley, a member of Ohio's Invasive Plants Council, is warning other states to be on the lookout for wild pear saplings before they take root. Once established, the pear trees are very hard to eradicate and can outcompete many native trees, Culley said.
Featured image at top: UC professor Theresa Culley conducts regular botany surveys at the Harris M. Benedict Nature Preserve. Photo/Joseph Fuqua II/UC Creative Services
1
College Matters. Alma Matters: UC grad and UC faculty featured...
September 29, 2023
College Matters. Alma Matters. podcast features molecular geneticist Dr. Anil Menon, associate dean of undergraduate education and director of the undergraduate program in biomedical sciences in the UC College of Medicine and Pateek Raj, graduate of SPIA.
2
NatGeo: Pompeii has secrets to uncover — should we keep digging?
September 28, 2023
UC Classics Associate Professor Steven Ellis talks to National Geographic about the controversial topic of excavations at Pompeii. Some researchers say there is more to learn by unearthing the city. Ellis said preserving what is there is key.
3
Finding an unexpected passion at UC
September 27, 2023
Lane Bokros '25, grew up in a household that showcased what intelligence and a strong work ethic can do. Today, Bokros is following in the family tradition of success, but with a difference: He is a first-generation college student who aspires to post-graduate education and a career in medicine.
Debug
Query for this