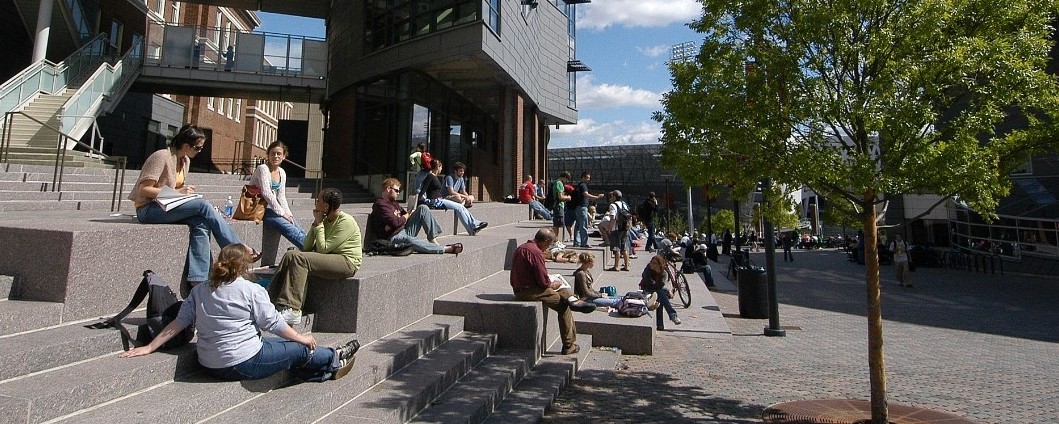 UC to host Student Social Justice Training Institute
College students from around the world to visit UC for intensive, racial justice training
The University of Cincinnati was selected to host the 2019 Student Social Justice Training Institute (SSJTI), an opportunity for students committed to issues of inclusion to develop their skills in the areas of dialogue and connectedness.
Forty undergraduate students from colleges and universities around the country and abroad will visit UC July 23-26 to participate in the four-day experience. Participants in the institute at UC will reside in Marian Spencer Hall for the week and attend sessions in Nippert West Pavilion.
The institute provides an intensive, developmental opportunity for students to examine the complex dynamics of oppression and to develop strategies to foster positive change on their campuses and in their communities. The SSJTI brings higher education, student affairs, and social justice leaders to UC to facilitate the experience, including American College Personnel Association (ACPA) President Craig Elliott and ACPA Past President Rev. Jamie Washington. Additional faculty members include Sam Offer and Carmen Rivera. 
"We were thrilled to be selected to host this institute here at UC," said co-chairs Trent Pinto and Robin Wright, adding that hosting the institute "gives our campus community the opportunity to show participants from around the country the amazing work being done here with the Next Lives Here strategic direction, while also further implementing our institution's commitment to working with college students around understanding power and privilege and dismantling systems of oppression in our society."
Robin Wright is the assistant director of Social Change and Leadership in Student Activities & Leadership Development. Trent Pinto is the director of Resident Education & Development.

The SSJTI was developed by the founders of The Social Justice Training Institute to provide students with an intensive laboratory experience where they can focus on their own learning and development to increase their multicultural competencies as social justice change agents.
The SJTI was established in 1998 by Jamie Washington, Kathy Obear, Vernon Wall and Maura Cullen to provide diversity trainers and practitioners with an intensive laboratory experience where they could focus on their own learning and development to increase their multicultural competencies as social justice educators.

1
Know Stroke Podcast: UC expert discusses past, present and...
September 21, 2023
The University of Cincinnati's Joseph Broderick, MD, recently joined the Know Stroke Podcast to discuss the current state of stroke research, including the FASTEST trial he is leading to test a potential treatment for strokes caused by ruptured blood vessels in the brain.
2
UC Blue Ash to host fall open houses
Event: October 18, 2023 5:00 PM
The University of Cincinnati Blue Ash College will host two open house events this fall that are free and open to prospective students and their guests.
3
Clifton Court Hall grand opening garners detailed media coverage
September 20, 2023
The University of Cincinnati celebrated the opening of Clifton Court Hall on Tuesday, Sept. 19, with a ribbon cutting, attended by approximately 200 administrators, faculty, staff and students. The event was covered by multiple media outlets.
Debug
Query for this