UC study: Losing species means losing community
In the journal Science, UC paleontologist explains how ice age mammals interacted far more than than today's species
Many animals at risk of extinction today are among the biggest: whales, elephants, rhinos, giraffes.
And their loss could have a more profound impact than we realize, according to new research by the University of Cincinnati.
UC paleontologist Joshua Miller said the loss of so-called megafauna during the ice age mass extinction resulted in North American species being organized in ways that are less structured by biological interactions compared with periods when megafauna roamed the continent. 
Losing the biggest animals had a ripple effect that changed the rules dictating where species are found and with which other animals. The study was published in the journal Science.
The study demonstrates UC's commitment to research as described in its strategic direction called Next Lives Here.
"Anywhere you have lots of species, you have lots of opportunities for interactions. And if you have an ecosystem with a lot of interactions, that increases the resilience of that community," Miller said. "Our study suggests that we not only lost large numbers of species at the end of the ice age but that those losses fundamentally changed how species organize themselves. It also suggests that the resilience of today's ecosystems may be in something of an 11,000-year deficit."

Miller, an assistant professor in UC's McMicken College of Arts and Sciences, has co-authored several papers on the interaction of animal communities. He also uses isotopic analysis and accumulations of bones to identify historical calving grounds for elk and arctic caribou, among other projects.
We're moving away from the question of what caused the extinction into the implications that extinction wrought.
Joshua Miller, UC paleontologist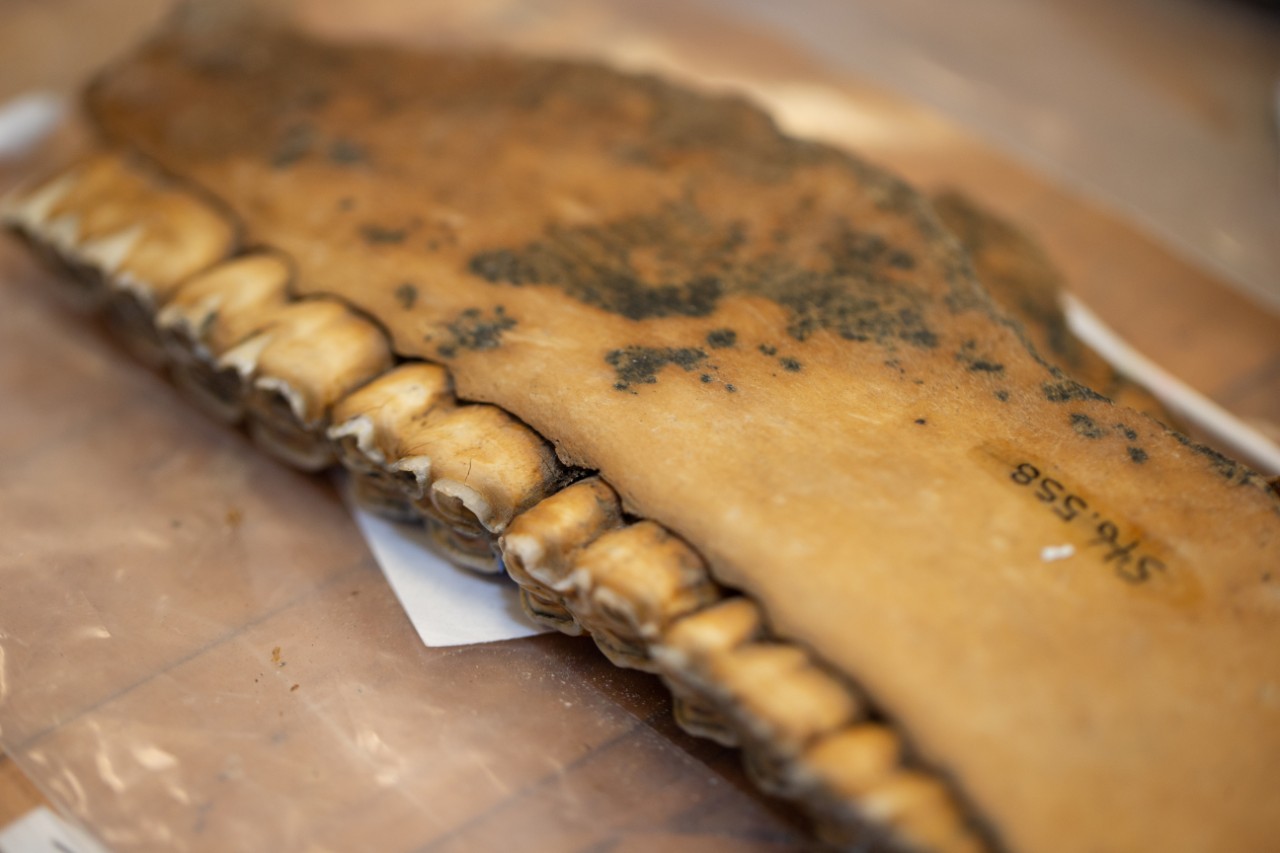 For the latest study, researchers looked to the not-so-distant past around 21,000 years ago during the Pleistocene or ice age. This was a time of tremendous biodiversity in North America, when mammoths lived alongside some of the world's biggest mammals: bears that could reach five feet higher than a basketball rim, enormous sabre-toothed cats, giant ground sloths, menacing dire wolves and the American cheetah, perhaps the fastest animal in North America.
Many of these animals went extinct around the same time, from dramatic climate change, hunting by humans or some other cause. It's still a subject of debate. But Miller said what is more clear from the study is the significant impact the extinctions had on surviving species.
"We're moving away from the question of what caused the extinction into the implications that extinction wrought," Miller said.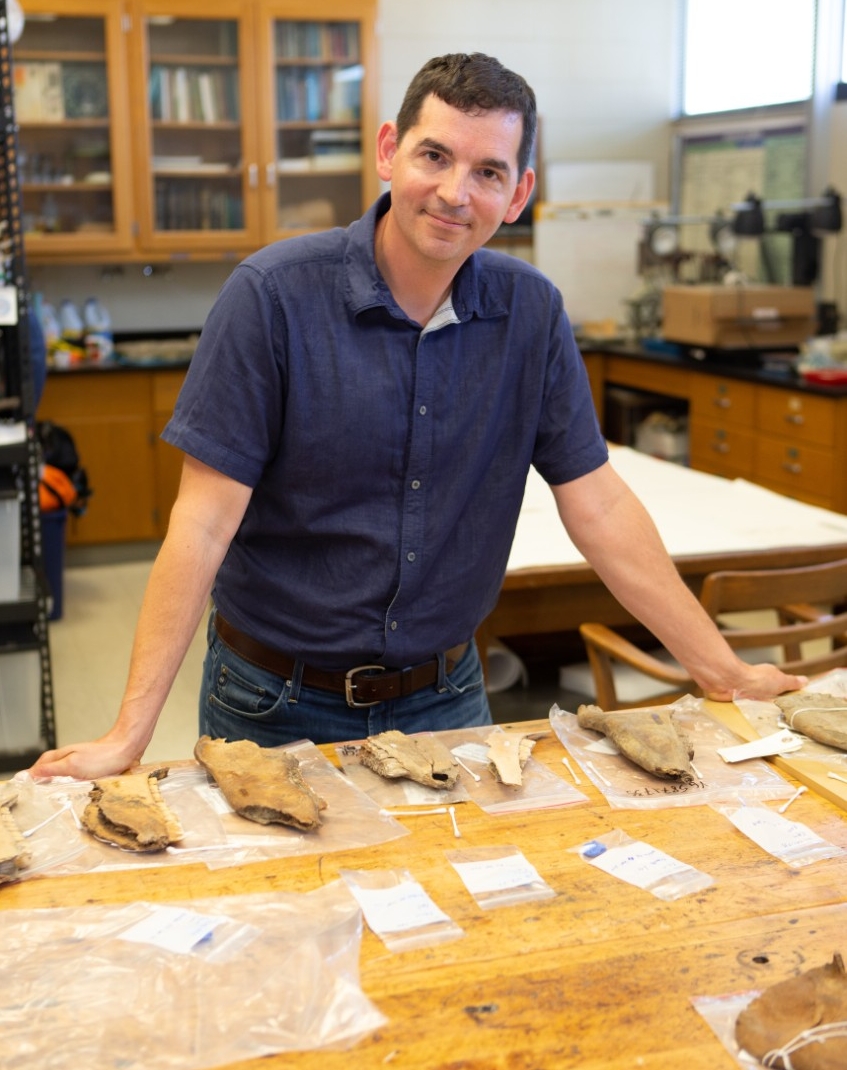 Megafauna often disappear when people arrive. This happened in Madagascar, once home to giant lemurs and pygmy hippos. In New Zealand, the giant moa stood 12 feet tall and vanished with the arrival of people. The same fate befell the ground-dwelling dodo in Mauritius.
"It happens over and over again," Miller said. "It is a fairly common and prevalent pattern that as soon as humans show up, the big animals go extinct."
According to the study, some of these big animals served as "ecosystem engineers," altering the landscape in ways that affected other species in much the way elephants do today. Researchers examined 93 species as far back as 21,000 years ago in the late Pleistocene epoch. In particular, they wanted to know why some species in North America generally were found together while others were found apart from each other. 
Specifically, they tested whether these patterns were controlled by differences in climate across the continent or whether other drivers such as biological interactions were more important. They focused their analysis on the species that survived the extinction to test how patterns were different before and after megafauna disappeared.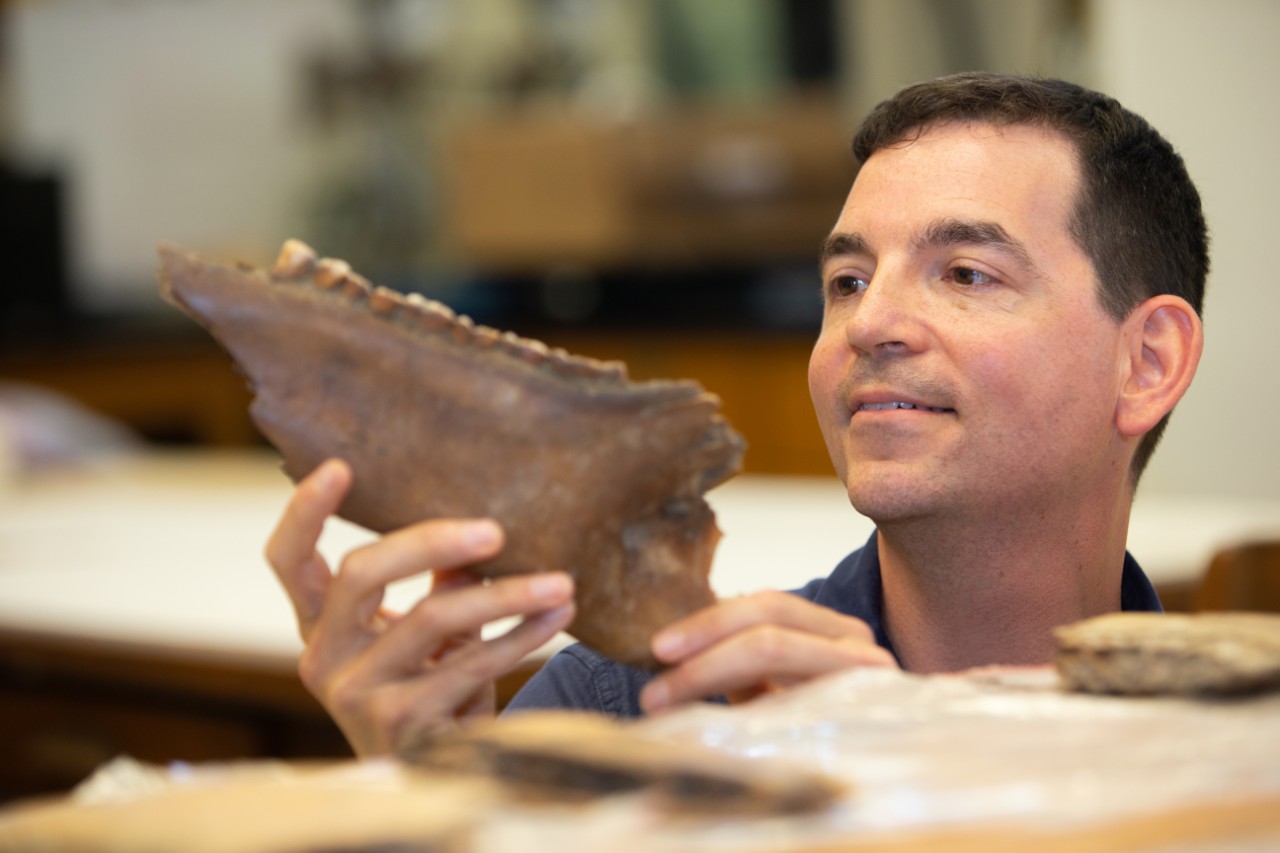 Researchers found that after the biggest animals went extinct, surviving species became increasingly widespread across North America while their associations with other species became increasingly limited as species became less likely to share the same spaces together.
Surviving species largely were generalists, or species able to thrive under a wide variety of conditions or resources, compared to megafauna that tended toward specialized diets.
"The loss of large mammals can result in big changes, leading to new risks and challenges for surviving species," said Anikó Tóth, the study's lead author and a postdoctoral fellow at Australia's Macquarie University.
Tóth said the study found that modern North American ecosystems are structured differently than those from 11,000 years ago that included megafauna.
"During the ice age, biology and biological interactions with other species were a big driver of where species where found across North America," she said. "Those patterns were dramatically reshaped following megafaunal extinction."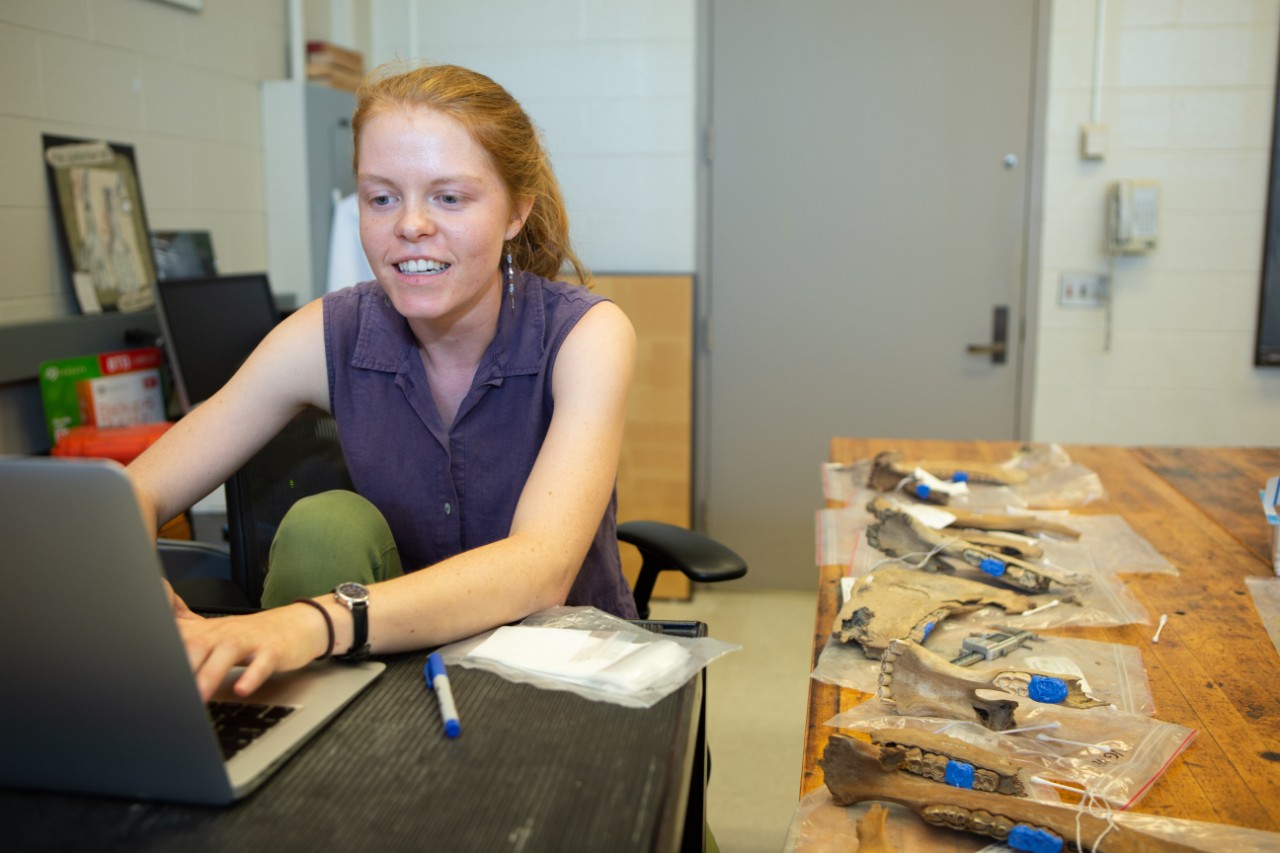 Today, the relationships among species of mammals seem to be far less important to their survival compared to other drivers such as climate, the environment and geography, she said.
Many larger animals of the Pleistocene probably served as keystone species upon which other animals depended for their livelihoods.
"When a keystone species goes extinct or is drastically reduced in numbers, it can lead to major ecosystem changes," Tóth said. "When elephants are removed from an area, woodlands often replace grassland savannas, changing the environment for a host of other species and potentially causing them to decline or move away."
UC's Miller said mammoths and mastodons likely served a similar keystone role during the Pleistocene.
"Mammoths likely behaved similarly to modern elephants in some ways, creating and maintaining open grasslands that can have downstream effects for carnivores and other herbivores," Miller said. 
If we lose the rest of the African megafauna, Africa could come to resemble the drastically reduced assemblages of species we see in North America today.
Anikó Tóth, Macquarie University
"Losing megafauna has a disproportionate effect on remaining species," Tóth said.
Think of iconic scenes of African lions, giraffes, zebras and antelope at a waterhole sharing the same space. During the worst droughts, elephants dig for water, helping other animals.
"If we lose the rest of the African megafauna, Africa could come to resemble the drastically reduced assemblages of species we see in North America today," she said.
Smaller animals such as jackals, baboons and warthogs, which already have proven adaptable around people, could become more common, while the great menageries of animals could disappear. Human impacts and climate will determine where species are found, not the location of the species' natural interaction partners as predators, prey, competitors or facilitators.
"We have a planet losing species. Every time we lose one, we lose all the cryptic interactions that are important to the functioning of an ecosystem," Miller said. "It's becoming increasingly important to preserve what we've got left."
Featured image at top: University of Cincinnati assistant professor Joshua Miller and graduate student Abby Kelly look at a prehistoric speciment in his lab. Photo/Andrew Higley/UC Creative Services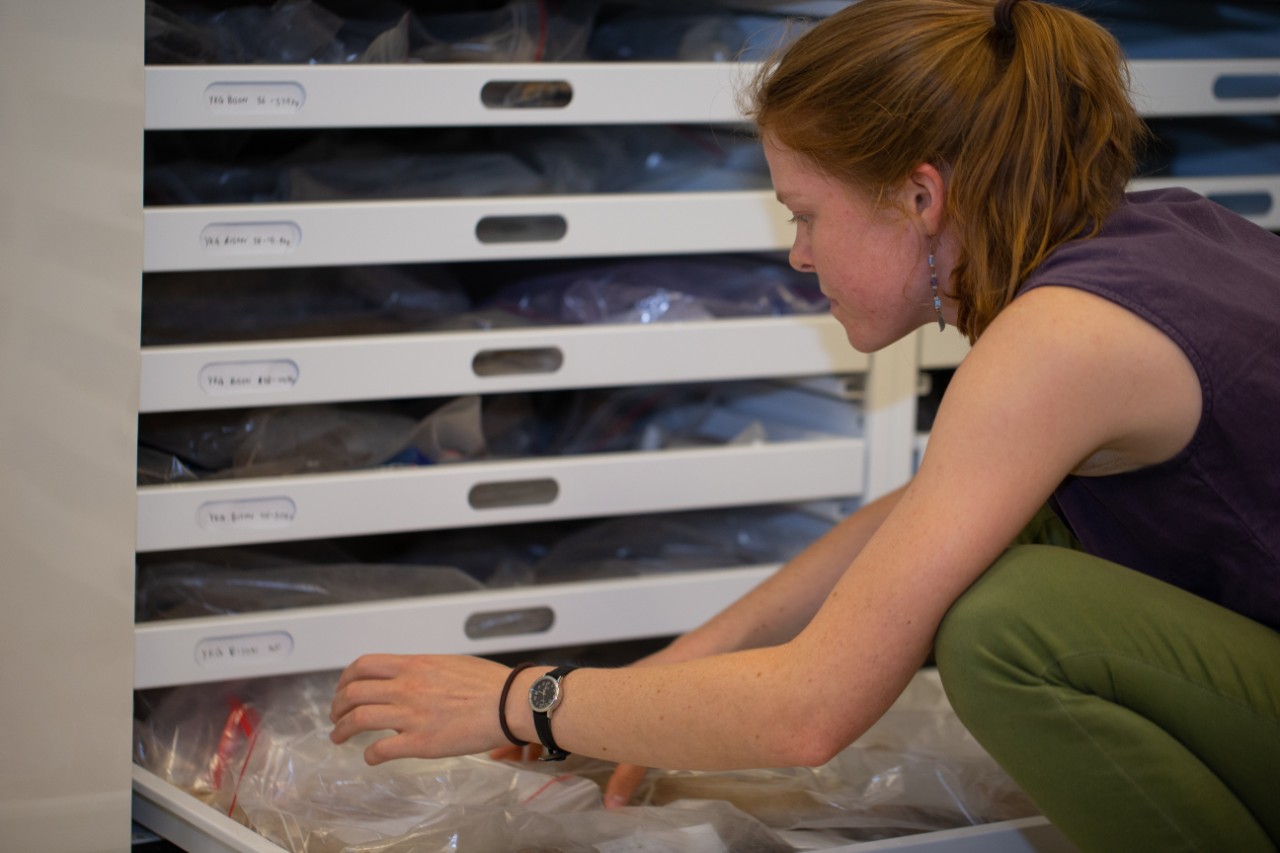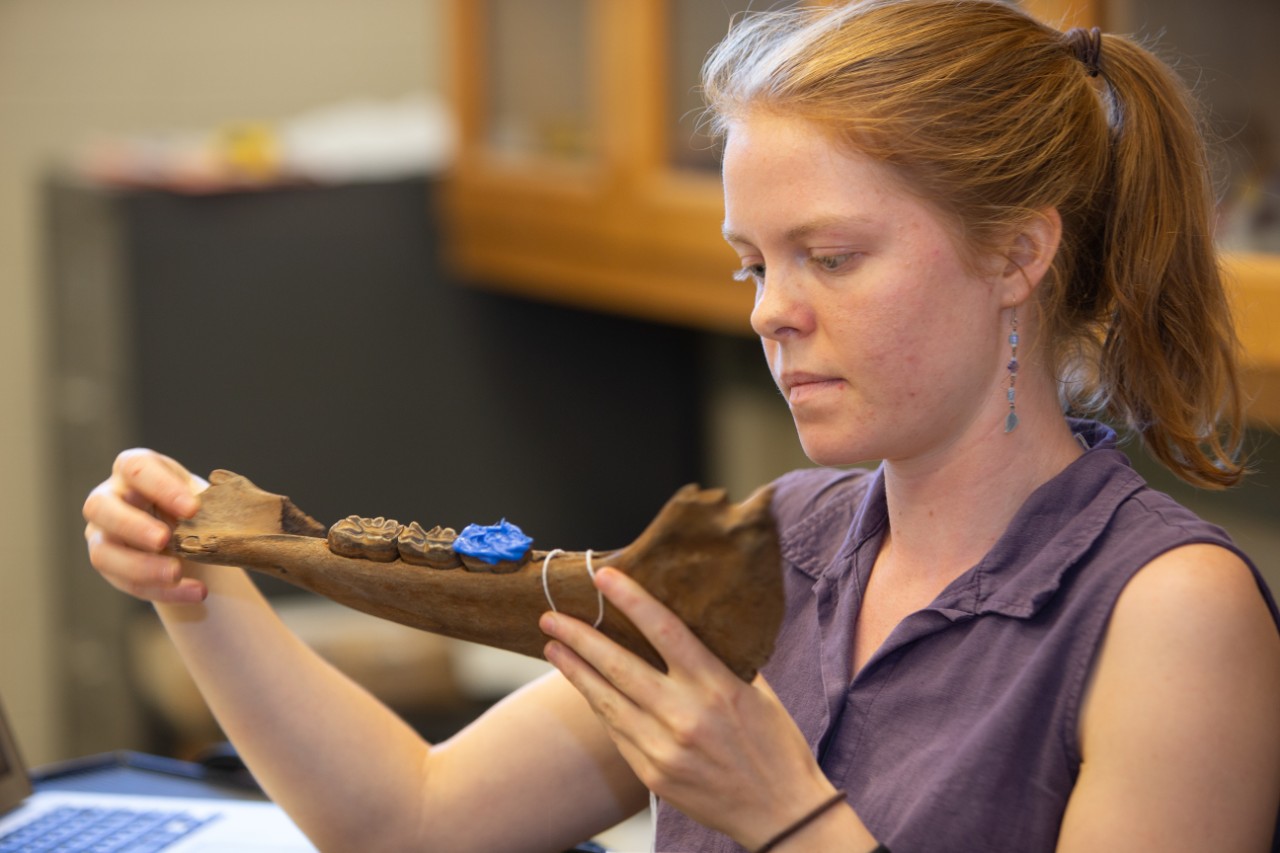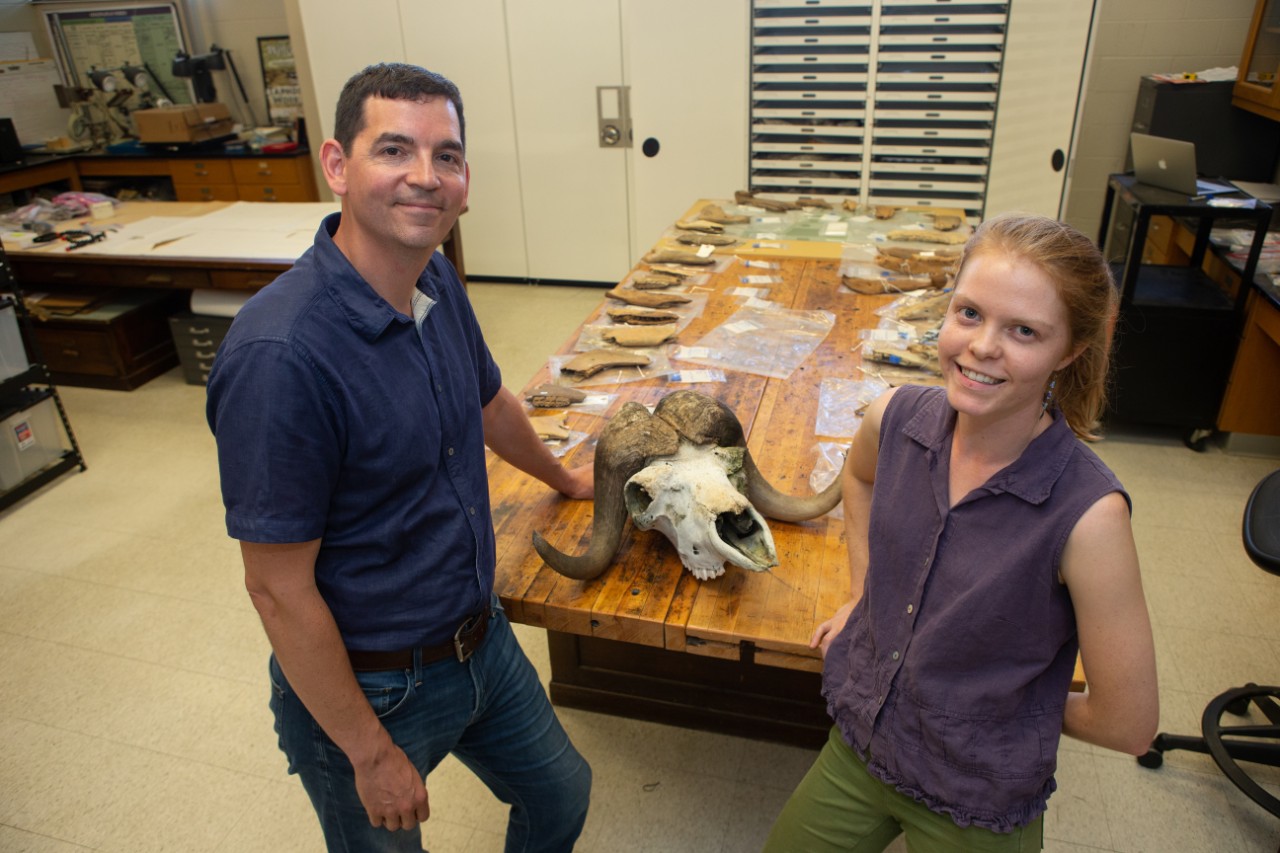 Next Lives Here
Discover UC's commitment to Next Lives Here, the strategic direction with designs on leading urban public universities into a new era of innovation and impact.
Become a Bearcat
Apply online or get more information about undergraduate enrollment by calling 513-556-1100.
Learn more about UC's many undergraduate and graduate programs.