Free workplace health and safety symposium
A Pilot Research Project symposium will be presented by the UC Education and Research Center October 10-11, 2019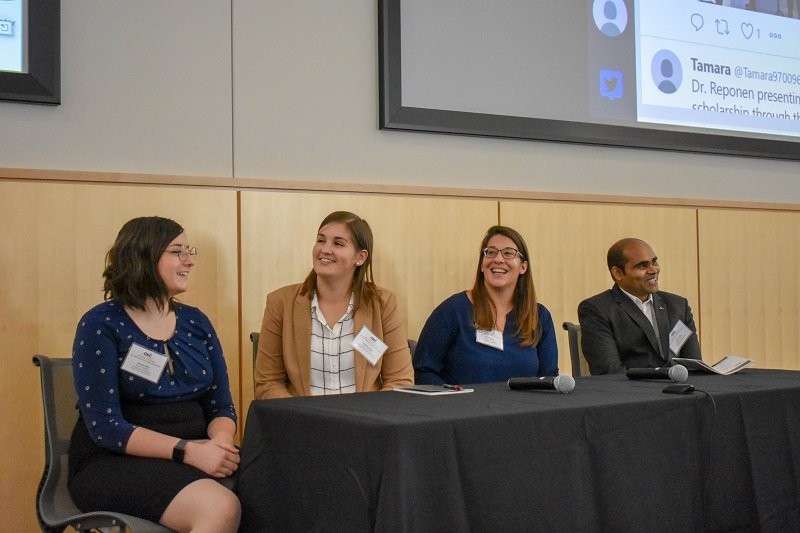 The 20th Annual Pilot Research Project Symposium highlights research in occupational and environmental health and related disciplines and is presented by the UC Education and Research Center. 
This year's keynote is Laura Punnett, presenting on "Total Worker Health: Integrating Workplace Health Protection with Workforce Well-Being." Punnett is a rofessor of biomedical engineering at the University of Massachusetts Lowell, as well as co-director of the Center for the Promotion of Health in the New England Workplace and Senior Associate in the UML Center for Women and Work.
The symposium is a showcase of the awardees from the Pilot Research Project Program, which funds junior investigators to complete research projects in occupational safety and health fields. The symposium will take place on October 10 from 1pm-5pm and October 11 from 8am-12pm in the Kettering Lab Complex Kehoe Auditorium. The event is intended for anyone interested in workplace health and safety topics as well as networking with faculty and students from 12 regional universities in Ohio, Kentucky, and Indiana.
The symposium is free and open to the public. Register here or walk-ins are welcome at the event.
For additional information, contact Jessica Bloomer at erccoor@uc.edu or 513-558-5710.