WVXU: UC leads Ohio's new approach to intellectual property
David J. Adams, the University of Cincinnati's chief innovation officer, discusses the Ohio IP Promise with Cincinnati Edition's Michael Monks
The Ohio IP Promise, a statewide effort to simplify the process of commercializing faculty-created intellectual property at public universities, is a best practice that was pioneered at the University of Cincinnati. 
Ohio Lt. Gov. Jon Husted announced the roll-out of the Ohio IP Promise last month, establishing a statewide, best-in-class process for how universities cultivate the licensing of intellectual property developed by Ohio's public universities. The initiative aims to strengthen the state's economy, attract innovative researchers and serve as a magnet for investors and entrepreneurs. 
UC Chief Innovation Officer David J. Adams appeared on Cincinnati Edition on Monday, Oct. 14, to discuss what the Ohio IP Promise is and its implications for the state's economy. Adams explained to Cincinnati Edition host Michael Monks that UC and other public universities used to retain all ownership of technological innovations invented by faculty.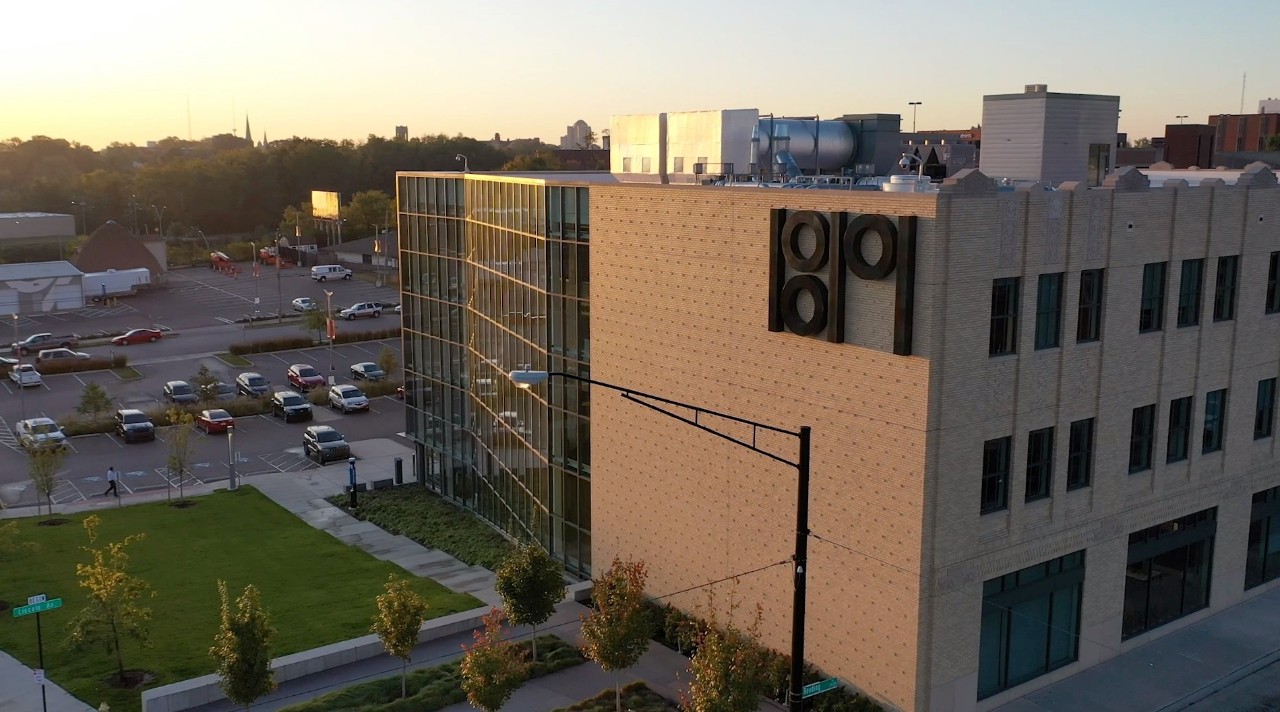 "If you think about an entrepreneur wanting to take something into the marketplace, one of the key things that's going to be really important to them is who owns that intellectual property," Adams said. "If you're already restricting ownership up-front, it doesn't create an environment that supports entrepreneurialism."
Adams explained that UC's new approach to innovation inspired the creation of a new front door for the university, the 1819 Innovation Hub, where organizations of all sizes — from Fortune 50 companies to individual venture capitalists — can engage with UC faculty, students and resources. 
UC's Innovation Agenda is one of three platforms within Next Lives Here, the university's strategic direction, and the 1819 Innovation Hub is a key piece of that agenda. 
Innovation Lives Here
The University of Cincinnati, classified as a Research 1 institution by the Carnegie Commission, is ranked in the National Science Foundation's Top-40 public research universities and secured a spot on Reuter's World's Most Innovative Universities list. UC's students and faculty investigate problems and innovate solutions with real-world impact. Next Lives Here.