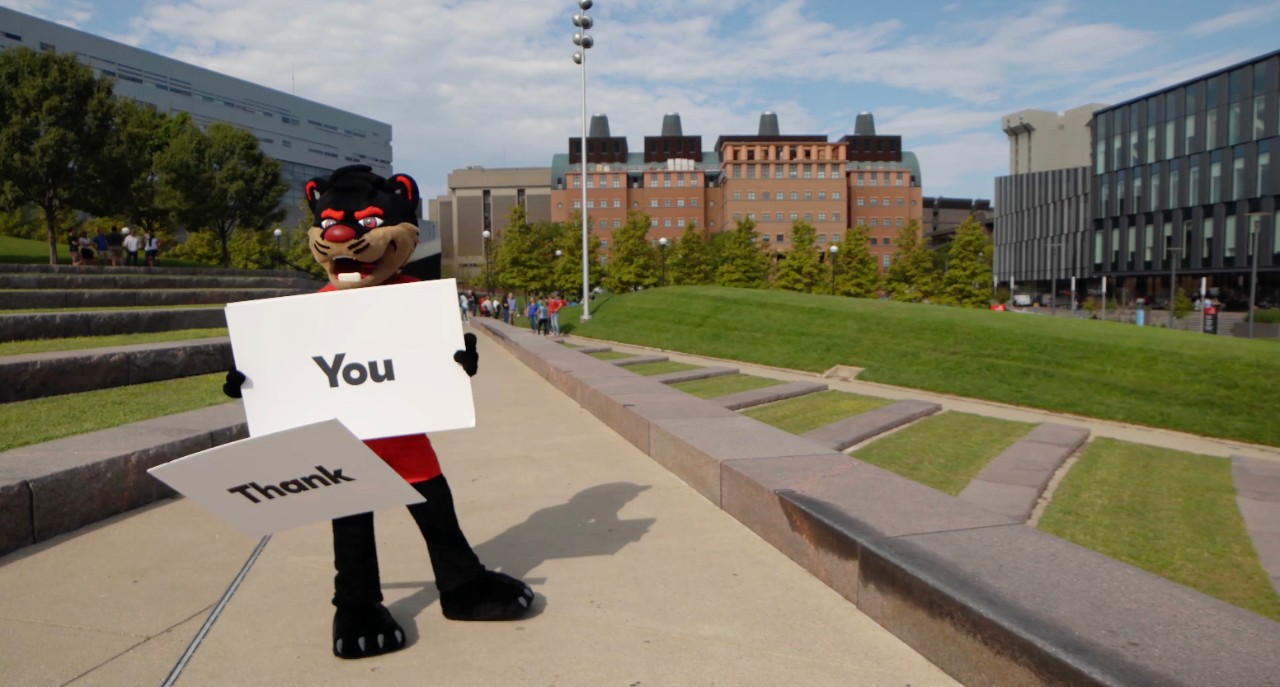 Video: 'Thank You, Cincinnati'
Watch the TV spot the University of Cincinnati created to thank the city as it wraps up its 200th birthday
As the University of Cincinnati reaches the climax of its Bicentennial Celebration, a new TV spot is showing its gratitude to the city that gave birth to it 200 years ago. The 30-second video features UC President Neville Pinto, the university's Board of Trustees, its Bicentennial co-chairs Phil and Lela Collins and Kim Dobbs, students and faculty saying "thank you, Cincinnati." The celebration concludes with the Boldly Bearcat Bicentennial Bash on Friday, Nov. 8, at Fifth Third Arena, beginning at 7:30 p.m. The event is free and features food, beverages, food, music and activities. The video was produced by the university's Marketing and Communications team.
1
Cincinnati Opera and CCM announce details of next Opera Fusion:...
March 24, 2023
Cincinnati Opera and the University of Cincinnati College-Conservatory of Music (CCM) are pleased to announce the next events in their joint program, Opera Fusion: New Works. The two new operas—Robeson by Scott Davenport Richards and David Cote and The Righteous by Gregory Spears and Tracy K. Smith—will receive workshops this April and May, and the public is invited to attend a sneak peek.
3
Cincinnati Edition: U.S. joins a growing number of governments...
March 24, 2023
TikTok has 1.5 million users in the United States, and is currently under review by the U.S. congress. The Chinese company has been accused of aggregating data for nefarious purposes, as it is ultimately controlled by the Chinese Communist Party. Cyber security expert Richard Harknett was a guest speaker on "Cincinnati Edition" to discuss measures that might be, or should be, taken to protect Americans privacy and national security
Debug
Query for this