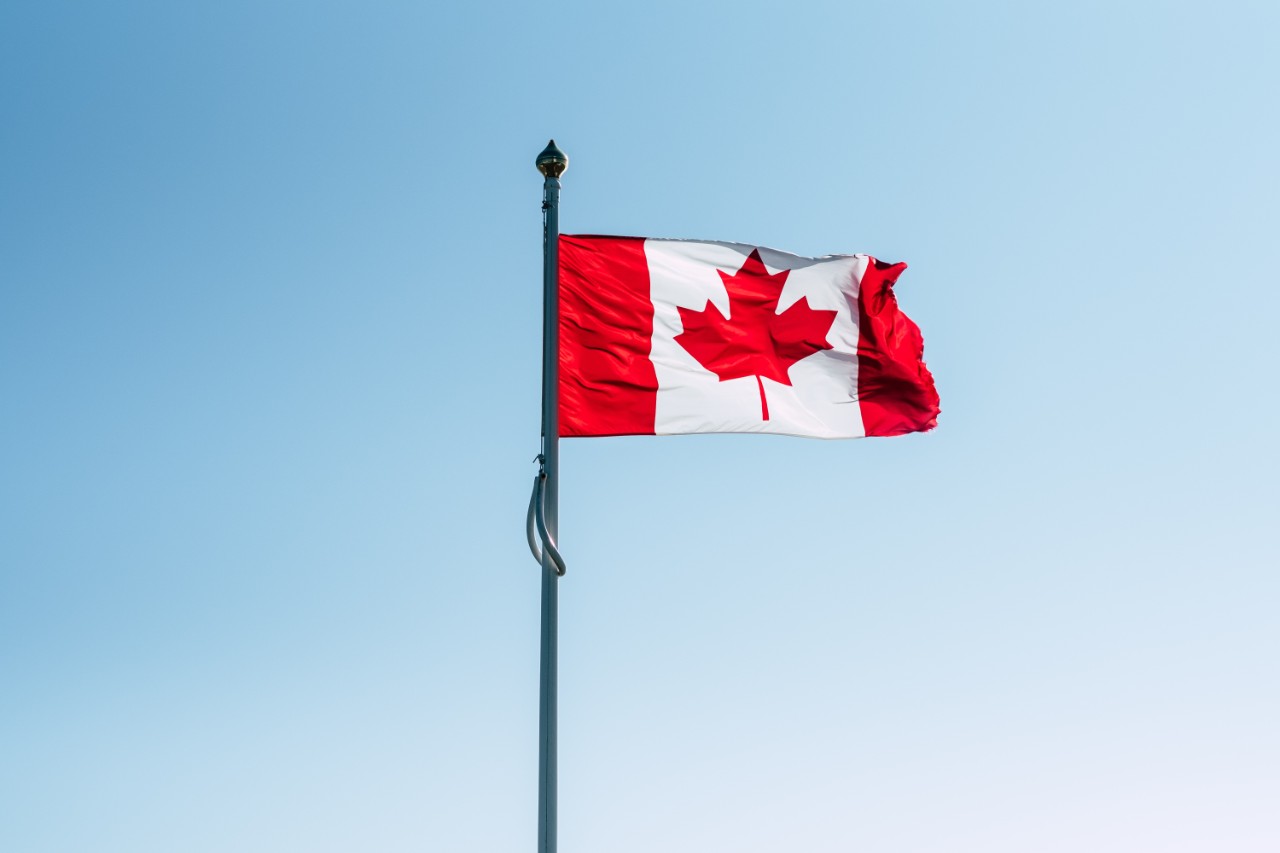 UC online program promotes international pharmacy leaders
Graduate-level, entirely online coursework creates grads with the skills to advance their own careers as well as their profession
In April 2018, Zack Dumont traveled from his home of Regina, Canada, to the University of Cincinnati's Uptown Campus. He was here to attend his graduation ceremony from the James L. Winkle College of Pharmacy's online pharmacy leadership graduate program.  Dumont had just completed this highly specialized, but completely online, master's degree; and both he and the program's director, Jenelle Sobotka, expressed excitement over the potential for Dumont's career trajectory.
"I am excited to watch how these and future graduates of the program will apply the leadership and management skills gained in advancing their own careers as well as the profession," Sobotka said at graduation.
She didn't have to wait long.  
In the time since, not only has Dumont received a promotion — from a project lead to manager of clinical pharmacy services for the Saskatchewan Health Authority — he has been elected president-elect of the Canadian Society of Hospital Pharmacists.
UC students' accomplishments reinforce the importance of pursuing academic excellence, one of the primary goals of Next Lives Here, UC's strategic direction.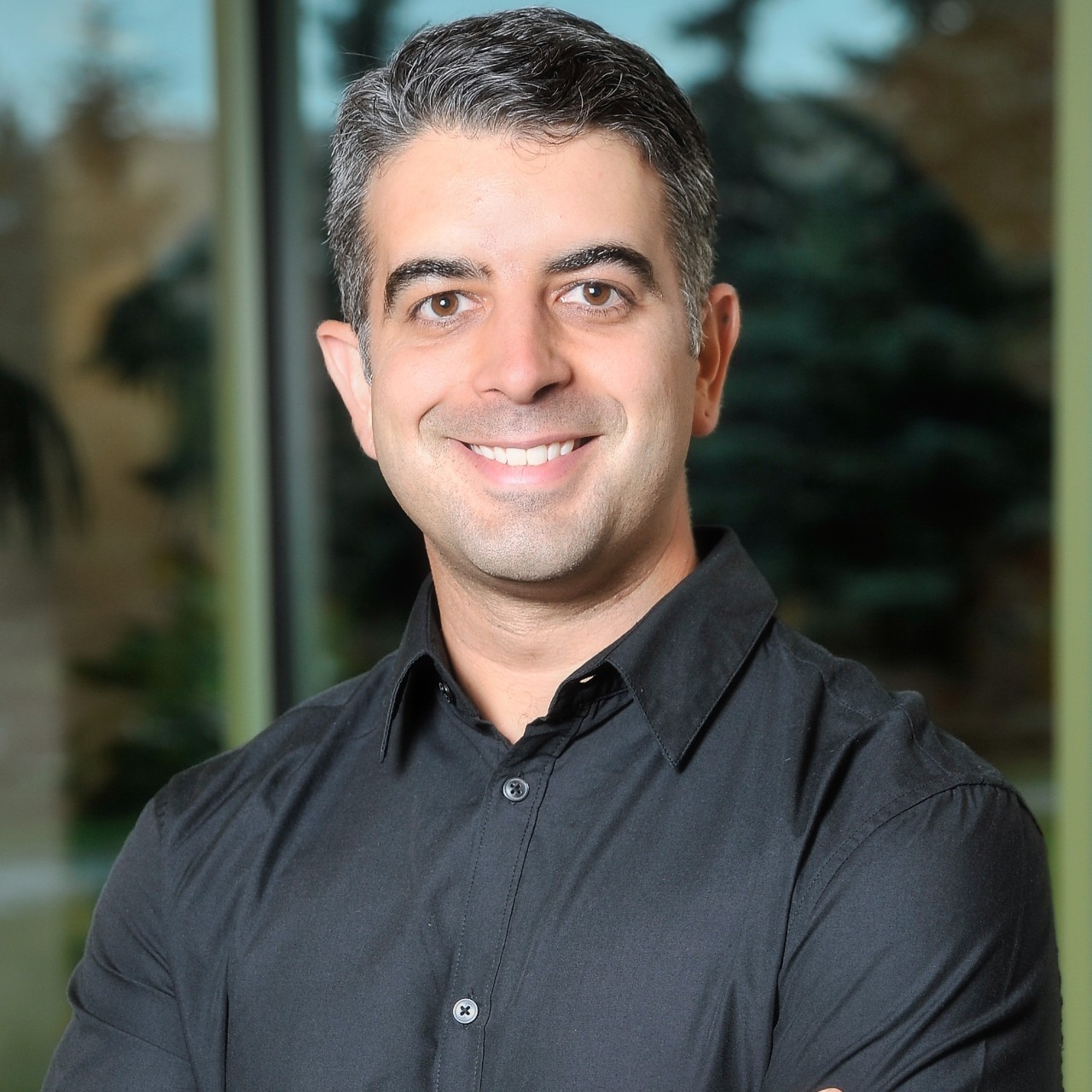 "The leadership program taught me many things, including how to see the abundance of support you can gain from a team, looking at things from a systems perspective and, most importantly, to feel comfortable in not having all the answers yet at the same time [having] the confidence that I can go out and find them."
In his achievements, "Zack models the dual mission of UC's graduate program in pharmacy leadership — to build leaders that advance pharmacy in their practice and engage in leadership for pharmacy's professional organizations," says Sobotka, who helped launch the degree program in 2016. 
UC's Winkle College is one of the first pharmacy schools in the country to design a completely online graduate degree and certificate program in pharmacy leadership for candidates who already hold a professional pharmacy degree. The college partners with UC's Carl H. Lindner College of Business and its College of Allied Health Sciences to incorporate courses from their Master of Business Administration and Master of Health Administration and Master of Health Informatics programs into the curriculum. Pharmacy-specific courses and capstone projects are also incorporated to ensure that the program is truly pharmacist-centric.
Students can complete this program from anywhere in the world, and the courses are targeted toward working pharmacists. Upon completion, graduates are prepared to serve as leaders in the community and advance the profession of pharmacy pulling from a wide breadth of pharmacy leadership experience.
Dumont was among the first cohort of three graduates in 2018. The program now has 20 students enrolled.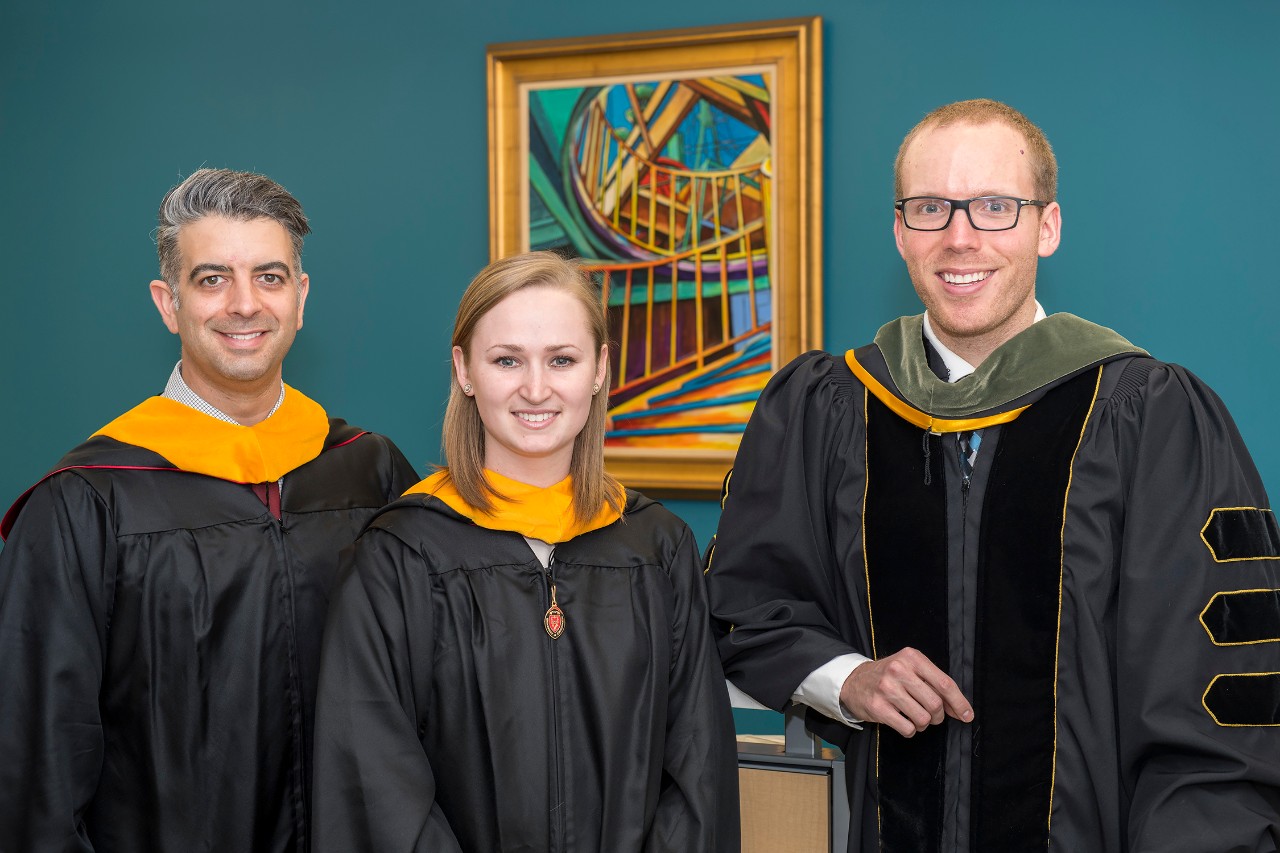 The online pharmacy leadership program was established to address a gap in the profession. For the past 25 years, Sobotka says, there has been an emphasis on direct patient care training, "which is still the heart of our profession. But we now need pharmacists with leadership skills critical to expanding our patient care roles and ensure these pharmacist services are recognized and valued in health care."
While other programs in pharmacy administration already exist in the country, they require in-person attendance and are typically combined with a residency program, says Neil MacKinnon, dean of UC's pharmacy college. 
"Zack's a perfect example of what we are striving for with this program: to help pharmacists take the next step in their leadership journey," says MacKinnon.
Next Lives Here, the University of Cincinnati's strategic direction, defines our moment and our momentum. More nimble and more robust than a plan, Next Lives Here announces our vision to the world — to lead urban public universities into a new era of innovation, impact and inclusion.
1
Clean Earth Rovers cofounders named to Forbes 30 Under 30 list
November 30, 2023
A pair of graduates of the University of Cincinnati's Venture Lab program were recognized as being among the top entrepreneurs in North America as part of the 2024 Forbes 30 Under 30 list. Clean Earth Rovers cofounders Michael Arens and David Constantine were named to the 13th annual Forbes 30 Under 30 list in the energy category.
2
UC's Center for Entrepreneurship tailors big solutions for small...
November 21, 2023
At the epicenter of the UC Entrepreneurial Ecosystem hub is the Small Business Institute (SBI) program, nestled within UC's Carl H. Lindner College of Business (LCoB). As a founding member of the SBI and the Small Business Institute Directors' Association, UC helps bridge the gap between aspiring entrepreneurs and businesses eager to boost their success.
Debug
Query for this