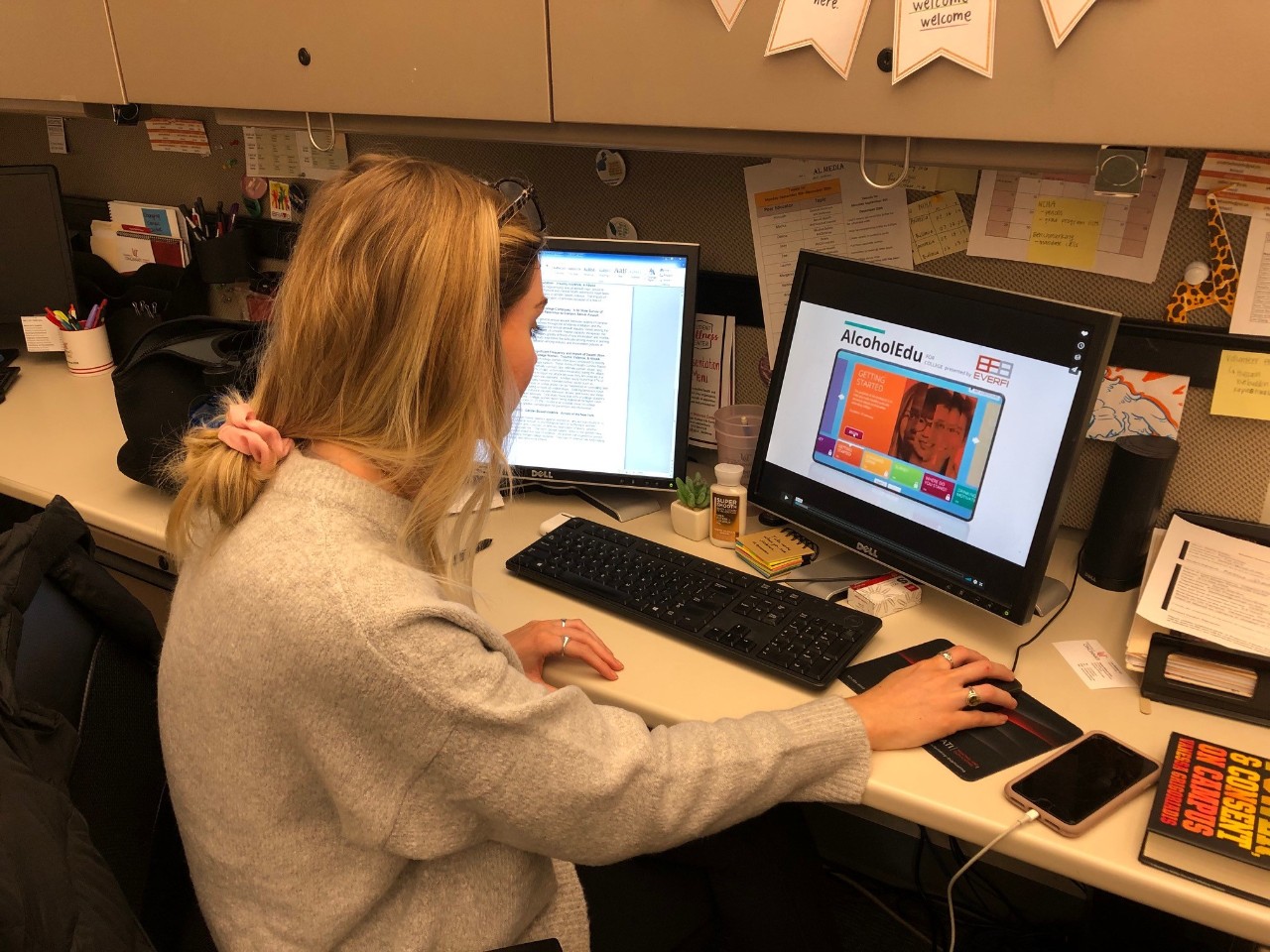 Higher retention rates among students who complete prevention training
Alcohol and sexual assault prevention training positively impacts student retention
In an effort to ensure the health and safety of students at the University of Cincinnati, incoming students are expected to complete two online trainings: AlcoholEdu and Sexual Assault Prevention. For the past six years, new students (undergraduate, graduate, and transfer) have been encouraged to complete online prevention trainings.
Recently, the Student Wellness Center and the Division of Student Affairs worked with Institutional Research to explore retention rates of students who complete the trainings compared to those who do not complete the trainings. The results show that for AlcoholEdu, full-time undergraduate students who completed the training in Fall 2017 were more likely to be retained into Fall 2018. Across all three UC campuses, the retention rate differences were statistically significant at 0.01.
Completion rates for Fall 2019 also increased substantially compared to previous semesters. As of September 24, completion rates for all campuses and student status (graduate and undergraduate) increased by at least 10%. "This is really exciting news as it means that more of our students are getting the information they need to stay safe and reduce their risk for negative health outcomes," reports Brandy Reeves, director of the Student Wellness Center. She added, "we are hoping to continue to see completion increases each semester."
Students who are starting in Spring semester 2020 will be notified of the training this month. If you work with incoming students, encourage them to check their email and to complete the online trainings prior to arrival at UC.
1
Widespread naloxone distribution not enough to impact overdose...
September 28, 2023
The highest ever number of opioid-related overdose deaths in the United States was recorded in 2020 at 68,630, a 68% increase in just two years. Naloxone is a medicine that can rapidly reverse an opioid overdose, but a new study out of the University of Cincinnati finds that widespread community distribution of naloxone through a take-home naloxone program did not significantly impact the median monthly opioid overdose rates.
Debug
Query for this