UC Blue Ash alum named one of Forbes 30 Under 30
Ryan Thomas is already gaining notoriety for his work in virtual and augmented reality
Ryan Thomas is a graduate of the University of Cincinnati Blue Ash College who followed his passion, co-founded a groundbreaking company and was recently named to the prestigious Forbes 30 under 30 list.
Thomas graduated from the electronic media program at UC Blue Ash in 2015 and partnered with Austin Mace to found Subvrsive, a company that produces virtual reality (VR), augmented reality (AR) and other content for major brands, including Procter & Gamble, Ford and Walmart. Thomas and Mace are included in the Forbes 30 Under 30 Reshaping Marketing and Advertising 2020.
Subvrsive is based in Austin, Texas, and has doubled revenue each of the past four years. The Forbes recognition notes that, along with financial success, Subvrsive received an Emmy nomination for its work for Showtime, capturing the first professional boxing match released in its entirety in 360-degree video.
Thomas attributes the success of the company to timing — he and Mace started Subvrsive just as 360/VR video was becoming more viable –—and their ability to adapt. "We're not just a VR shop, but an emerging technology shop. We are always diving into the latest technologies and finding ways to drive results for our clients."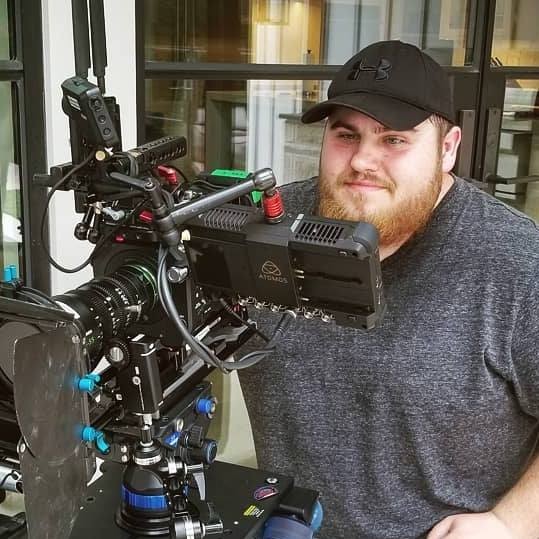 He also attributes his personal success to the education he received at UC Blue Ash. "I was lucky to have wonderful professors during my time at UCBA," said Thomas. "I'm sure I did not give them enough credit then, but looking back on my time there, I can see what an impact many of them had on me and my professional growth."
Thomas' professors could clearly see that he had potential. Bill Boyle is an electronic media professor at UC Blue Ash who worked closely with Thomas. "He was one of those students who was constantly pushing the envelope and seeing how far he could take the quality of his work," said Boyle. "It was fantastic to have someone in the classroom who was so motivated to learn and eager to try out the latest production techniques."
Thomas is excited about the future for Subvrsive as the company now offers a healthy mix of VR video, interactive, game engine rendered VR, and augmented reality.
As for being selected to the Forbes 30 Under 30, he says he was humbled and grateful when he received the news. "The last five years have been a whirlwind. I am so thankful for the places we've been and the people we've been able to work with."
About UC Blue Ash College
UC Blue Ash College is a regional college within the University of Cincinnati. It offers one of the best values in higher education with access to a nationally recognized UC education in more than 50 degree and certificate programs, as well as tuition that is about half of most colleges and universities. The college is located on a scenic 135-acre wooded campus in the heart of Blue Ash, Ohio. To learn more, call 513-745-5600, visit us online, like us on Facebook or follow us on Twitter and Instagram.