New business officer selected for UC Blue Ash
Diane White brings a wealth of experience to the role, including 15 years with UC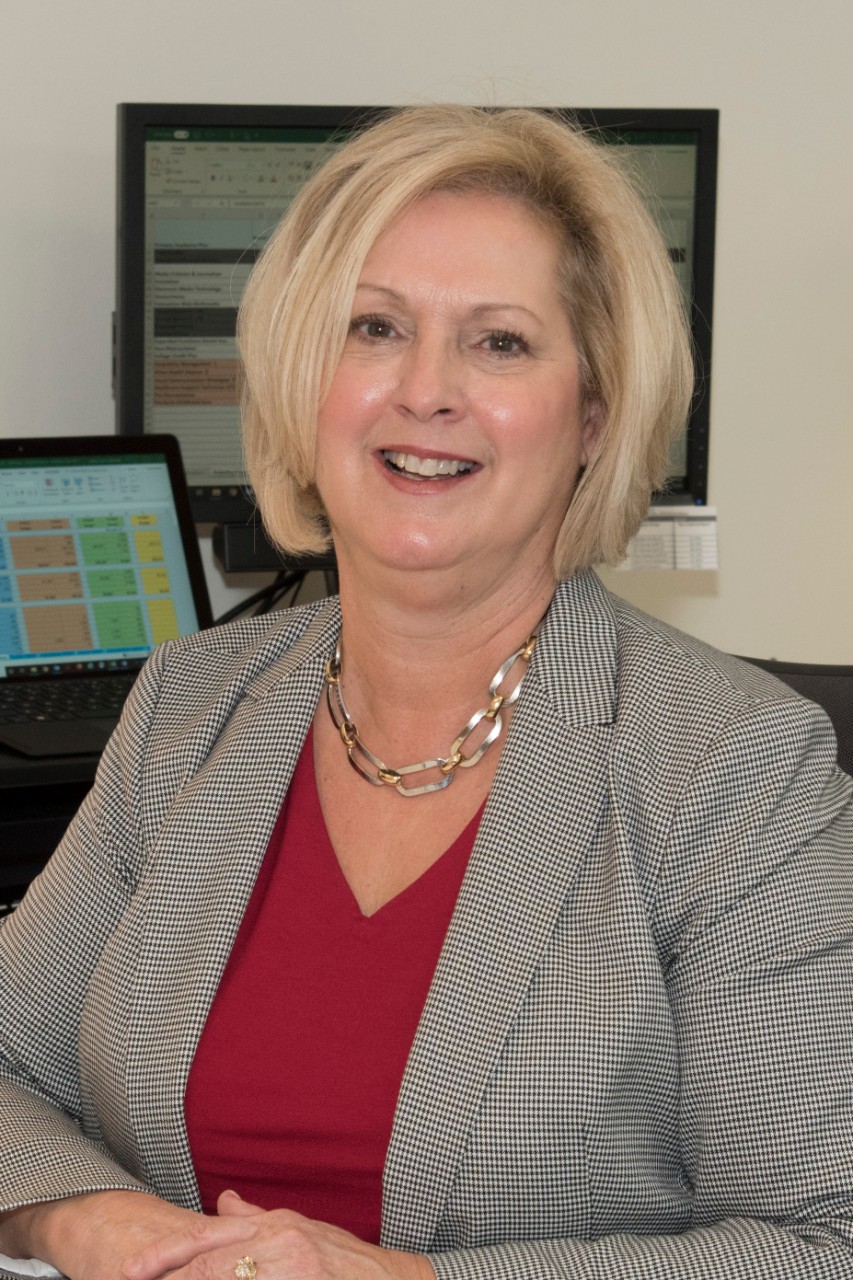 Diane White is the new business officer for the University of Cincinnati Blue Ash College.
White brings more than 20 years of experience to her new position, including her work in a variety of roles related to budget and financing at UC. For the past decade she served successfully as business officer for UC's College Conservatory of Music.
White is a certified public accountant who graduated with honors from UC while earning a bachelor's degree in business administration. She is also an alum of UC Blue Ash; she attended the college before transitioning to the Lindner College of Business.
"I am particularly excited to welcome Diane back to our college," said Robin Lightner, UC Blue Ash dean. "She has successfully collaborated across the university on a number of projects, and her contributions and leadership are well-respected."
As business officer at UC Blue Ash, White will oversee all financial operations for the college. This includes budget planning and forecasting, as well as establishing long-range financial objectives.
About UC Blue Ash College
UC Blue Ash College is a regional college within the University of Cincinnati. It offers one of the best values in higher education with access to a nationally recognized UC education in more than 50 degree and certificate programs, as well as tuition that is about half of most colleges and universities. The college is located on a scenic 135-acre wooded campus in the heart of Blue Ash, Ohio. To learn more, call 513-745-5600, visit us online, like us on Facebook or follow us on Twitter and Instagram.
1
WVXU to re-broadcast CCM Radio Theatre plays on Tuesday, Dec. 27
December 6, 2022
Cincinnati Public Radio and the University of Cincinnati College-Conservatory of Music (CCM) have named UC alumnus Cedric Rose winner of the inaugural CCM Radio Theatre playwright competition. The top three winners will receive a cash prize for their work and have their play produced by CCM for broadcast on 91.7 WVXU-FM in spring 2022.
2
Forbes: Parents of color more hesitant to choose medication to...
December 6, 2022
Forbes highlighted research from the University of Cincinnati's Jeffrey Mills and Jeffrey Strawn examining factors behind the decision to begin or decline medication treatment for childhood anxiety disorders after cognitive behavioral therapy did not lead to improvement.
3
How to spot a fake
December 6, 2022
University of Cincinnati chemists, geologists and art historians are collaborating to help area art museums answer questions about masterpieces and detect fakes — and teaching students about their methods.
Debug
Query for this