Electrical engineer finds inspiration in neuroscience for improving AI
UC researcher awarded NSF grant to make advanced AI available on a smaller scale
The capabilities of Artificial Intelligence are expanding at a rapid rate. AI is used in Apple's Face ID on iPhone, Amazon's Alexa assistant, self-driving cars and banking apps that remotely deposit checks, to name just a few. However, AI is still far from matching the learning capabilities of people.
To improve AI, University of Cincinnati researcher Rashmi Jha is exploring human neuroscience.
Advanced AI algorithms are data hogs – they require a ton of memory to function and "learn." To truly harness and enhance the potential of AI, the technology requires extremely fast memory devices that can store a massive amount of data beyond what currently exists. 
Jha, an associate professor in the Department of Electrical Engineering and Computer Science in UC's College of Engineering and Applied Science, is working to create processing devices that can handle AI's needs by taking inspiration from the connections made in the human brain, a research field called neuromorphic computing. Jha and her research team  are working on a neuromorphic data processor that is made to mimic the neural synaptic connections our brains make to rapidly filter what we see and hear. 
The goal is to create an artificial synaptic device that dramatically speeds up the process of AI machine learning while doing so on a device that is much smaller and requires less power than the hardware most AI systems currently rely on. Such a small-scale device could enable machine learning within your smartphone or on a health sensor, for example. 
The work of Jha and her team of researchers demonstrates innovation and UC's commitment to research as described in its strategic direction Next Lives Here.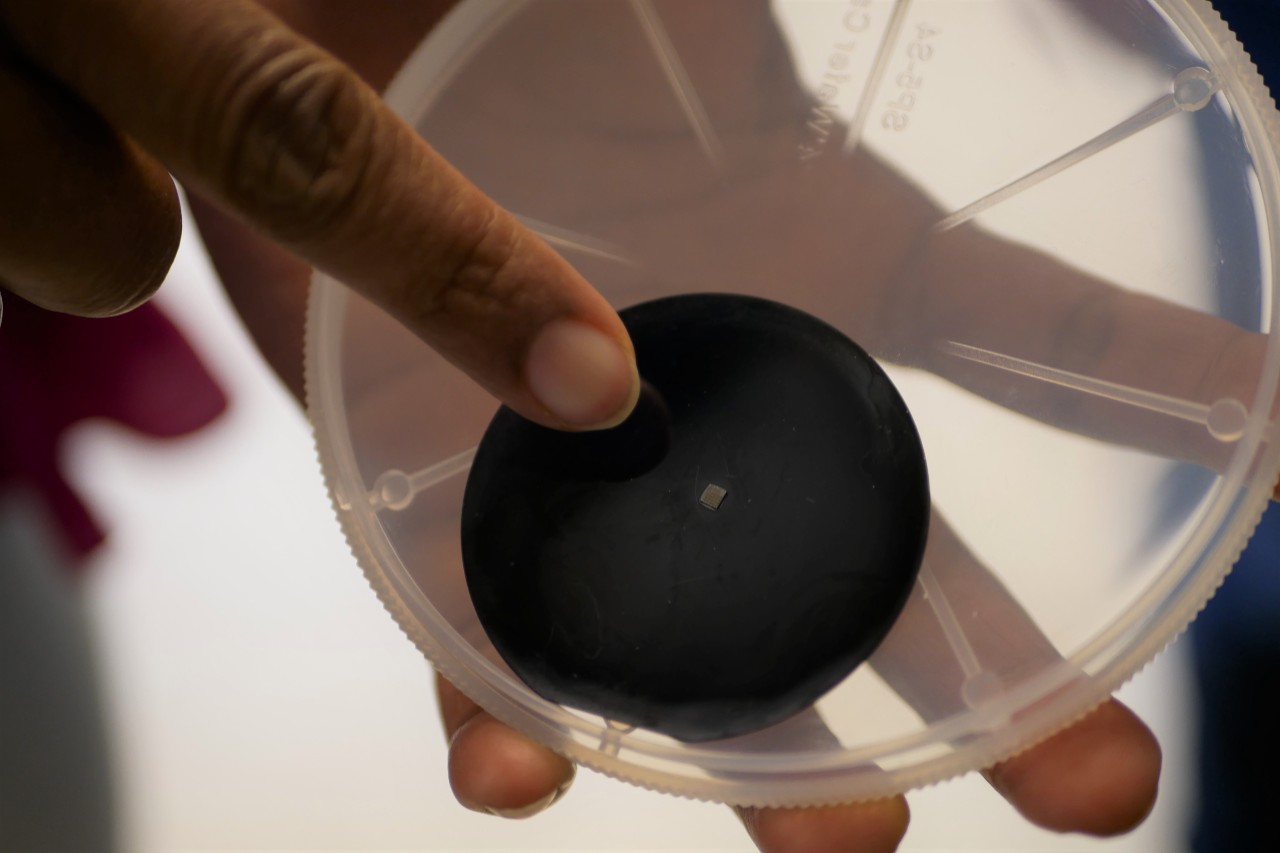 In addition to creating hardware for AI, Jha and her team are studying ways to create novel real-time learning algorithms that are also based on how the human brain functions. This focus on mimicking the synapses and neurons of the human brain has led Jha to dive into the study of neuroscience to improve our understanding of brain function. 
"A lot of these sensors and things over time will become an integral part of our life and we don't want to be programming them all the time, we want them to be adaptable, which means they should learn from our behavior, choices we make or the type of things they experience along with us. They need to have their own 'brain' that can operate from a small lightweight battery. That is why the ability to do real-time learning at low power is extremely critical," Jha said.  
An example of potential use: If law enforcement is searching for a missing person with a drone that has a camera to take video in a crowd, currently, AI can be used offline once the video is collected to recognize someone in the footage. A low-power neuromorphic processor could enable the drone itself to conduct real-time image recognition as it flies. 
Jha recently received a National Science Foundation grant to support this research. Another component of her work, which Jha is very passionate about, involves educational outreach to spur the interest of underrepresented groups in STEM fields. Jha and her team are working with Tonkia Bridges, a technology teacher and the executive director of a group for K-12 students called NERDS, Nurturing Educational Readiness and Development from the Start. NERDS seeks to engage young students in the Cincinnati area through after-school clubs. For the science-based clubs, Jha's lab created easy-to-understand video  modules and hands-on activities that serve as an introduction to neuromorphic computing. 
"We created the modules to start nurturing kids' interest in STEM early on, particularly something that is more futuristic," Jha said. "This is a pilot program for us, we intend to partner with more elementary and middle schools, specifically for after-care or summer camps, beyond the standard robotics club."