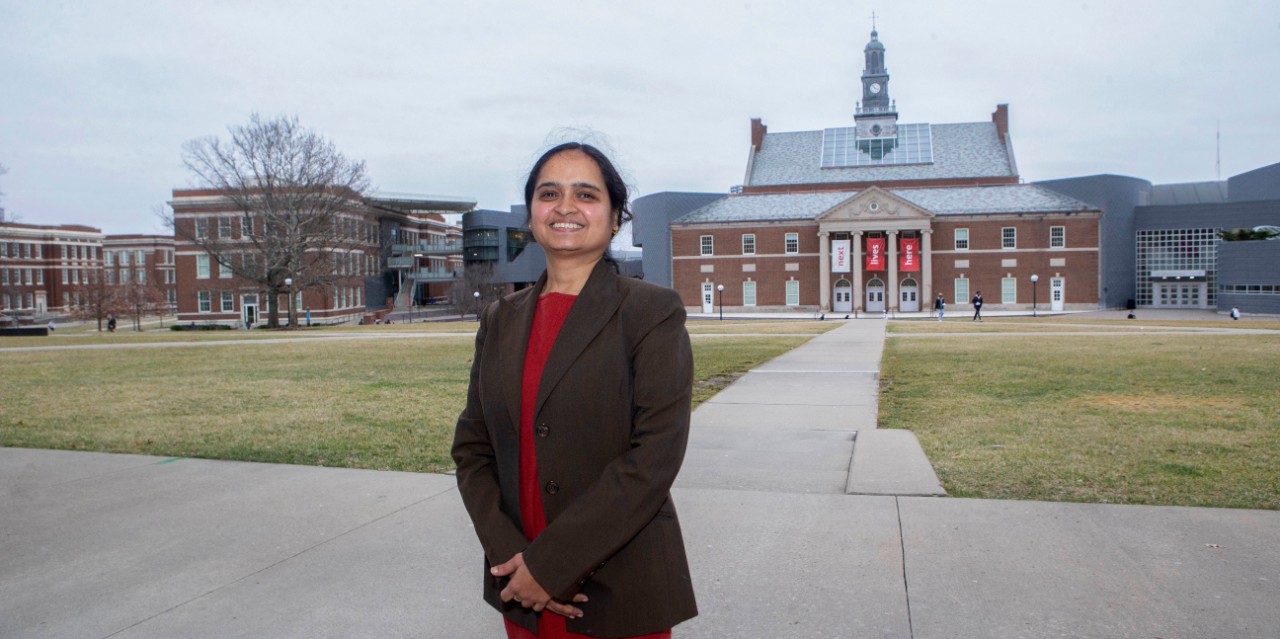 From the slums of India to prestigious fellowships
UC faculty member rises above the oppression of the Indian caste system through education
Imagine living in a world where you were judged for your lineage instead of your meritorious achievements — a system of oppression based on the sheer accident of birth into a specific community.
This occurs in the country of India, a society of 1.3 billion people, where approximately 200 million people, or 16%, are Dalit, inherently disadvantaged because of a social and economic stratification of India's caste system.  
Imagine then the delight of University of Cincinnati faculty member Shailaja Paik when she, an Indian Dalit, the lowest caste in India's social hierarchy, received notice in January 2020 that she had been awarded the Frederick Burkhardt Residential Fellowship, administered by the American Council of Learned Societies (ACLS) which enables the UC professor to pursue her research and writing at one of 13 participating institutes or libraries. In March she also received notice she was awarded a Stanford Humanities Center Fellowship. The ACLS fellowship is one of only ten awarded, and the Stanford fellowship is one of only ten awarded for applicants outside the university. Paik will pursue the Stanford fellowship at Stanford University, California, in 2020-21, followed by the ACLS fellowship in 2022-23 at the National Humanities Center, in Durham, North Carolina. Both fellowships are unique resources that advance significant humanistic study and both will allow Paik to continue her studies on Dalits in India.
"I try to fight against all sorts of discrimination and inhumane treatment through my research and academic activism," says Paik, an associate professor in the UC College of Arts and Sciences' history department and an affiliate faculty member in Women's, Gender, and Sexuality Studies as well as Asian Studies. Paik joined UC in 2010, teaches classes on South Asian history, society, culture and politics.
Her role in academia, however, seems impossible to some, she says, because "to be born Dalit is to be born into a caste system that sanctions Dalits as impure, polluted or 'Untouchables.' " Historically, even the shadow of Dalits, she says, was deemed to be polluting by the larger society and dominant castes did not allow Dalits access to knowledge or any form of learning. Still, she worked her way through the discrimination, with grit, determination and hard work from the very bottom to the top, where she says: "Dalits look up to me as a role model, an exemplar."  
Her first book, "Dalit Women's Education in Modern India: Double Discrimination" (Routledge 2014), explored the challenges Dalit women faced in seeking formal secular education in 20th century India — navigating not only hierarchies of caste and class, but routine gender-based discrimination that limited their access to formal education. She cites the vision of B.R. Ambedkar, a renowned social revolutionary and scholar who campaigned for better treatment of Dalits, as inspiration for her work.
Paik is a shining example of the inclusive excellence initiative outlined in the university's strategic direction, Next Lives Here.
Paik knows this discrimination intimately, having grown up, with her parents and 3 siblings, in a tenament in the Yerawada slums, squatters in Pune, India. Although Paik's father eventually gained a bachelor's degree in agricultural sciences, he was the sole provider, and limited funds and scarce housing, she says, forced them to live in the slum. As a child she attended a small local school, a privilege afforded only by the determination of her father, Deoram F. Paik, to seek an education for his children and a protective mother, Sarita Paik, who insisted the children stay close to or inside the home to avoid the dangers of their slum environment.  
My grandmother and I were given designated teacups, different from the hosts, out of which to sip our beverage. We also sat on the mud floor of the porch while the upper-caste lady sat in a chair while conversing with my grandmother.
Shailaja Paik, UC associate professor of history
"We didn't have regular water or a private toilet and, yes, I grew up with garbage and dirt around me, pigs roaming the alleys. But people do try to keep their areas clean and their homes and utensils are sparkling clean," Paik says, recalling how she would carry large vessels of water, for bathing, cleaning and cooking, on her head from the city public water tap. In her village, she and her communities stood at a distinct distance so as not to pollute the water vessels and utensils of upper castes. Once, when visiting an upper-caste family, Paik remembers, "My grandmother and I were given designated teacups, different from the hosts, out of which to sip our beverage. We also sat on the mud floor of the porch while the upper-caste lady sat in a chair while conversing with my grandmother." This is the manner in which caste status and distinction is maintained and consolidated in everyday life, she says.  
Despite growing up in this environment of overt and covert discrimination, Paik secured a junior research fellowship at the Savitribai Phule Pune University in 1996, where she excelled, earning both  bachelor's and master's degrees in history, with the intent of becoming a top-level bureaucrat in the Indian Administrative Service. A few years before Paik finished her bachelor's, the family moved to the periphery of the slums, but the death of her father changed her trajectory. In order to help support the family, she would instead travel to the nearby city of Mumbai to work as a college lecturer, giving up her dreams of a career as a civil servant.
Life was slightly better in the city. Although she rarely faced overt caste discrimination in the cosmopolitan cities of Pune and Mumbai, "The sword of caste was always hanging," she said, as well as the stressful moments about the discrimination it might entail. Sometimes some upper castes mocked her Dalit background. Some would be baffled that she indeed received fellowships for research and consistently ask her how she did it.
It was during this time that Paik became interested in research. With a fellowship from the Indian Council of Social Science Research, she began in 2000 documenting the history of Dalits, specifically Dalit women. It was a prestigious Ford Foundation Fellowship in 2003, she says, that "changed life forever" — granting her the opportunity to go to the United Kingdom to pursue a doctoral degree. "I'd never stepped foot outside my state or the two cities I'd lived in, but that's how I got out of the country. It allowed me to really explore my potential and shape my future." 
In the U.K., Paik threw herself into her research on the emerging field of Dalit studies, making it her passion to understand and tell stories that represent millions of Dalits and others underrepresented by India's caste system.
While working on her doctorate, Paik earned a visiting fellowship from Emory University, Atlanta, Georgia, in 2006 and looked to an academic career in the United States. After graduating in 2007 from the University of Warwick, U.K., the next big step was to move to the U.S., where she would earn a postdoctoral fellowship at Yale University and academic appointments at Union College, New York.
"Most importantly, my research helped me establish deep connections with my own Dalit community and real people who shaped history and politics. The women and men I interacted with were very proud that I was studying our Dalit lives. They were being recorded as historical actors for the first time and this was an exciting moment for all of us."   
Four years after her arrival at UC, Paik saw her first book published in 2014. It was the culmination of 14 years of research supported by grants and fellowships. Along with the book, Paik published several book chapters and articles in prestigious journals. She has critically reviewed works on caste, gender and the Dalit question making significant contributions to Dalit and India studies, South Asia, women's, gender and sexuality studies.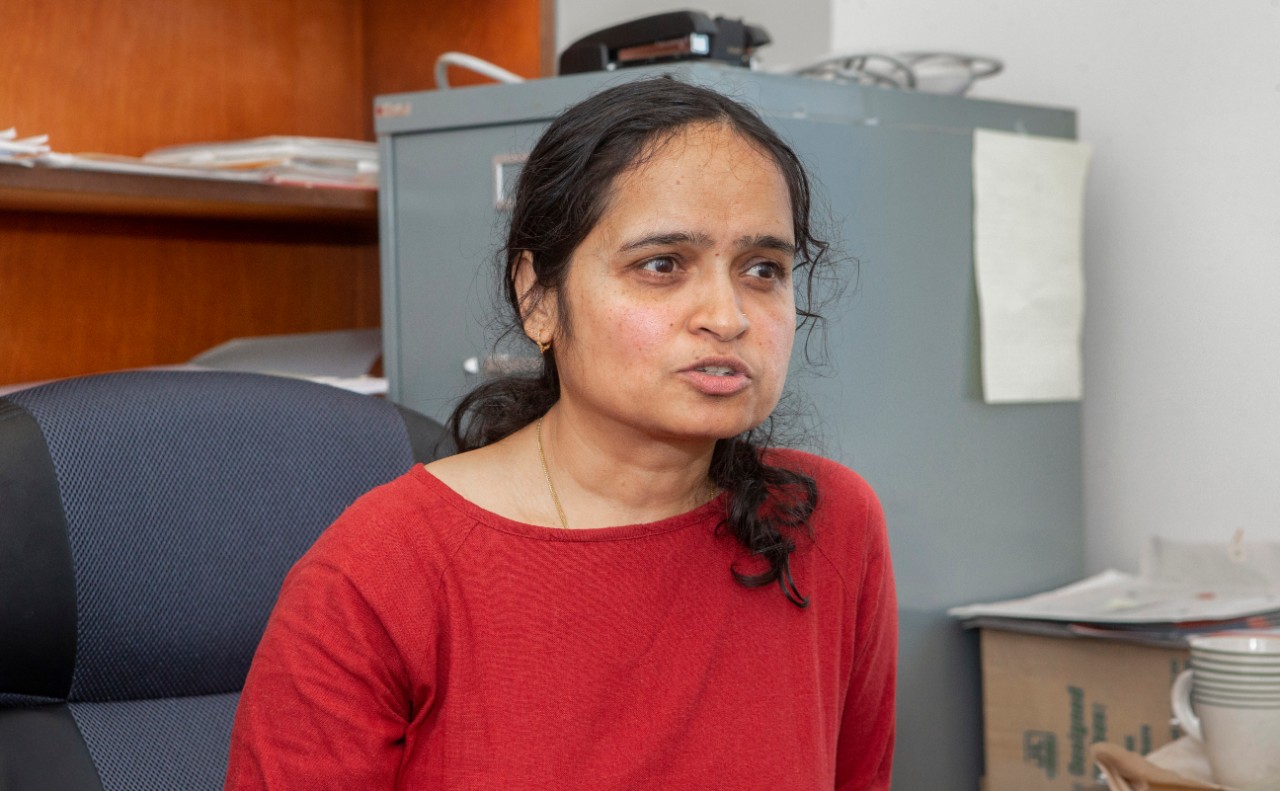 "Receiving the fellowship is a true reflection of Dr. Paik's ambitious scholarly work and her personal determination," says Kristi Nelson, UC's executive vice president for academic affairs and provost, adding that as a newly tenured faculty member, the academic residence at Harvard's Radcliffe Institute will provide "interdisciplinary engagement, expand her intellectual network and assist in the diversification of our educational ecosystem. This is a tremendous opportunity."
For Paik, the stigmatism of being Dalit continues to haunt her even as she lives in the U.S. "Although rarely, there have been times in my academic career I have come across situations where an Indian-origin academic [person] marks me as Dalit and practiced some form of discrimination. Some refused to eat food alongside me at the same table."
"It is still very difficult for some people to see a woman from the Dalit community become a professor at a U.S. university, but it is possible to go from the slums to Stanford." 
Moreover, she says, caste inequality is accentuated when she faces racism and gender discrimination as a female faculty member of ­color. And yet, "The U.S. and UC have provided me immense opportunities and resources to emerge as a reputed international scholar. I want to thank my friends, mentors, advisors and colleagues from a range of castes, races and genders who have participated in my long journey. The fight for justice continues!"
Featured image at top: UC faculty member Shailaja Paik stands on McMicken Commons on campus. Joesph Fuqua II/UC Creative Services
Next Lives Here
More than simply a metric, inclusion is the driving force behind the University of Cincinnati's strategic direction, Next Lives Here. By activating inclusion, the university amplifies its impact. Be a part of an institution that values inclusion, and apply today.
1
Drugs.com: Lowering blood pressure after clot removal may not be...
September 22, 2023
Drugs.com and HealthDay highlighted University of Cincinnati research recently published in JAMA that found using blood pressure medications to lower the top number of blood pressure readings (systolic blood pressure) may not be safe or effective among people who have an acute ischemic stroke and undergo a successful mechanical clot removal.
2
Know Stroke Podcast: UC expert discusses past, present and...
September 21, 2023
The University of Cincinnati's Joseph Broderick, MD, recently joined the Know Stroke Podcast to discuss the current state of stroke research, including the FASTEST trial he is leading to test a potential treatment for strokes caused by ruptured blood vessels in the brain.
Debug
Query for this