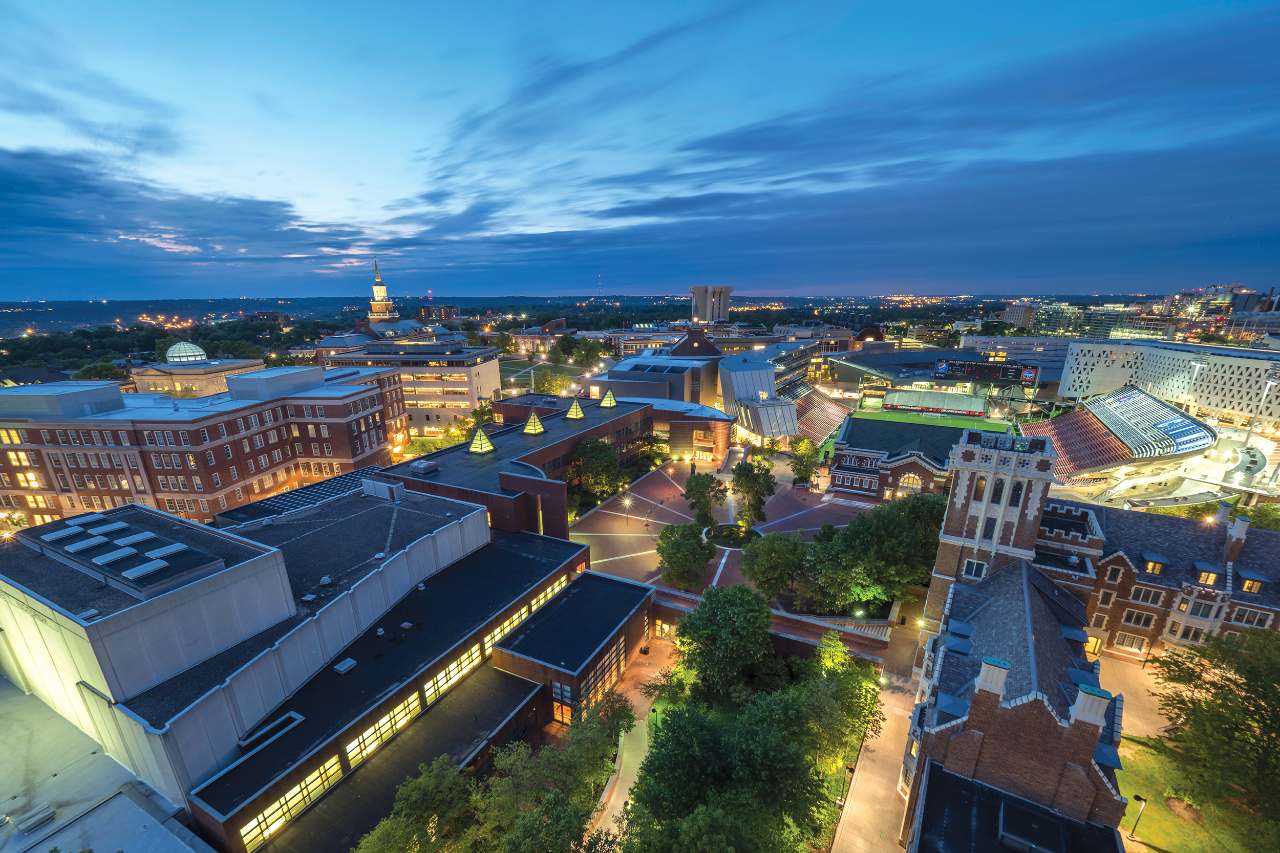 Set for success: CCM Opera and Voice programs train tomorrow's stars
Alumnus Joseph Lattanzi is gaining national attention for his "undeniable star potential."
Opera singer Joseph Lattanzi's (MM Voice, 2015; AD Opera, 2015) career is taking off with performances for opera companies across the country. Just one year after graduating from CCM, Lattanzi found himself in the national spotlight for his work as Hawkins Fuller in the provocative opera Fellow Travelers. 
Developed in CCM and Cincinnati Opera's collaborative Opera Fusion: New Works initiative, Fellow Travelers premiered at the Cincinnati Opera in 2016. Fellow Travelers earned glowing reviews during performances in Cincinnati, at the Lyric Opera in Chicago and the Prototype Festival in New York. Many media outlets singled out Lattanzi's performance. 

The New York Times wrote, "Joseph Lattanzi was splendid as Hawk, his buttery baritone luxuriant and robust." Opera News described him as a "confident, handsome presence, and a resonant baritone suggesting wells of feeling that the character might prefer to leave untapped." The Chicago Tribune added: "The robust baritone Joseph Lattanzi delivered a compelling, multilayered portrait of Fuller."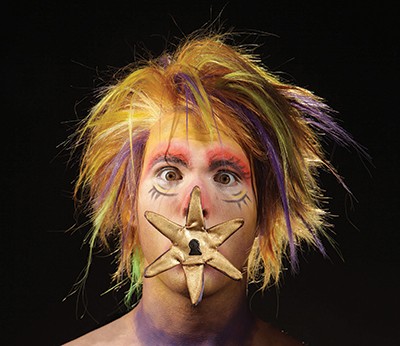 Gifted opera singers wait their entire career for reviews like this, but Lattanzi began earning this praise as a recent CCM graduate. Local audiences might remember him as Papageno in CCM's 2013 production of The Magic Flute.
"CCM was my first audition for grad school and once I got in, I cancelled all my other auditions – at Juilliard and everywhere else," Lattanzi says. "I knew I wanted to have the best teacher I could have for the rest of my academic career, so I did research, asked around and ended up with the name of Bill McGraw. I really wanted to come here to study specifically with him. I also knew that CCM was a great school and the facilities were beautiful."
Lattanzi completed two degree programs at CCM. He came for one year to earn a Master of Music in Voice, and then went to the Seattle Opera Young Artist program for one year. He returned to finish his degree at CCM, then went on to earn an Artist Diploma in Opera. 
When I was finished, I felt ready and excited to take on the next step in my career. I knew that I was set up for success.
Joseph Lattanzi
"In that time I was also working professionally," Lattanzi says. "I still wanted this training. I saw the results I was getting in the professional world and I decided to apply for the two-year artist diploma degree to continue with my teacher and continue reaping the benefits of the CCM system. When I was finished, I felt ready and excited to take on the next step in my career. I knew that I was set up for success." 
A 2017 recipient of a top prize from the prestigious Sullivan Foundation, Lattanzi's upcoming performances include Dandini in Virginia Opera's La Cenerentola, and roles as cover artist in multiple Metropolitan Opera productions. He also reprises his role as Hawkins Fuller in Des Moines Metro Opera's Fellow Travelers.
The baritone's 2018-19 performances included a role in the Metropolitan Opera's production of Nico Muhly's Marnie, the central role of Lt. Auderbert in Kevin Puts' Silent Night with the Arizona Opera, a Jacksonville Symphony debut in the title role of Mozart's Don Giovanni, a concert celebrating the music of Leonard Bernstein with Atlanta Symphony, and a return to Cincinnati Opera as Count Almaviva in Mozart's Le Nozze di Figaro.
"A huge percentage of my professional life is directly attributable to being in school here, to the professional connections I made here with faculty members and the alumni network," he says. "CCM is huge in the opera world."
All of us at CCM are proud but not surprised by Joseph's success, and we are eager to see where his remarkable talent will take him in the years ahead.
CCM is known as the home of the "stars of tomorrow" for good reason. CCM-trained singers routinely advance to the final rounds of the Metropolitan Opera's National Council Auditions, which is widely considered to be the nation's most prestigious vocal competition. For over 60 years, this program has helped launch the careers of such well-known stars as Renée Fleming and Deborah Voigt. Soprano Elena Villalón (BM Voice, '19) was definitely in good company, then, when she was named a Grand Finals Winner in 2019 while still finishing her undergraduate degree at CCM!
Villalón was just the latest CCM student or alum to "win the Met," though. CCM's other recent Grand Finals Winners include Jessica Faselt (MM Voice, '16) in 2018, Amanda Woodbury (MM Voice, '12) and Yi Li (AD Opera, '13) in 2014 and Thomas Richards (MM Voice, '13) in 2013.
At least two CCM singers advanced to the Upper Midwest Regional Auditions in this year's Met National Council Auditions: artist diploma students Amber Monroe and Teresa Perrotta both won the district auditions in Minneapolis. The Metropolitan Opera National Council Auditions concluded with the Grand Finals Concert on March 1, 2020. Learn more at metopera.org.
More CCM singers recently won prizes in other prestigious national competitions. Jessica Faselt won a $10,000 award and Alisa Jordheim (DMA Voice, '15; MM Voice,' 10) won a $1,000 Encouragement award at the 2020 George London Foundation Awards Competition for young American and Canadian opera singers. Jasmine Habersham (AD Opera, 2015; MM Voice, 2013) won the silver medal in the 2020 American Traditions Vocal Competition. Edward Nelson (BM Voice, 2011; MM Voice, 2013) won first prize at the 2020 Glyndebourne Opera Cup. Perrotta also advanced to the finals of the 2020 Lotte Lenya Competition.
1
CCM Clarinet student wins position with Evansville Philharmonic...
January 31, 2023
The UC College-Conservatory of Music proudly shares the news that doctoral student Joseph Miller will join the ranks of the Evansville Philharmonic as a bass clarinetist. The Evansville Philharmonic is the largest arts institution in the Tri-State area, and performs for thousands of audience members each year.
3
UC College of Law lecture examines the constitutional...
Event: February 17, 2023 12:15 PM
Erwin Chemerinsky, dean of the University of California Berkeley School of Law, will be the keynote speaker at the inaugural Professor Ronna Greff Schneider Constitutional Issues in Education Law Speaker Series.
Debug
Query for this