CCM voice student advances to Lotte Lenya Competition finals
Teresa Perrotta will compete against 12 finalists for the top prize at this esteemed contest
UC's College-Conservatory of Music is delighted to announce that first-year artist diploma student Teresa Perrotta (MM Voice, '19) reached the finals of the Lotte Lenya Competition, one of the most prestigious vocal competitions for young artists.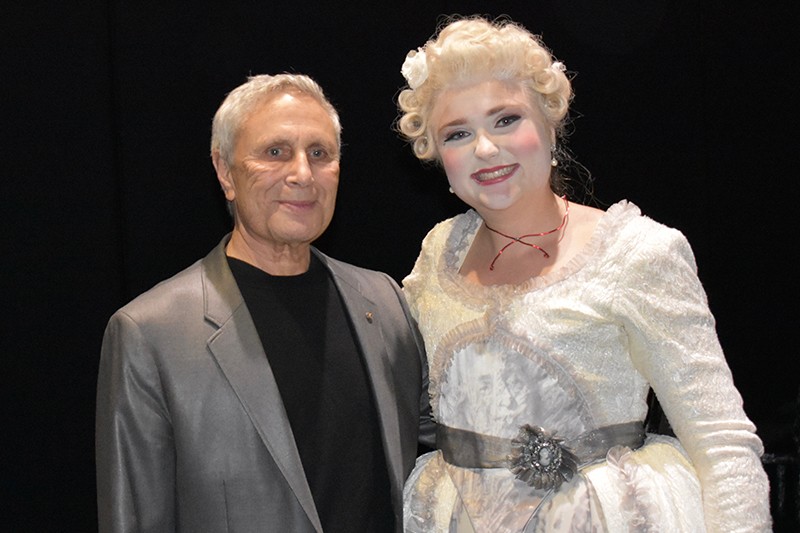 A rising soprano, Perrotta won the Seybold-Russell Award at CCM's 2019 Opera Scholarship Competition and advanced to the Upper Midwest Regional Auditions in this year's Metropolitan Opera National Council Auditions. In December 2019, she made her international debut as Marie Antoinette in the French premiere of John Corigliano's The Ghosts of Versailles at the Château de Versailles Royal Opera. She studies with CCM Voice Professor Gwendolyn Coleman.
Perrotta is one of 12 finalists in the 2020 Lotte Lenya Competition. These finalists were selected out of 282 applicants from 24 states after a preliminary video round and a semi-finals round in New York City. The finals were initially scheduled for May 2 at the Eastman School of Music, but the Kurt Weill Foundation, which holds the competition, is exploring other options in light of the current global health crisis.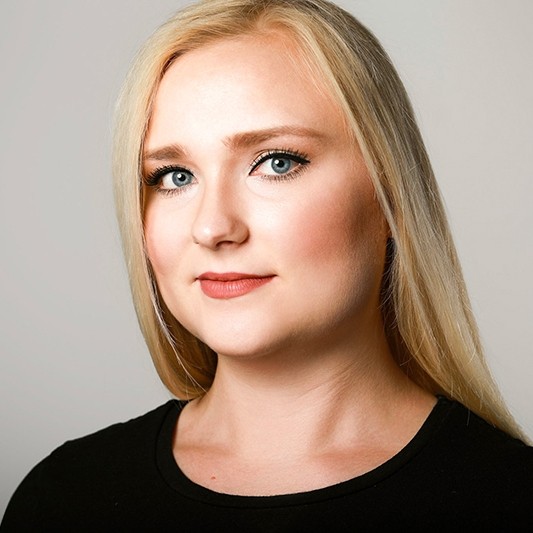 CCM is often well-represented at the Lotte Lenya Competition. In 2017, Paulina Villarreal (DMA Voice, '18; MM Voice, '15) won third prize, while Jasmin Habersham (AD Opera, '15; MM Voice, '13) and Lisa Marie Rogali (MM Voice, '18) each received prizes of $3000. Talya Lieberman (AD Opera, '16) took Third Prize in the 2016 installment of this prestigious international theatre singing contest, while Lauren Roesner (BFA Musical Theatre, '13) won Third Prize in 2013 and alumna Caitlin Mathes (AD Opera, '10, MM Voice, '09) won First Prize in 2011.
About the Lotte Lenya Competition
More than a vocal competition, the Lotte Lenya Competition recognizes talented young singer/actors who are dramatically and musically convincing in repertoire ranging from opera/operetta to contemporary Broadway scores, with a focus on the works of Kurt Weill. Since its inception in 1998, the Lotte Lenya Competition has grown into an internationally recognized leader in identifying and nurturing the next generation of "total-package performers" (Opera News) and rising stars in both the opera and musical theater worlds. The roster of prizewinners has likewise grown to over 100, many of whom have gone on to major performing careers. Visit kwf.org for more information about the Kurt Weill Foundation or the Lotte Lenya Competition.
Story by CCM Graduate Student Alexandra Doyle
Featured image at top: Teresa Perrotta as Vitellia in CCM's 2019 production of La Clemenza di Tito. Photo/Mark Lyons
1
UC celebrates Marian Spencer Scholars
September 22, 2023
The University of Cincinnati celebrated the legacy of UC alumna Marian Spencer by recognizing 20 students awarded her namesake scholarship during a Sept. 9 induction ceremony. The Marian Spencer Scholars are all high-achieving graduates of the Cincinnati Public School system.
2
Drugs.com: Lowering blood pressure after clot removal may not be...
September 22, 2023
Drugs.com and HealthDay highlighted University of Cincinnati research recently published in JAMA that found using blood pressure medications to lower the top number of blood pressure readings (systolic blood pressure) may not be safe or effective among people who have an acute ischemic stroke and undergo a successful mechanical clot removal.
3
UC and GE partner to introduce high schoolers to engineering
September 21, 2023
Rising 9th and 10th graders experienced a free, weeklong, immersive engineering camp at the University of Cincinnati as part of GE's Next Engineers program. Students completed hands-on engineering design challenges while being mentored by GE Aerospace volunteers, industry professionals and current College of Engineering and Applied Science (CEAS) students.
Debug
Query for this