Personal loss motivates UC engineer to create drones to save lives
AmbiFly drones aim to deliver emergency medical equipment before an ambulance arrives
Traffic is a nuisance to any traveler, but gridlock can turn deadly if it delays emergency vehicles from getting to their destinations quickly.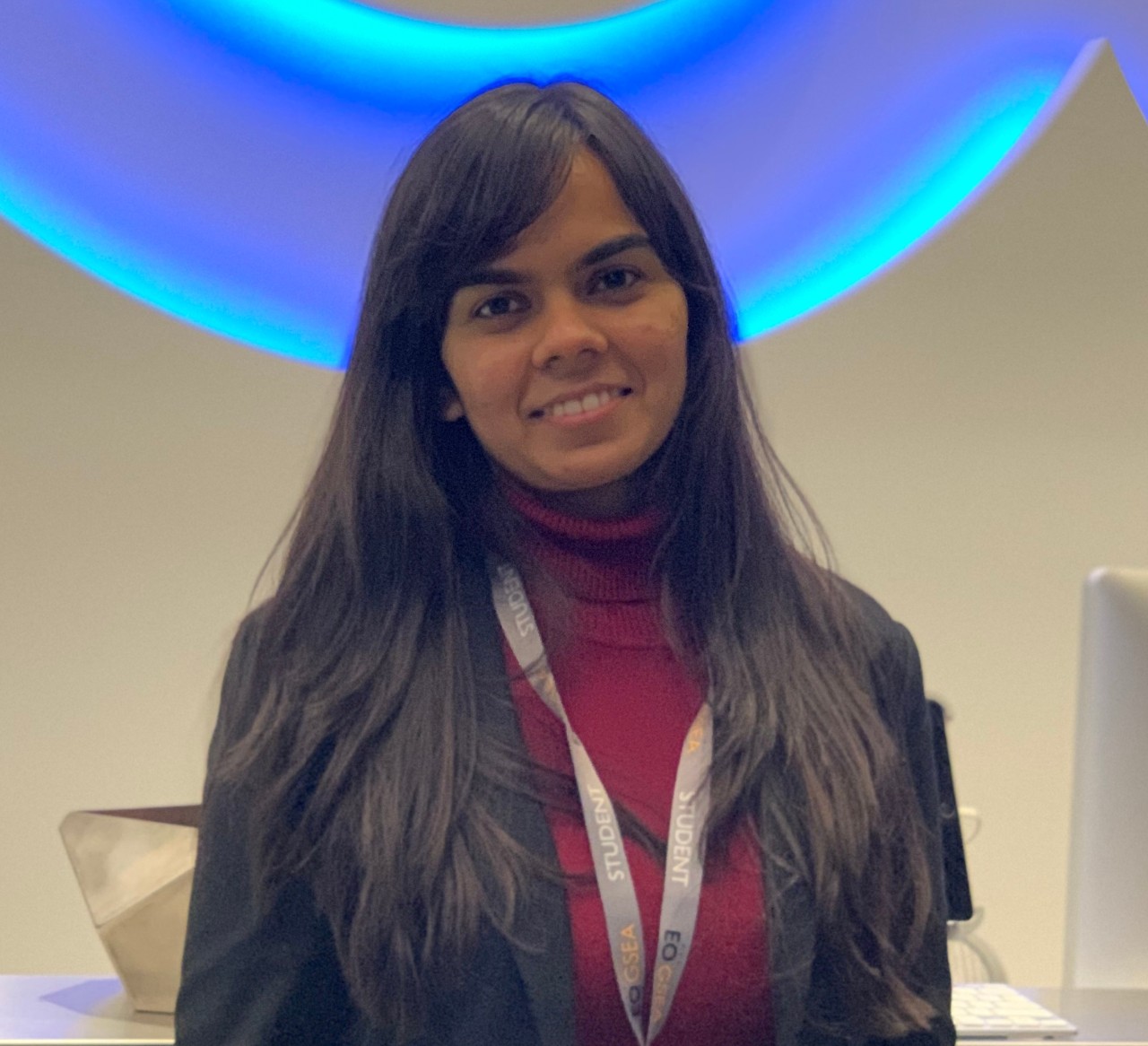 Bhavika Wani, a University of Cincinnati aerospace engineering graduate student, saw the potential benefits for a drone that could carry life-saving medical equipment, such as an AED or epinephrine, to buy a patient crucial time until an ambulance arrives.  

Wani's idea was born out of tragedy. While studying for her undergraduate degree in aerospace engineering in her native India, Wani experienced a personal loss that changed her life. She was traveling with a loved one who was experiencing a medical emergency in an ambulance that lacked critical medical equipment. Snarled traffic prevented them from reaching the hospital in time to save the patient. 
"No amount of horns or sirens worked. I felt helpless at that moment. It was very difficult. I lost someone that I loved a lot," Wani said. "I really wish there was something I could have done in that moment to help that person."
The experience stayed with Wani as she finished her undergraduate degree in India and came to UC as a master's student in 2017. 
"It was still just in my mind: that there was a day in my life that not having the equipment took a very important person out of my life. And I don't want anyone to face that. Traffic is not a small thing. I've seen how impactful it is," Wani said.   
A primary reason Wani chose to study at UC is because of the robust curriculum and research on unmanned aerial vehicles (UAVs) and drones. While working with Kelly Cohen, professor and interim dean of aerospace engineering at UC, Wani began to work on her idea of applying drone technology to bridge the gap between a 911 call and the arrival of an ambulance. She teamed up with Srikanth Pydala, a UC mechanical engineering master's student, and started their company, AmbiFly. 
The team has consulted with police, firefighters and paramedics to determine what equipment would be most beneficial in an emergency in which an ambulance was delayed. They chose devices that could be easily used by a bystander with nothing more than simple, remote instruction from an EMT. Although the long-range goal is to have a customizable solution, the initial AmbiFly prototype includes a standard set of equipment, including an epinephrine auto-injector, Narcan and AED.
The AmbiFly concept has received many accolades. As part of the StartUp UC student incubator program, Wani and Pydala participated in UC's Innovation Quest Elevator Pitch Competition in April 2019 and won two awards that helped fund their project, including the Urban Futures Award from the UC Office of Research. AmbiFly joined the fifth cohort of the UC Office of Innovation Venture Lab, a pre-accelerator program, to advance their business concept. 

Wani and Pydala were featured in Cincy Inno's "Inno Under 25" list that celebrates young innovators in Cincinnati. As a result of that positive attention, a LinkedIn connection reached out to Wani and encouraged her to enter the Entrepreneurs Organization Global Student Entrepreneur Awards, a competition for students who own and operate a business while attending college. Although she didn't win the Cincinnati competition, she was invited to participate in the Cleveland event. Through the program, a mentor helped with her presentation – which is focused on the personal mission of a business idea as well as the idea itself – and Wani ultimately won. As a finalist for the national competition in Silicon Valley in early February 2020, Wani was awarded the use of a team of professionals to help build AmbiFly through legal, web design, marketing and sales services. Although she didn't win in California, she said the contacts she made and the feedback she received was invaluable. 
In addition to her efforts on the company, Wani continues working toward her master's degree – her thesis is on AmbiFly – and she is currently doing an internship with Allegiant Airlines in Las Vegas as an aircraft-systems engineer. She said she was able to land the Allegiant internship because of the experience she gained as a student in a collaborative dual-degree program between UC College of Engineering and Applied Science and the University of Bordeaux. The Aero-System Operations (AESOP) Collaborative Degree Program gives UC aerospace engineering master's students a chance to spend a semester in France studying aircraft management, maintenance and safety. 
Work continues on AmbiFly, including applying to various business accelerator programs. The team is planning to beta test their prototype soon with a Cincinnati-area suburban EMS team that has expressed interest in the drones. With the use of drone technology becoming more widespread, Wani said AmbiFly has the potential to make a difference and save more lives during desperate times.  
Featured image at top: Photo/Camilo Jimenez on Unsplash