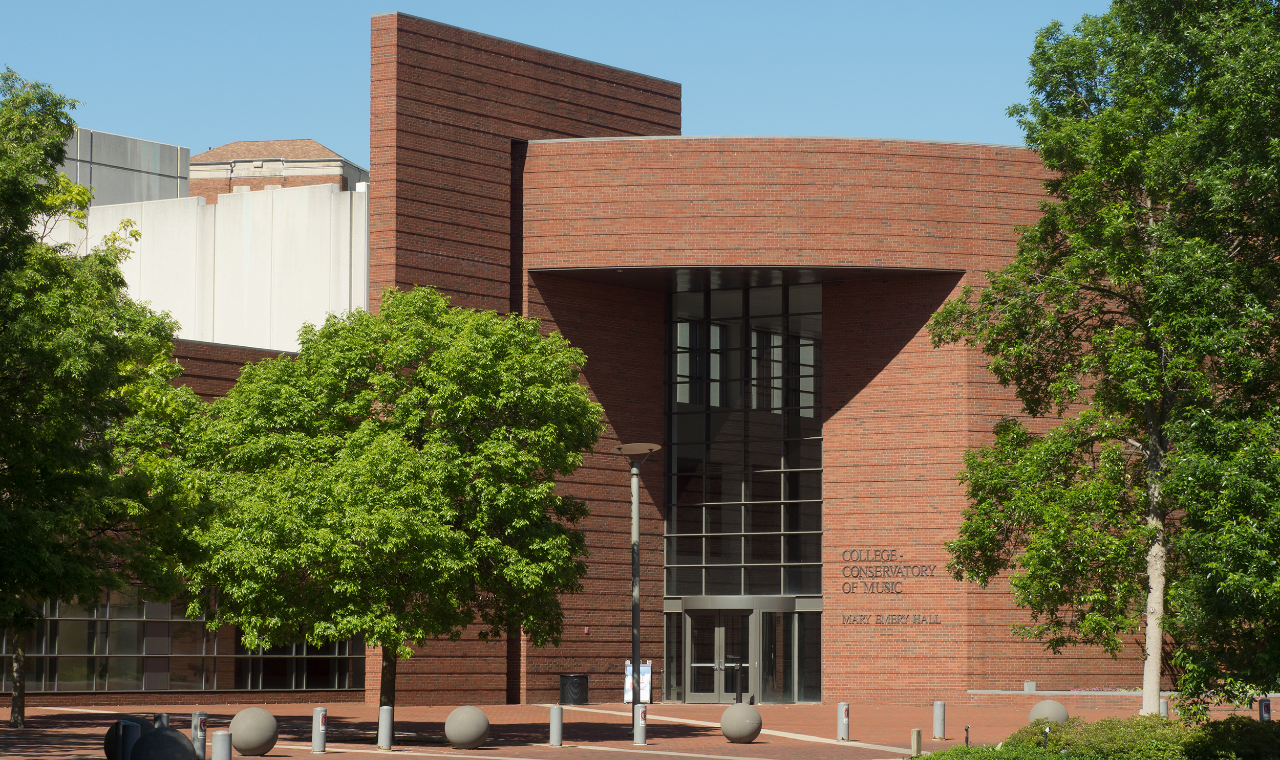 CCM announces Joe Miller as new director of choral studies
An alumnus of CCM, Miller has conducted some of the most renowned choral ensembles in the US
UC College-Conservatory of Music Dean Stanley E. Romanstein has announced the addition of choral conductor Joe Miller, DMA, to the college's roster of distinguished faculty members. A leading authority in the field of choral conducting, Miller is also a two-time graduate of CCM (MM, '92; DMA, '97). His appointment as professor and director of CCM's lauded Choral Studies program begins on Aug. 15, 2020, pending approval of the University's Board of Trustees.
Joe Miller has worked with the world's leading ensembles, conductors and artists and I am proud to welcome him back to CCM as a colleague.
Stanley Romanstein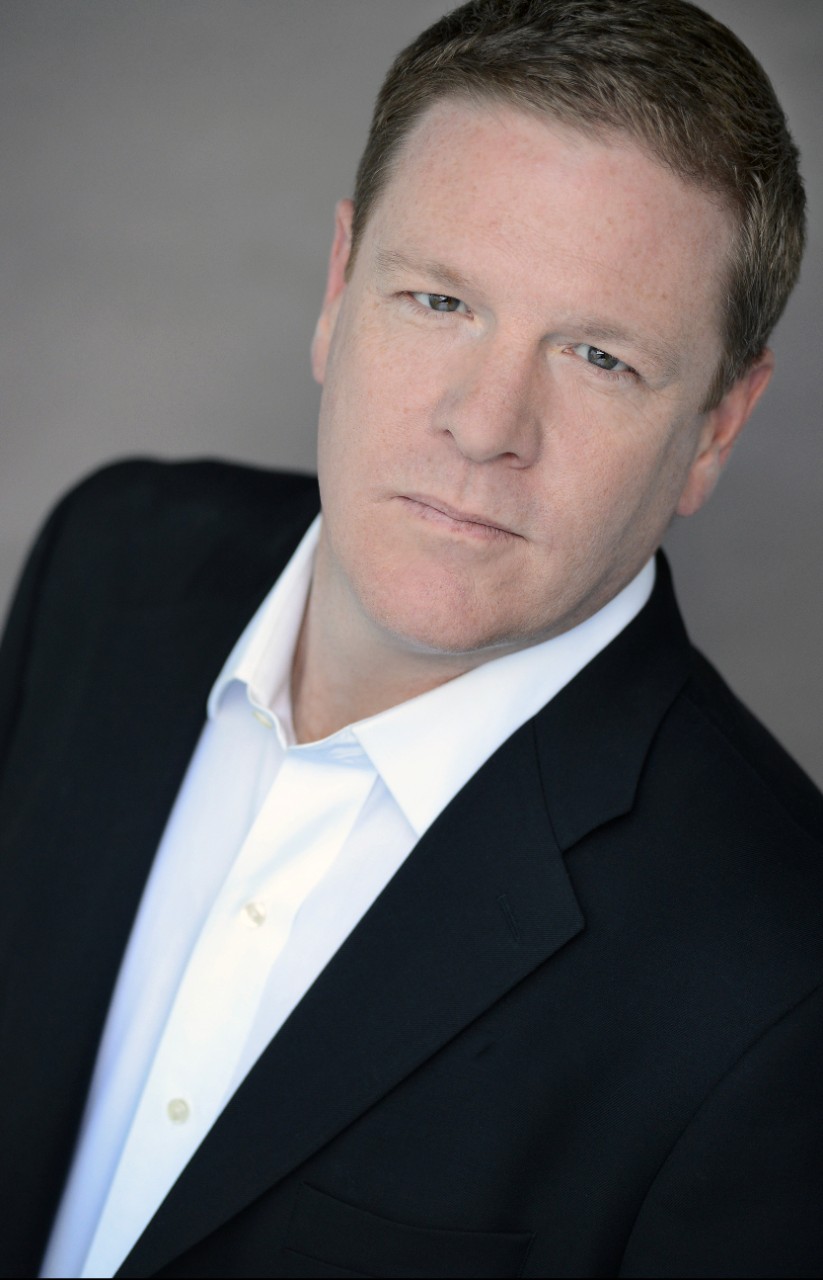 Since 2006, Miller has served as conductor of two of the most renowned choral ensembles in the US: the Westminster Choir and the Westminster Symphonic Choir. He has also served as director of choral activities at Westminster Choir College of Rider University.
In addition to his responsibilities at Westminster, Miller has been artistic director of choral activities for the renowned Spoleto Festival USA in Charleston, South Carolina, since 2007. He has also served as conductor of the Philadelphia Orchestra Symphonic Choir since 2016.
"CCM has a distinguished history of choral performance and conductor training, and our alumni occupy leadership positions throughout the world," said Romanstein. "Joe Miller has worked with the world's leading ensembles, conductors and artists and I am proud to welcome him back to CCM as a colleague. Joe has a firm grasp of the immense opportunities available to 21st century artists and he will serve as a worthy successor to our illustrious colleague Professor Earl Rivers, who retires this spring after a nearly 50-year tenure at CCM."
"As an alumnus, I owe much to this great institution," said Miller. "My education at CCM has provided deep roots that have enabled me to grow a diverse and wide-reaching career, and I am honored to help lead the next chapter of this fine institution. I am excited to partner with my new CCM colleagues to find new ways to connect the dots between our ever-changing technology-minded world and our need for shared human experiences."
Miller's appointment concludes a national search that began when Earl Rivers, CCM's long-time director of choral studies, announced his plans to retire at the end of the 2019-20 academic year. "I am grateful to our search committee chair Mark Gibson and committee members L. Brett Scott, Gwendolyn Coleman, Robyn Lana, Marie-France Lefebvre and Daniel Weeks for their work finding CCM's next great ensembles and conducting professor," said Romanstein.
Miller's recent seasons leading the Westminster Choir have included concert tours in Beijing, China and in Spain, as well as participation in the World Symposium on Choral Music in Barcelona and groundbreaking performances of Julia Wolfe's Pulitzer Prize winning Anthracite Fields at the historic Roebling WireWorks as part of Westminster's Transforming Space project.

After viewing a staged performance of Joby Talbot's demanding Path of Miracles at the 2019 Spoleto Festival USA, D.C. Theatre Scene wrote, "Joe Miller is a fearless artist. His bold leadership and trust in these young singers enabled his choristers to forego the 'stand and deliver,' score-bound habits of their genre and 'walk with him' on this special journey. Not only did the singers need to memorize their parts, no mean feat, but follow his baton's bid from any part of the auditorium and sing in any body position. Miller constantly challenged them in the process and inspired them to work confidently, well outside their comfort zone."
The New York Times described the Westminster Choir's 2014 Festival performance of John Adams' El Niño as "superb" and wrote, "Meticulously prepared … the chorus was remarkable for its precision, unanimity and power." The Wall Street Journal praised the same performance, crediting "the fine Westminster Choir and the Spoleto Festival USA Orchestra, under the direction of Joe Miller." The Post and Courier wrote about their performance of Bach's St. Matthew Passion, "This was an evening of near-flawless execution and many moments of ravishing beauty and power. It will go down as a highlight (maybe even THE highlight) of this year's festival, and, I think, as the work with which Joe Miller established his credentials to lead an extended choral/orchestral masterwork, not just recreating Bach's music but also putting his own interpretive stamp on the whole."

Miller has made four recordings with the Westminster Choir. American Record Guide wrote about the choir's newest CD, Frank Martin: Mass for Double Choir, "This is gorgeous singing … with perfect blend, intonation, diction, ensemble and musicality." The Heart's Reflection: Music of Daniel Elder was hailed by Minnesota Public Radio's Classical Notes as "simply astounding."  Miller's debut recording with the ensemble, Flower of Beauty, received four stars from Choir & Organ magazine and earned critical praise from American Record Guide, which described the Westminster Choir as "the gold standard for academic choirs in America."
As conductor of the Westminster Symphonic Choir, Miller has collaborated with some of the world's leading orchestras and conductors, earning him critical praise. The New York Times wrote about Symphonic Choir's performance of Mahler's Symphony No. 2 with the Cleveland Orchestra, "Joe Miller's Westminster Symphonic Choir was subtle when asked and powerful when turned loose." Recent seasons have included performances with the Philharmoniker Berliner and Sir Simon Rattle; The Philadelphia Orchestra and Yannick Nézet-Séguin; and the Simón Bolívar Symphony Orchestra of Venezuela and Gustavo Dudamel.
Prior to his time at Westminster Choir College, Miller served on the faculty of Western Michigan University, California State University and Whitman College. He is the 2016 recipient of the Maynard Klein Award for Distinguished Service to Choral Music, which is presented by ACDA-Michigan in recognition of artistic excellence and a lifetime of leadership in the field of choral music.
Miller received his DMA in Choral Conducting with a cognate in Voice from CCM in 1997. He received his MM in Choral Conducting from CCM in 1992. In 1987, he graduated cum laude from the University of Tennessee with a BS in Music Education and Voice.
Recognized by US News and World Report as one of this country's leading conducting programs, CCM's Department of Choral Studies is widely known for its excellence in training conductors for successful, lifelong careers in the choral arts.

CCM's Master of Music and Doctor of Music Arts programs provide professional-level experiences in rehearsals and performances, developing musicianship and technique, and acquiring knowledge of styles, performance practices and repertoire.
MM and DMA graduates of CCM's Choral Studies programs are conducting and administrating highly successful professional, collegiate, symphonic, secondary, children's and church choir programs throughout the world.
For more information about CCM, please visit us online at ccm.uc.edu.
____________________
Featured image at top: The entrance to the CCM Atrium on UC's campus. Photo/UC Creative Services.
1
Ongoing quest for justice a life-changer for all parties
December 7, 2023
The Ohio Innocence Project and its student fellows, past and present, recently marked 20 years working to exonerate the wrongfully convicted. OIP co-founder and director Mark Godsey, as well as past OIP fellows and Cincinnati Law alumni, Eric Eckes, Law '08, and Simar Khera, Law '15, spoke about their shared experience and its life-changing impact.
2
UC Gardner Neuroscience Institute to lead new national stroke...
December 7, 2023
The UC Gardner Neuroscience Institute has received $19 million in federal funding from the National Institutes of Health to serve as the lead center for a Phase 2 clinical trial that will study the efficacy of a new monoclonal antibody treatment for patients ineligible for currently available treatments.
3
Photo essay: Two weeks in Tanzania
December 6, 2023
In May 2023, a team of 34 University of Cincinnati faculty, staff, students, alumni and supporters traveled to Tanzania as part of a two-week service-learning trip with UC-affiliated nonprofit Village Life Outreach Project. UC journalism student and photographer Frank Bowen, along with Educator Professor of Journalism Sean Hughes, joined the group for the photo assignment of a lifetime, capturing the people, places and unforgettable moments across East Africa.
Debug
Query for this