Stopping the spread: Researchers target COVID-19
UC, UC Health are opening a number of clinical trials to combat the coronavirus
Sometimes even science is a guessing game.
That was the case with treatment of the first diagnosed cases of COVID-19, says Dr. Carl Fichtenbaum, professor in the Division of Infectious Diseases at the University of Cincinnati College of Medicine and a UC Health physician.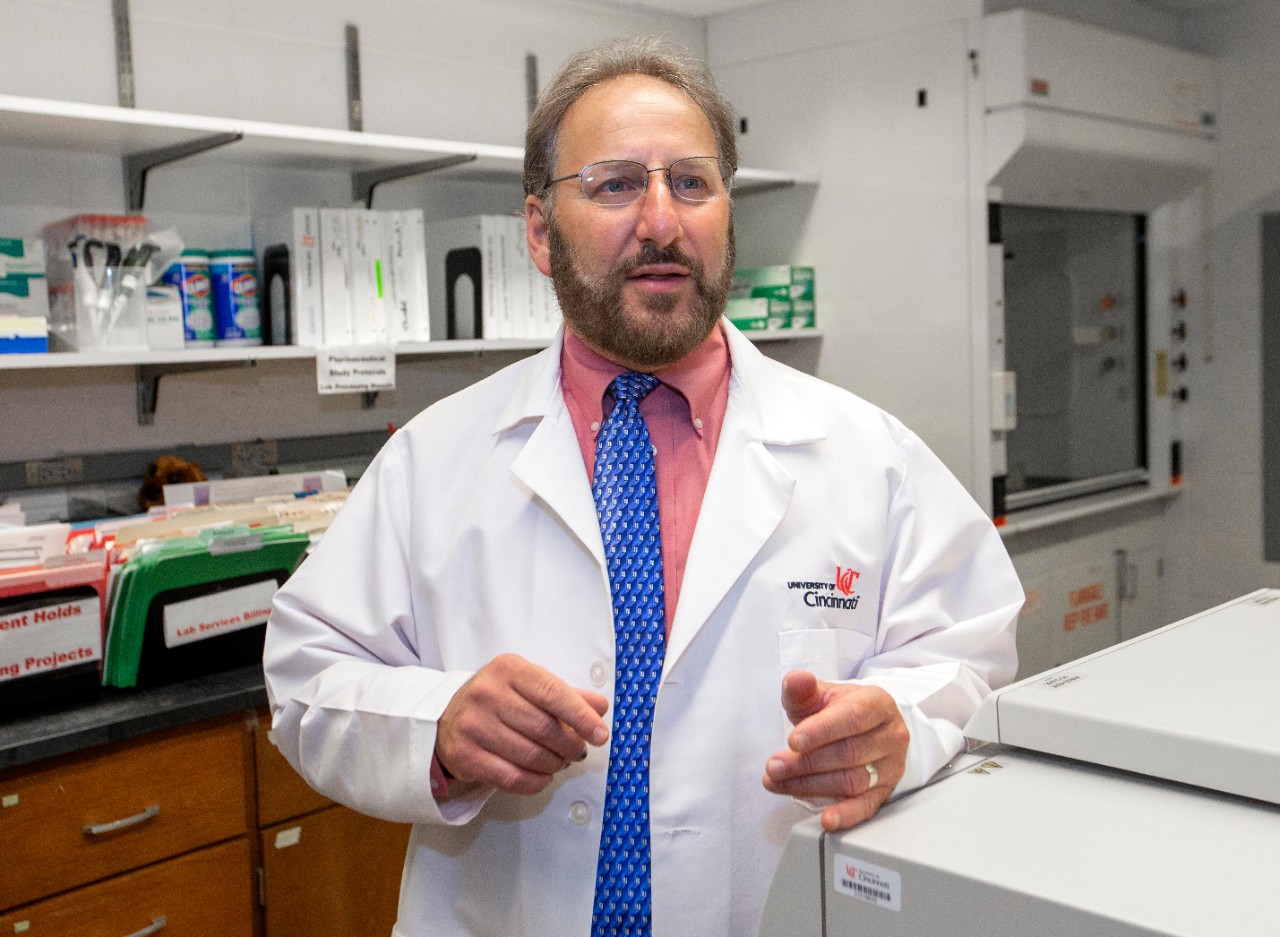 "There was and still is not a proven therapy for COVID-19," he says. "We know the virus is different but still very structurally similar to SARS and MERS. As doctors and researchers, we try things out to help. In China, hydroxychloroquine, an approved malaria treatment, seemed to help some patients. But we didn't know about dosage, and in some cases, we learned, it could even be harmful.
"This is why clinical trials are so important — to find out why, how and who these types of treatments could help. And this is now why we are ramping up efforts to test a number of therapies to benefit patients who have COVID-19 as well as find a way to stop the virus from spreading."
With initial approval of the protocol from the Mayo Clinic for patients, the UC College of Medicine and UC Health are continuing to move forward with a number of additional clinical trials to examine potential treatments for the disease.
Dr. Brett Kissela, the Albert Barnes Voorheis chair and professor of the UC Department of Neurology and Rehabilitation Medicine and senior associate dean for clinical research at the UC College of Medicine, says the clinical trial approval process is being expedited because of the urgent need to find treatments.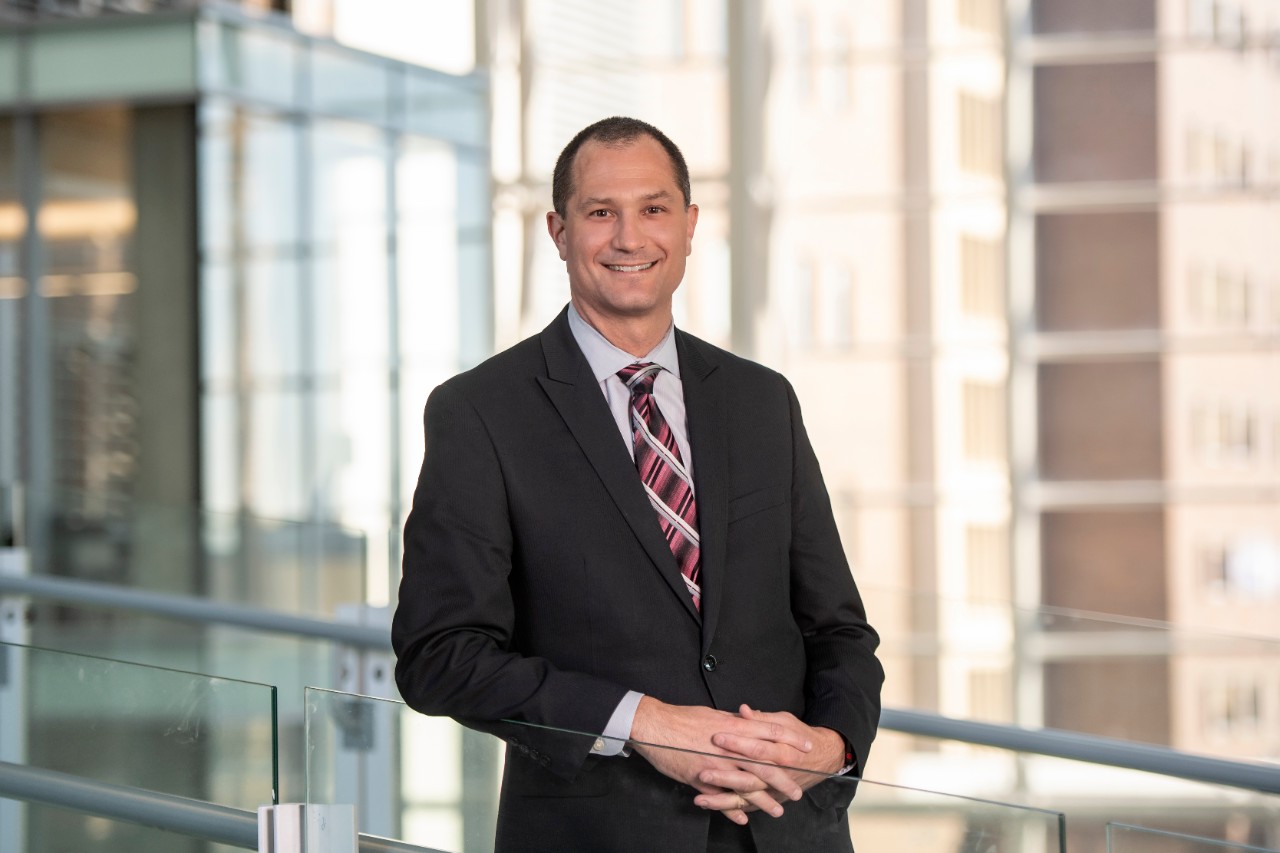 "Clinical trials are approved and reviewed in phases," says Kissela, who is also a UC Health physician. "Phase I studies assess the safety of a drug or device. Phase II studies assess the efficacy of a drug or device. Phase III studies involve randomized and blind testing in several hundreds to several thousands of patients to assess the effectiveness of the drug or device, the benefits and the range of possible adverse reactions. Then FDA approval is sought followed by Phase IV studies, often called 'post marketing surveillance trials,' which are conducted after a drug or device has been approved for consumer sale. [It is] compared to other drugs on the market; [we] monitor its long-term effectiveness and impact on a patient's quality of life and determine cost-effectiveness."
"When hydroxychloroquine was given to patients initially, there was no placebo or sugar pill control group. And there was no randomization, meaning Group A received the medication and Group B received nothing, in order to compare outcomes," adds Fichtenbaum. "Doctors were just trying to save lives. Now, we're doing things right, assessing risks for a number of possible treatments, dosages and benefits, and we are tracking the data."
UC is involved in about 1,000 active clinical studies across the academic health system at any given time, Kissela says, noting that it is more than equipped to take on these COVID-19 studies.
"It's what we do," he says. "Now, we are adding dozens upon dozens of additional COVID-19-related clinical trials for patients at UC and UC Health. We have formed an innovation committee, co-chaired by Dr. Fichtenbaum and myself, to determine the scientific merit of each study brought to us, encourage collaboration and strategically focus our clinical research efforts on what will make the biggest contribution."
Kissela adds that being involved with the Mayo protocol, which is part of a national consortium, will make it easier and quicker to open additional trials in the future, building on knowledge gained.
"We will be linked into a national research network, so that when the next trial opens we'll be ready to move forward," he says.
[Clinical trials] are what we do. Now, we are adding dozens upon dozens of additional COVID-19-related clinical trials for patients at UC and UC Health.
Dr. Brett Kissela
Also, researchers have created a COVID-19 biorepository, or a biological materials collection that processes, stores and distributes specimens to be used in future investigations, which will serve as a resource for more than 50 research groups and departments across UC, further supporting the research mission and goal.
"We are working together to be a force and to combat this disease sooner rather than later," he says.
Current trials include:
A trial designed to treat with a novel antiviral compound that attacks the binding of the virus in the nose and lungs (DAS181 trial).
A trial examining the drug sirolimus, an FDA approved treatment for patients with a rare lung disease called LAM, for treatment of hospitalized COVID-19 patients. Researchers believe it can help regulate the immune response to the virus. This is an investigator-initiated trial and is only being offered at UC (SCOPE trial).
A randomized trial to determine the impact of early use of a blood pressure medication (Losartan) when compared to a placebo to see if it can prevent respiratory failure in patients diagnosed with COVID-19.
Collection of data about patients with cancer who have been infected with COVID-19 via a consortium as well as a study, using blood samples from patients with cancer taken from the UC COVID-19 biorepository, to examine how certain therapies may impact outcomes for patients with COVID-19 and those with both cancer and the coronavirus.
Several observational studies, providing a way to collect medical record data and specimens and offer insights into the progression of the virus to find new treatments.
If you have COVID-19 or have recovered from the virus and are interested in learning more, contact UCcovidresearch@uchealth.com or call 513-245-3417.
Other COVID-19 research continues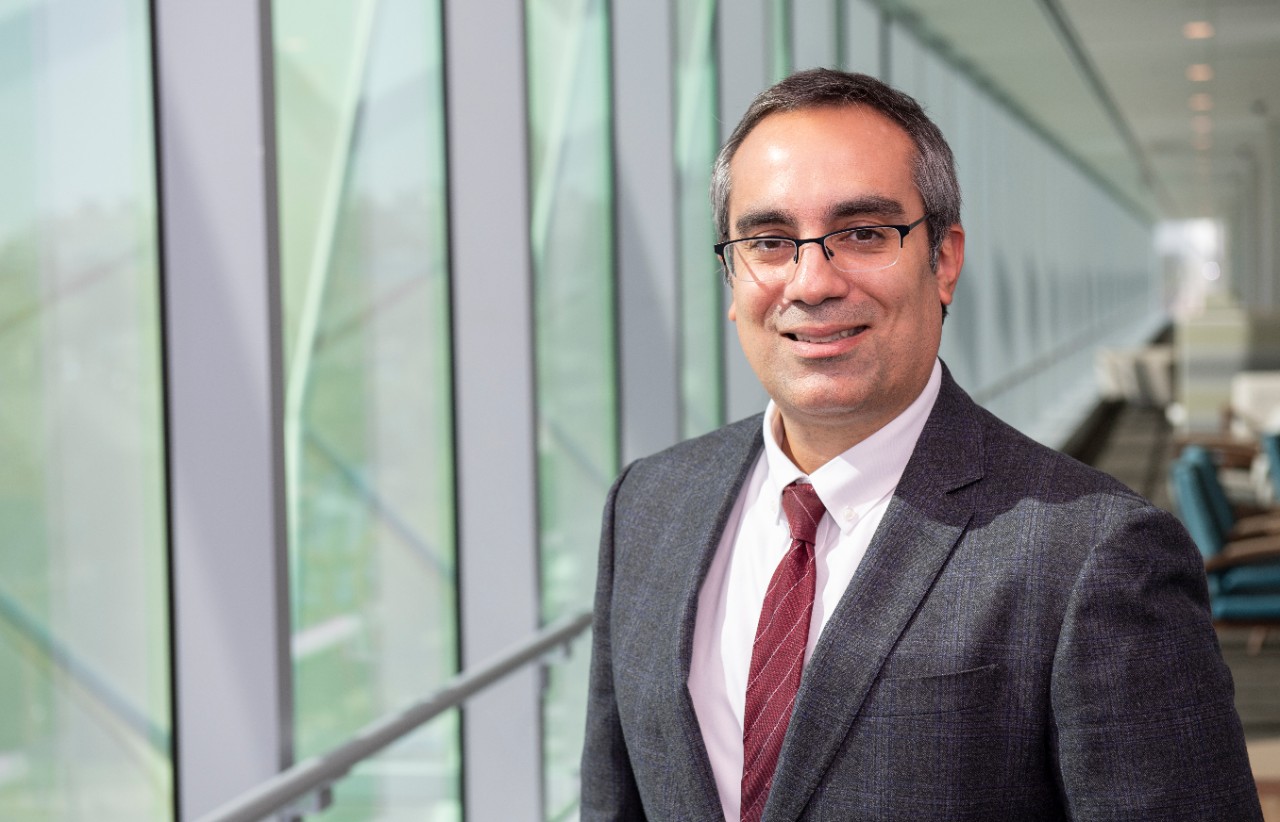 Plasma donations still needed
In addition, Cincinnati's Hoxworth Blood Center is seeking individuals who:
Have recovered from a documented infection of COVID-19 and have been symptom-free for at least 28 days.

Believe they had COVID-19. The product will be tested for antibodies following donation. If your plasma does not contain high levels of antibodies to COVID-19, it may be used to help save the lives of other patients.
If you tested positive for COVID-19, or believe you had COVID-19, and have been fully recovered for at least 28 days, please go to https://bit.ly/covid19plasma to fill out the eligibility form and get scheduled for a donation today. Appointments are required for donation.
If you are a physician, hospital representative or patient looking for more information, please email Hoxworth at HoxCovid19@uc.edu.
Read more about Hoxworth's efforts around convalescent plasma here and about the first two donors. 
Featured photo/Colleen Kelley/UC Creative + Brand
Impact Lives Here
The University of Cincinnati is leading public urban universities into a new era of innovation and impact. Our faculty, staff and students are saving lives, changing outcomes and bending the future in our city's direction. Next Lives Here.
Stay up on all UC's COVID-19 stories, read more #UCtheGood content, or take a UC virtual visit and begin picturing yourself at an institution that inspires incredible stories. 
1
Drugs.com: Lowering blood pressure after clot removal may not be...
September 22, 2023
Drugs.com and HealthDay highlighted University of Cincinnati research recently published in JAMA that found using blood pressure medications to lower the top number of blood pressure readings (systolic blood pressure) may not be safe or effective among people who have an acute ischemic stroke and undergo a successful mechanical clot removal.
2
UC ranked by National Academy of Inventors
September 21, 2023
The University of Cincinnati has been recognized as one of the top universities that advance innovation and invention in the United States by the National Academy of Inventors (NAI). The newest ranking list from the NAI, "Top 100 U.S. Universities Granted U.S. Utility Patents," used data provided by the United States Patent and Trademark Office to highlight the top American universities that generated utility patents. UC was ranked No. 72.
3
Know Stroke Podcast: UC expert discusses past, present and...
September 21, 2023
The University of Cincinnati's Joseph Broderick, MD, recently joined the Know Stroke Podcast to discuss the current state of stroke research, including the FASTEST trial he is leading to test a potential treatment for strokes caused by ruptured blood vessels in the brain.
Debug
Query for this