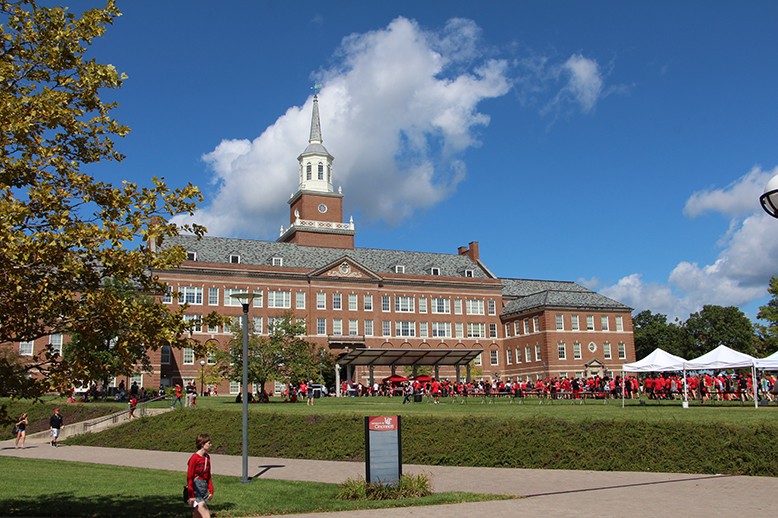 Littisha Bates named to A&S inclusive excellence leadership post
Inaugural position established to promote equity, community networks
Associate professor of Sociology Littisha Bates has been named the inaugural Associate Dean for Inclusive Excellence and Community Partnerships for the University of Cincinnati's College of Arts and Sciences (A&S).
Bates was named to the post as part of the college's continuing efforts to promote an inclusive environment among its faculty, students and staff, in alignment with UC's strategic direction Next Lives Here. Inclusion—or engaging diverse perspectives and ideas—is one of three platforms of the Next Lives Here initiative intended to lead UC forward in its vision of "leading urban public institutions into a new era of innovation and impact."
Says A&S Dean Valerio Ferme, "The inspiration for the position came from the desire to align our strategic goal and mission statements to be better representatives of the university in the community, and also to be inclusive in the practices we use to inform how we do everything in the college."
Among the goals of the new position are to establish and support inclusion initiatives around student success, hiring and instruction; implement policies that establish the college as a leader in equity at the university; and cultivate community partnerships.
Bates brings to the position 11 years of experience with the college, serving today as faculty for both the departments of Sociology and Africana Studies. She is also a co-founder and executive board member of the Black Faculty Association, an advocacy group for members dedicated to diversity and inclusion across the university, an initiative which she helped launch.
The new role as an Associate Dean of Inclusive Excellence and Community Partnerships is a natural extension of her existing work at the university, Bates says.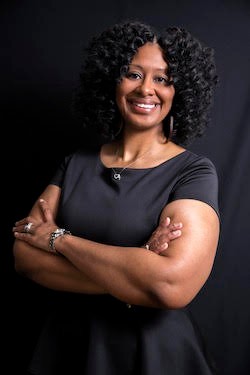 "It is the work that drives me. It is the work that I get out of bed every morning to do," Bates says. "I'd like to help build the standard, so what Inclusive Excellence looks like is standard across the college.
"People will immediately know that if you are in the College of Arts and Sciences, you are going to have an equal chance to be successful, and access to the resources you need to be successful, whether you are a student, faculty or staff member."
UC's College of Arts and Sciences is the largest in the university, with nearly 8,000 undergraduate students in majors ranging from STEM to the social sciences to humanities, served by some 500 faculty and 450 staff members. Its diversity will make serving its wide-based constituency an opportunity to be particularly tuned in to, and cognizant of, a wide range of perspectives and viewpoints, Bates said.
"It would be disingenuous to say inclusive excellence is going to be the same across the board," says Bates. "The students' need are different from the faculty's needs, which are different from the staff's needs. It's important that at its theoretical level, inclusive excellence means ensuring equal resources and opportunities to everyone. But how that manifests is going to be different at different levels, so taking all of those things into account is going to require deep and creative thinking."
Bates has experience tapping in to the perspectives of myriad college constituents. Among other posts, she serves on the leadership team of The Cincinnati Project, an A&S based organization that connects UC with marginalized Cincinnati communities to conduct research which promotes social equity.
Known for her mentorship of students, Bates served for eight years as faculty advisor for the Sociology Organization for Students (S.O.S.), and mentored students through the PR1ZE (Putting Retention 1st in the Zest for Excellence) program. Since 2009, Bates also has served on the Sociology department's undergraduate program committee, and assumed the role of Director of Undergraduate Studies last year.
Featured image at top: McMicken Hall, College of Arts and Sciences, on UC's uptown campus. Credit/Beth Vleaminck
1
Innovation challenge to zap pimples
January 27, 2023
Last fall, Bioré tasked University of Cincinnati students to assist with its launch of a new product in the fight against acne.
2
Why we still need Black History Month
January 26, 2023
While Black History Month is an opportunity for all Americans to consider concepts central to the founding of the nation — democracy, freedom and equality — the University of Cincinnati propels the diversity, equity and equality momentum by honoring Black Americans' extraordinary impact through engaging lectures, open classes, food, galas and off-campus activities.
Debug
Query for this