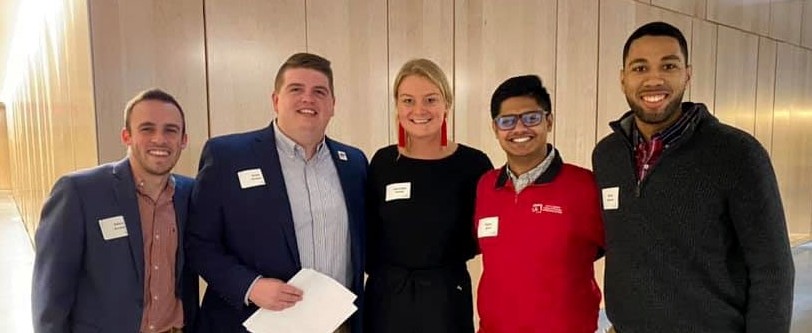 Lindner 2020 graduate named Mr. Bearcat
Brian Kemper, BBA '20, latest addition to select group of impressive alumni
Industrious student. Motivational leader. Role model. Caring and trusted friend. Lots of school spirit. These are some of the qualities one might use to describe that one classmate everyone looked up to and admired in school. They are also the very qualities of Lindner alumnus Brian Kemper, BBA '20, who was named Mr. Bearcat for 2020 by University of Cincinnati honorary fraternity Sigma Sigma.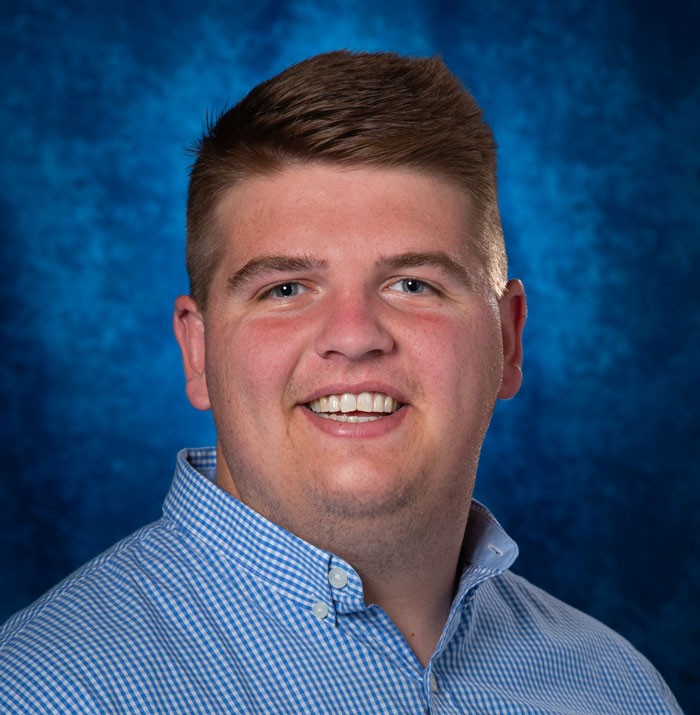 With a well-established legacy that dates back to 1949, the Mr. Bearcat Award recognizes a graduating senior man who has achieved academic success, demonstrated leadership in diverse settings and made a significant contribution to the University of Cincinnati, all while displaying Bearcat spirit.
"While this award certainly reflects leadership across the university, Mr. Bearcat sort of encapsulates the intangibles — the person who is always going to answer the call, who wears the red and black proudly," said Rob Thornton, BBA '02, president of Sigma Sigma Alumni Board and Lindner Alumni Council member.
This year's finalists included Kemper along with two of his Lindner classmates, Benjamin Kuhlman, BBA '20, and Rob Weidner, BBA '20.
"When I look back at my time at UC, this school has given me so much — friendships, mentorships, co-ops," said Kemper. "I feel like I've surrounded myself with very impressive and loyal Bearcats throughout my college experience. To be picked out of that group means a lot to me. It was a humbling experience."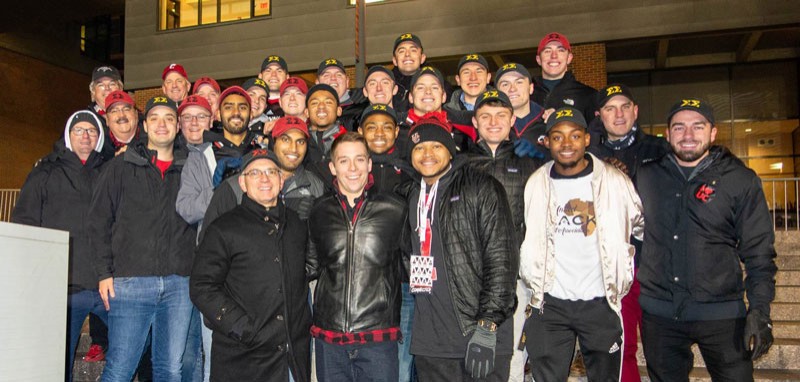 Nominated by Pi Kappa Alpha fraternity, Kemper was noted to "lead selflessly and by example … raising the bar for his peers in all that he does in service to our university."
Raise the bar, indeed. Kemper's involvement in student organizations was well-known and appreciated. As president of his fraternity Pi Kappa Alpha, Kemper led the chapter to earn the Smythe award, which is awarded to the top five percent of Pike chapters in the country. He was also active in Lindner Ambassadors, Finance Club, ROAR Tour Guides and the Interfraternity Council and Student Government. The Circle of Excellence Scholar also participated in UC's signature experience, co-op, completing rotations with Delta Air Lines and Kroger Co.

"Brian is one of the best student workers I've had in 44 years," said Julie Menchen, director, office of the dean, at Lindner. "Nice, smart, polite, eager to please, reliable, fun … just a genuine pleasure to be around. We clicked from day one."
I feel like I've surrounded myself with very impressive and loyal Bearcats throughout my college experience. To be picked out of that group means a lot to me. It was a humbling experience.
Brian Kemper, 2020 Mr. Bearcat
Typically, Mr. Bearcat candidates get to meet with past Mr. Bearcats and other distinguished alumni at a reception as part of the selection process. Even though those interactions had to be pivoted to virtual interviews due to the COVID-19 pandemic, the selection committee saw Kemper's congenial personality and thoughtfulness shine through.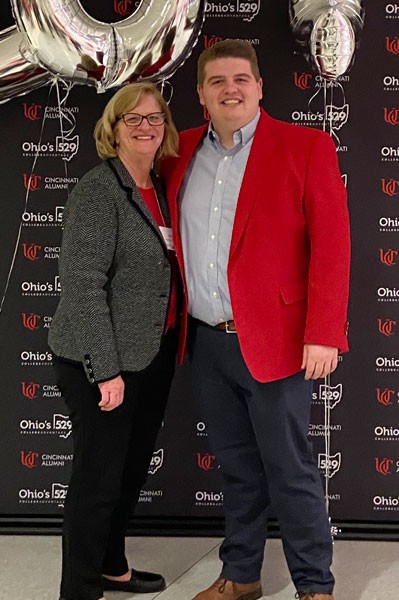 "All three of the finalists, Ben, Rob and Brian, were outstanding students," said Thornton, who noted that more than half of the 71 Mr. Bearcat Awards have been won by Lindner students. "Being well-rounded in accomplishments and interests, a great Bearcat spirit. Brian stood out."
When it came time to announce the decision over video conference call, Kemper was pleasantly surprised and elated.
"I was on that Zoom call with a lot of friends who helped me get to that spot," said Kemper. "It reinforces that we can rarely do anything on our own. I am grateful for the support network I have had throughout college."
Following his graduation, Kemper is starting his full-time career with Verdant Commercial Capital. Taking the phrase "Bearcat for Life" to heart, he is also planning on pursuing a master of science in finance starting this fall.
"I have come to the realization that being a loyal Bearcat means being one for life," said Kemper. "I've only done a small part to repay that and to be recognized as Mr. Bearcat furthers my commitment to the university. I will definitely continue to give back the most that I can as an alumnus."

Featured image: Brian Kemper, second from left, stands with Lindner Ambassadors. Kemper was named the 2020 Mr. Bearcat for his leadership and deep involvement in a variety of organizations across campus. Photo provided by Kemper.
About Sigma Sigma
Sigma Sigma was founded at the University of Cincinnati in 1898 by a group of young men whose purpose was to foster and encourage college spirit, and to enhance the glory of UC in the college world. In 1949, the honorary fraternity established the Mr. Bearcat Award. More than half of the Mr. Bearcat awards (37 out of 71) have been won by a student from the Lindner College of Business.
About Carl H. Lindner College of Business
At the Carl H. Lindner College of Business, we are committed to developing the next generation of business leaders. By nurturing business problem solvers for more than 110 years, we've served as catalysts for innovation and cutting-edge research. Through experiential learning and personalized career development, our students graduate with a competitive advantage in the workforce, ready to tackle global challenges. 
1
Brothers with giving hearts support first-generation students
March 20, 2023
Recognizing a need for first-generation college students in the Greater Cincinnati region, brothers Mike and Jim Rodarte were inspired to act. They co-founded Level Up Cincinnati, a nonprofit that bridges the gaps between high school, college and career with mentorship and coaching for marginalized students.
3
Need help deciding what to wear? She's building an app for that
March 15, 2023
Deciding what to wear soon could be a lot easier thanks to a virtual closet and personal styling app being created by a team led by a University of Cincinnati business student. Camryn Ellis, a third-year senior who plans to graduate in August, is creating an app that provides custom outfit recommendations and the ability to try on clothes virtually. With the app, Sty/e (pronounced style), she was one of the three winners of a pitch competition hosted by Main Street Ventures, called 2023 Launch It: Cincy.
Debug
Query for this