UC graduate student develops modular learning in robots
Graduate Engineer of the Month combines curiosity with teaching and important communication skills
Aditya Deshpande, a Ph.D. student in mechanical engineering, has been named the Graduate Engineer of the month for May by the College of Engineering and Applied Science at the University of Cincinnati.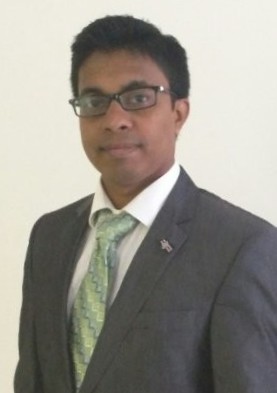 Deshpande focuses his education and research on robotics. More specifically, his fascination with the human mind led him to the field of artificial intelligence. His ultimate goal is to create robots that can automate tasks and eliminate mundane, repetitive chores for humans. 
He is working on a form of modular learning that will gradually teach a robot to do incrementally more complex tasks. A robot will learn simple tasks first, then tasks that are increasingly complex. 

After earning his bachelor's degree in mechanical engineering from the Maharashtra Institute of Technology in Pune, India, Deshpande was seeking a graduate program that offered research, resources, and the right people to propel his career. He found all of those at the University of Cincinnati. 
"At UC, I was able to find good research opportunities, resources, and faculty for my transition to a career in robotics," said Deshpande. "I was also awarded a University Graduate Scholarship by the University of Cincinnati. This made UC a natural choice for my masters and doctoral studies." 
While at UC, Deshpande gained vast experience in research and teaching, excelling in both. He designed and taught Robot Design Control to a class of 60 undergraduate and graduate students. In the lab, his creativity and drive have resulted in several awards.  
He earned the UC Research Council research award. He was a lead author in proceedings of the 2018 American Control Conference, and won the Video in Science Award at Dayton-Cincinnati Aerospace Sciences Symposium for a video that explained how processing drone images using a convolutional neural network and utilizing intermediate layers can identify different features of the images.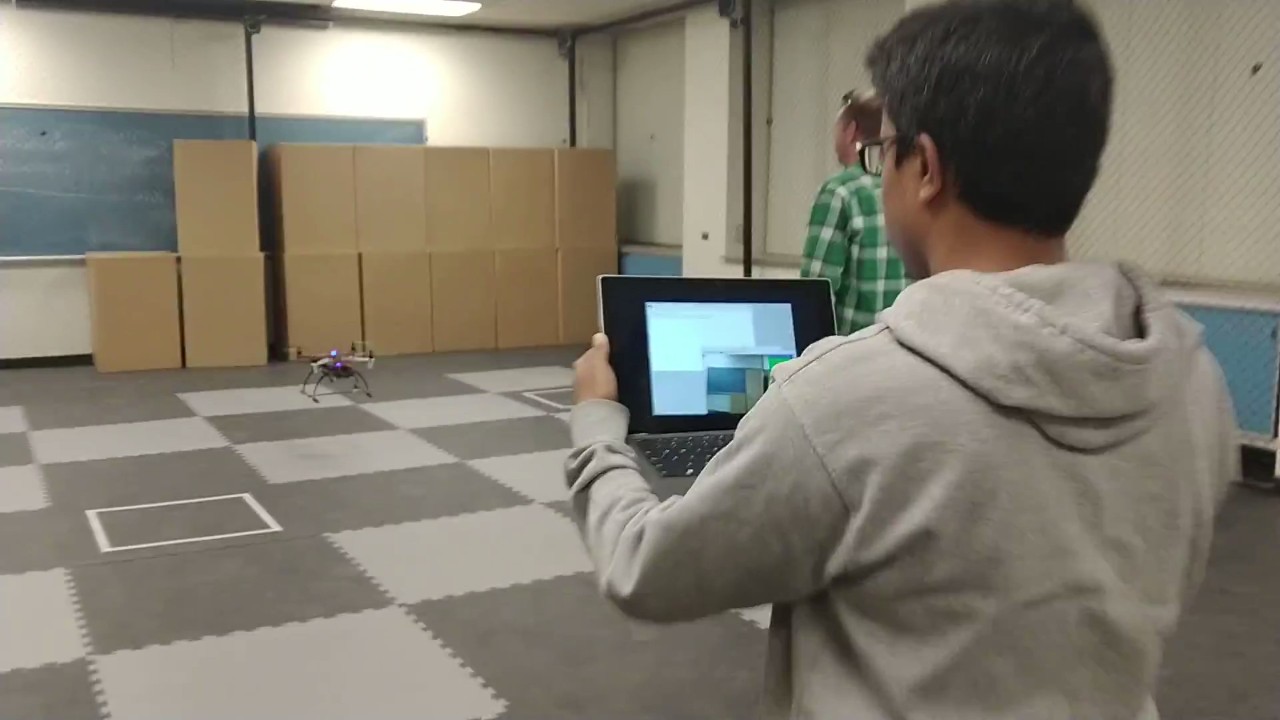 Deshpande gave thanks to several faculty and offered advice to fellow students. 
"My journey as a graduate student at the University of Cincinnati has been very rewarding," said Deshpande. "I will first and foremost like to thank my adviser, Dr. Manish Kumar, for his constant support in this fantastic journey." 
"I would also like to thank Dr. Ali Minai and Dr. Sam Anand for their invaluable inputs. UC is a wonderful place that has an inclusive environment across all pathways and campuses. I will encourage all the fellow students to take advantage of the resources and various research opportunities at UC to transform their ideas into impact, improving the way we live, work and grow." 
After earning his Ph.D., Deshpande will take his skills, creativity, and drive into a career that includes both research and product development. 
Featured image at top: The Engineering Research Center at the University of Cincinnati.
Next Lives Here
The University of Cincinnati is classified as a Research 1 institution by the Carnegie Commission and is ranked in the National Science Foundation's Top-35 public research universities. UC's graduate students and faculty investigate problems and innovate solutions with real-world impact. Next Lives Here.
1
Construction management alumna honored for impact in her field
December 5, 2023
Gloria Samuel entered the construction industry more than 20 years ago as a University of Cincinnati co-op student and never looked back. Since then, she has earned both undergraduate and graduate degrees at UC and has taken great pride in giving back to the college by sharing her education and experiences with others as an adjunct faculty and serving on numerous community boards and committees. Currently, she is the Senior Vice President and Director of Construction Program and Project Management for Fifth Third Bank.
2
In Memoriam: Dion Dionysiou, PhD
December 4, 2023
Dionysios (Dion) Dionysiou, PhD, professor of environmental engineering in the University of Cincinnati College of Engineering and Applied Science, died unexpectedly Nov. 20. He was 57 years old. He was a world-renowned researcher, who was frequently lauded for his work developing technologies and strategies to identify, monitor, and treat water pollutants and toxins.
3
UC Learning Lab inspires College of Medicine to SIT
November 29, 2023
In a convergence of academic integration, the University of Cincinnati's renowned colleges — Design, Architecture, Art, and Planning, Lindner College of Business, College of Engineering and Applied Sciences and College of Medicine — recently joined forces at the 1819 Innovation Hub for an ideation session that exemplifies the institution's commitment to interdisciplinary collaboration.
Debug
Query for this