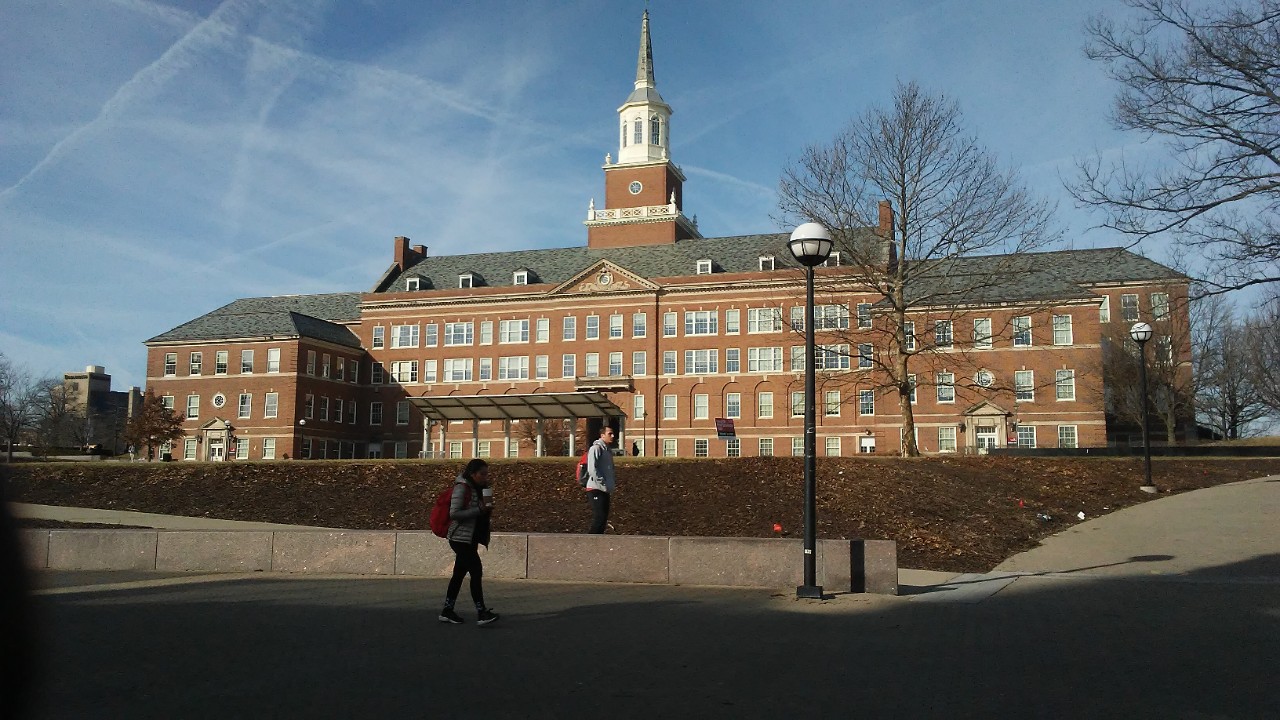 UC offers new social justice, Latin American studies degrees
Timely, topical opportunities help prepare students for variety of careers
University of Cincinnati students can now enroll to earn a Bachelor's in two new degree programs: social justice, and Latin American, Caribbean and Latinx studies, offered through UC's College of Arts and Sciences.
While topics of social justice and Latino culture and civil rights dominate the news, these bachelor's of arts opportunities are particularly timely. As interdisciplinary majors, the programs bring together courses from diverse fields, offering students the opportunity to study the respective disciplines from both current and historical perspectives, and learn from experts in those fields.
Social Justice BA: The time is right
"Social justice work is always timely, since liberation struggles are constant," says Carolette Norwood, associate professor in the department of Women's, Gender and Sexuality Studies and an affiliate in the Department of Sociology.
"Systems of oppression have not disappeared, and are steadily working to undermine human rights, promote violence, stigma and shame, and sustain economic and health disparities," she says. "This work is as timely today as it always has been, throughout human history."
This work is as timely today as it always has been, throughout human history.
Carolette Norwood, associate professor, Women's, Gender and Sexuality Studies
The social justice major concentrates study into three pillars organized into themes: 'Activism and Social Change,' 'Power and Identity' and core coursework. Classes are offered through a wide variety of academic departments, including Women's, Gender and Sexuality Studies; Africana Studies; Anthropology; History; Journalism; and Political Science, among others.
Courses include Community Engagement and Service Learning, Human Rights and U.S. Foreign Relations, Global Protest Movements 1960-2000, and Reporting and Race. The course list is designed to address issues from a local and global standpoint, says Norwood.
"We aspire to a standpoint that's 'glocal'," she says, "which intrinsically takes into account that the local and global are not entirely independent, but rather inter-dependent and complexly linked—socially, economically and environmentally. Social justice work cannot be siloed into one geospatial region of the world."
As a career path, activism and social justice studies lend themselves to fields such as law, policy, lobbying and social service. But career opportunities extend beyond the expected fields, Norwood says.
"Our students will gain practical and theoretical skills … trained to do all kinds of work that advances social justice—be it in a non-profit, for the government, in business, medicine or health care administration, academics, media. The skills our students will gain will serve any industry."
Norwood credits Olga Sanmiguel-Valderrama, associate professor in the Department of Women's, Gender and Sexuality Studies, with bringing both the social justice and Latin American, Caribbean and Latinx Studies programs to life.
"She single-handedly created the programs and deserves credit for doing the essential and foundational work that made these new majors possible," Norwood said.
Exploring Latino culture, experience
Students interested in a bachelor's degree in Latin American, Caribbean and Latinx Studies (LACLS) will also find broad career opportunities in fields that require specialized knowledge in the area through this new major.
Likely career paths include international relations, education, public health, business, journalism, film, law and para-legal jobs, and more. The new degree is a timely curricular opportunity for UC students, says Brianna Leavitt- Alcántara, professor of History and program director.
"Given the existing and projected growth of Latinx populations across the United States—particularly in the South, Midwest and Northeast—and the political, economic, cultural, and environmental interconnections between the U.S. and Latin America, UC's LACLS major provides students with timely and transferrable skills and knowledge," she says.
Students from across UC have expressed enthusiasm for the program, Leavitt- Alcántara says, noting that they "recognize that the U.S. is becoming increasingly diverse, and that the more they can understand different perspectives, historical experiences, and cultures, the better prepared they'll be for any and all career paths.
"For example, I had a psychology student going into Human Resources explain to me how her course work in Latin American studies prepared her to promote diversity and inclusion in the workplace," she says.

The program requires students to double major, or complete a minor or certificate in conjunction with the major, choosing from among a wide variety of options, including Spanish Language and Literature, Social Justice, Journalism, Political Science, International Relations, History and others.
1
Clifton Court Hall grand opening garners detailed media coverage
September 20, 2023
The University of Cincinnati celebrated the opening of Clifton Court Hall on Tuesday, Sept. 19, with a ribbon cutting, attended by approximately 200 administrators, faculty, staff and students. The event was covered by multiple media outlets.
2
With UC, you see the world
September 19, 2023
Study abroad is back to 75% of pre-COVID levels at the University of Cincinnati, and a wide variety of international study options is available to students in any program. Where do you see yourself in the world?
Debug
Query for this