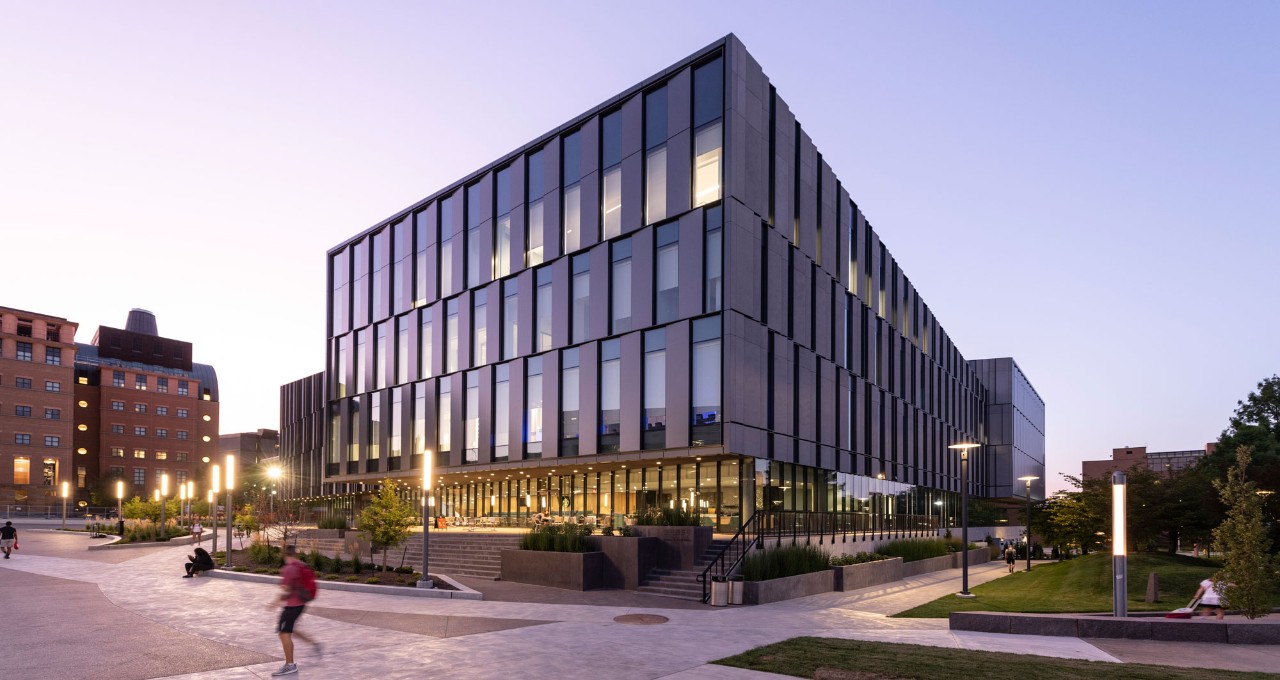 HBR: It pays to underpromise and overdeliver on wait times
UC professor Eric Webb's research cited in Harvard Business Review
People hate waiting. In fact, a recent survey found that wait-related issues are the number-one reason that retailers lose customers, but forcing customers to wait is often unavoidable. That's why it's important for businesses to best minimize the adverse effects of wait times.
Research led by a University of Cincinnati professor was cited in a recent Harvard Business Review column entitled, "When Providing Wait Times, It Pays to Underpromise and Overdeliver." Penned by Quiping Yu, an assistant professor at Georgia Tech University, the column references research that Yu worked on with UC Lindner College of Business assistant professor Eric Webb, academic director of undergraduate programs with the Department of Operations, Business Analytics, and Information Systems.

Webb was the primary author of the research, "Linking Delay Announcements, Abandonment, and Service Time." Webb, Yu and Kurt Bretthauer with Indiana University analyzed more than 50,000 calls to a bank call center to explore the impact of wait time on customers' behavior once they were connected with a representative.
"We found that customers who waited longer than the expected wait time ended up also spending longer on the call once they were connected," Yu wrote. "This may be because customers who were forced to wait longer than expected spent more time complaining, or felt the need to ask for additional services in order to justify the extra time spent waiting."
The research suggests that by providing pessimistic wait times and then exceeding customer expectations, companies can induce customers to work more quickly to get their issues resolved and ultimately take care of more customers in a fixed time period. 
"For example, if a restaurant provides more pessimistic estimates, their customers are likely to finish their meals more quickly, increasing the restaurant's total throughput," Yu wrote. 
Other findings in the column: Providing customers with wait-time estimates lowers overall wait times; pessimistic wait-time estimates are preferable to optimistic ones; and more frequent progress updates improve the customer experience. 
1
WVXU: Health benefits and risks to recreational marijuana
December 1, 2023
The University of Cincinnati's LaTrice Montgomery joined WVXU's Cincinnati Edition to discuss the potential health benefits and harms associated with expanded cannabis access after Ohio voters approved legalizing recreational marijuana in the November election.
2
Local 12: New research could help treat cocaine use disorder by...
December 1, 2023
New research out of the University of Cincinnati takes a different approach to cocaine addiction. Local 12 produced a story on the study, interviewing lead researcher Andrew Norman, PhD, of the Department of Pharmacology and Systems Physiology at the UC College of Medicine.
3
Clean Earth Rovers cofounders named to Forbes 30 Under 30 list
November 30, 2023
A pair of graduates of the University of Cincinnati's Venture Lab program were recognized as being among the top entrepreneurs in North America as part of the 2024 Forbes 30 Under 30 list. Clean Earth Rovers cofounders Michael Arens and David Constantine were named to the 13th annual Forbes 30 Under 30 list in the energy category.
Debug
Query for this