UC professor joins Ohio environmental advisory council
Lilit Yeghiazarian is part of 13-member council advising Ohio's attorney general
Lilit Yeghiazarian, Ph.D., associate professor of environmental engineering at the University of Cincinnati, was invited to join Ohio Attorney General Dave Yost's scientific advisory council. The 13-member council includes leading researchers representing nine Ohio universities who will advise the attorney general and his team on current environmental issues and pinpoint areas of potential future impact in Ohio. 
"This is not a blue-ribbon committee set up to make people feel good about the environment," Yost said. "I take my duty to protect Ohio's natural resources seriously, and the scientists we've enlisted to share their expertise and counsel will help me accomplish this effectively and smartly."
The aim of the council is to connect environmental scientists with policymakers to better anticipate challenges and propose solutions. 
"I am honored and excited to join AG Yost's scientific advisory council," Yeghiazarian said. "There is a lot of research ongoing locally, nationally and internationally that is highly relevant to current and emerging environmental issues in Ohio. To make a societal impact, it is critical for scientists to communicate new discoveries, tools and technologies with stakeholders and decision makers. Protecting the environment is truly a shared responsibility."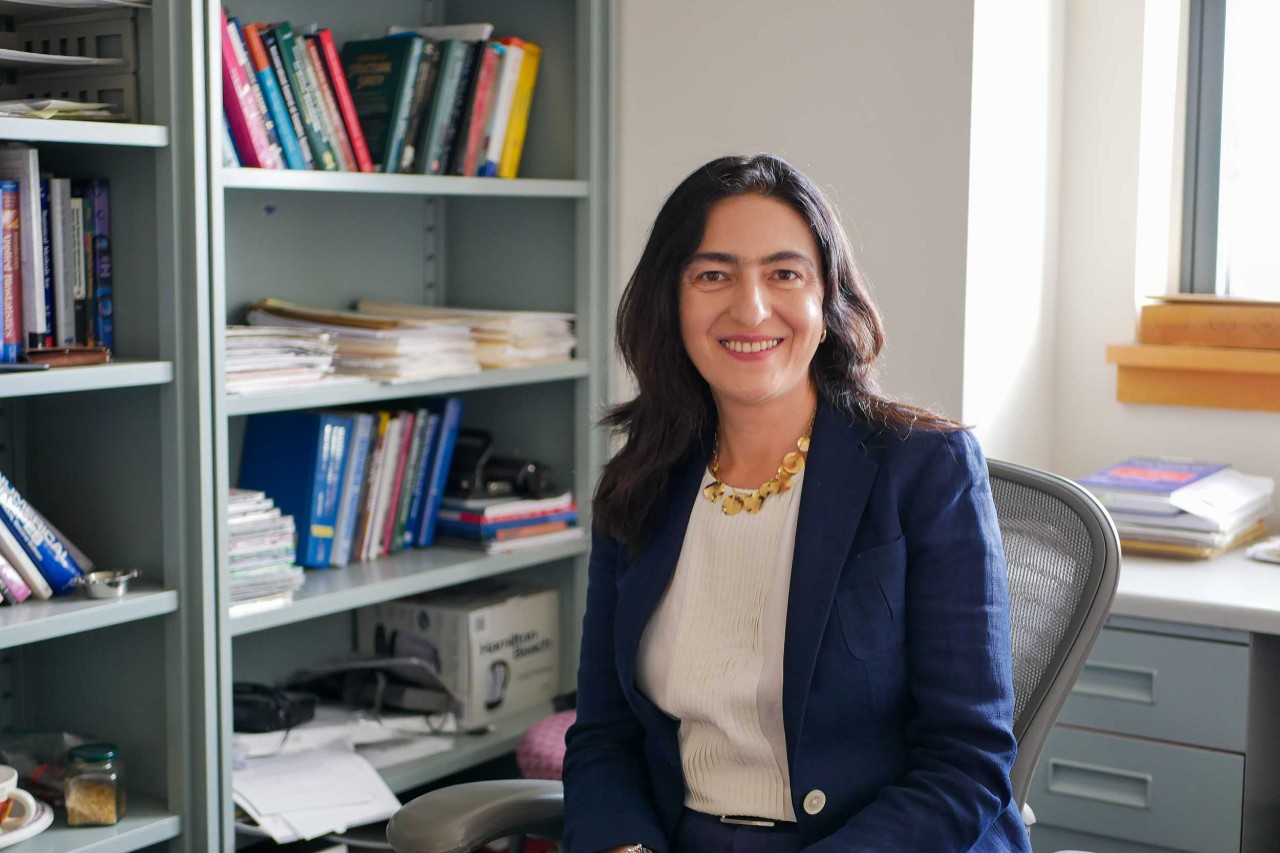 Yeghiazarian joined UC's College of Engineering and Applied Science in 2009 in the Department of Chemical and Environmental Engineering. She holds a Ph.D. in agricultural and biological engineering, a master's degree in industrial engineering and a bachelor's degree in electrical engineering. As part of her National Science Foundation Faculty Early Career Development Award, Yeghiazarian studies how various sources of surface water are interconnected and how contaminants travel. 
Her research on surface water pointed her toward the complex connections between natural and engineered systems. This motivated Yeghiazarian to create the Urban Flooding Open Knowledge Network, a project currently underway that is funded through $6 million from the NSF Convergence Accelerator. This knowledge network merges data from urban infrastructure and hydrologic systems to create a digital tool that provides flood-related information to rescue workers and policymakers to better respond to and predict the impact of floods in cities. 
Featured image at top: The Ohio River at sunrise. Photo/David Davis/Shutterstock.
1
How one student found his home at UC
September 27, 2023
When Raj visited UC the summer before his freshman year, the university stepped up to help him meet the many challenges he faced as a first-generation college student.
2
Spectrum News: Rover developed at UC helps clean waterways
September 25, 2023
A University of Cincinnati Venture Lab-backed startup has developed a robot that can clean garbage, an oil spill or fish kill from waterways in a way that's safer and more effective than doing it manually, Spectrum News 1 reported.
3
UC engineering student researching game controller behaviors
September 25, 2023
University of Cincinnati engineering student Brian Swanson wanted to stay close to home when he began pursuing his doctoral degree. With Bearcat alumni in his family and the university's renowned College of Engineering and Applied Science, UC was the right choice. Swanson is a member of the Intelligent Sensing and Controls Laboratory, a teaching assistant within the Department of Electrical and Computer Engineering and was recently named Graduate Student of the Month by the College.
Debug
Query for this