CityBeat Best of Cincinnati: Alumna's 'Response Project' blends composition and historic spaces
Piano alum Brianna Matzke's commissioning initiative shared art films with new compositions
In 2015, UC College-Conservatory of Music alumna Brianna Matzke (MM Piano Performance, '11; DMA Piano Performance, '14) decided to look beyond traditional classical music outlets and create a project where new musical works could take shape. True to its name, the Cincinnati-based Response Project encourages composers and other artists to make compositions that react to other art or ideas, including music.
The fourth edition of the Response Project was recently featured in CityBeat's Best of Cincinnati 2021 edition as the staff pick for "Best Blend of Interpretive Composition and Historic Spaces."
The project engages with composer Pauline Oliveros' Sonic Meditations. Oliveros advocated for deep listening, a combination of mindfulness and musical experience. The Response Project features new works by five composers (Evan Williams, Tina Tallon, Nate May, Charles Peck and Jason Charney) and five visual artists (Joomi Chung, Christian Schmit, Samantha Parker Salazar, Samantha Haring and Ryan Strochinsky) who have been influenced by Oliveros.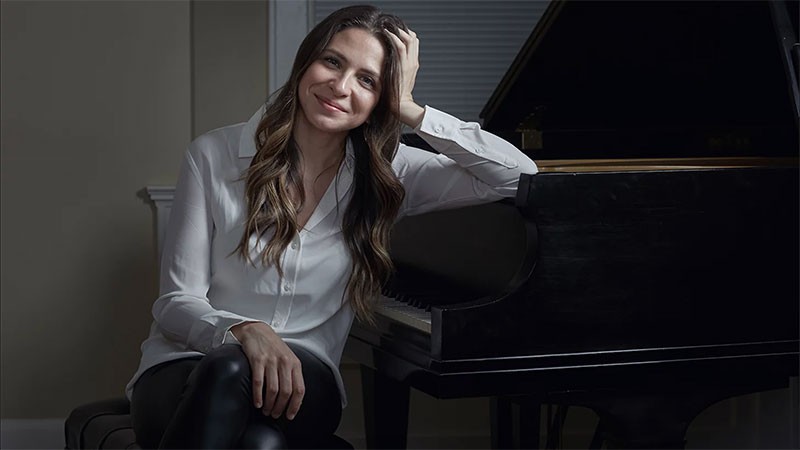 "Sonic Meditations are not compositions in the traditional sense. There's no notated music; it's just text, and it's meant to be very participatory," Matzke told CityBeat. "There's really no delineation between the audience and the performer. The hope is for everyone to deepen awareness of their body and their breath, their sense of listening actively, listening not only to the musical sounds but to all other sounds both inside and outside of you. Ultimately (Oliveros) wanted listening to become an openness and awareness that can lead to compassion, greater self-empowerment and really positive social change in the long run."
The works were presented in a gallery show of visual art and a series of four short art films produced by local filmmakers Biz Young, Jason Nix and Andy Gasper. Each film is set in a different historical building in Cincinnati and features a deep listening meditation by Troy Brosnick of The Hive and a performance by musicians from concert:nova. The newly commissioned pieces by the five composers will be premiered during the final film in the series, and will be performed by Matzke, piano, and Chris Graham, percussion.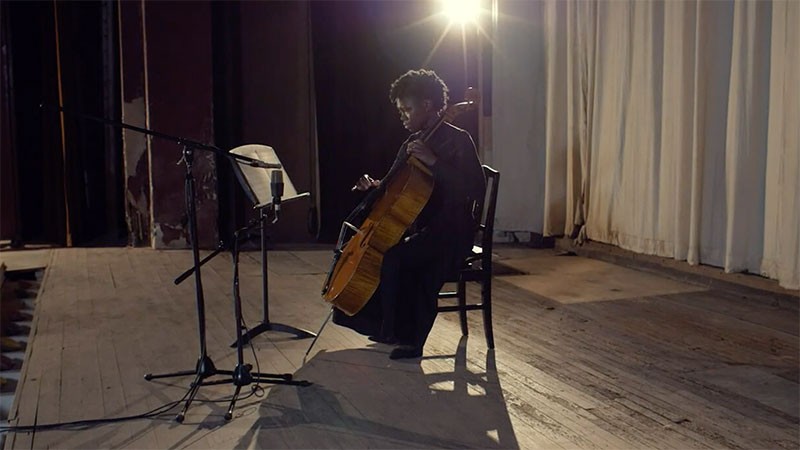 Feature image at the top: The marquee of Cincinnati's historical Imperial Theater reads "Be kind, stay well." Photo/The Response Project.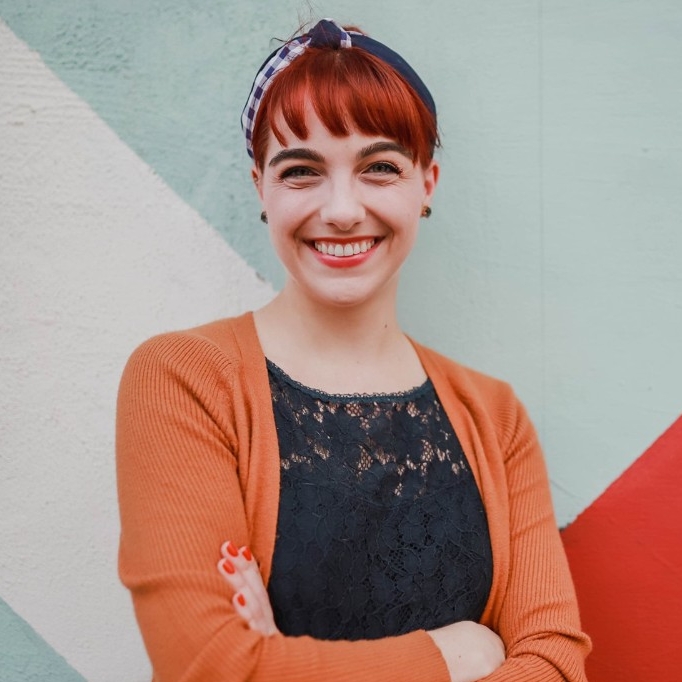 Alexandra Doyle
CCM Graduate Assistant , Marketing + Communications
Alexandra Doyle is a doctoral candidate studying clarinet performance at CCM. Alexandra's master's degree is also from CCM, and she holds bachelor's degrees in clarinet performance and journalism from the University of Houston.
2
UP-NEXT study tests ovarian cancer treatment
March 21, 2023
Amanda Jackson, MD, is the site principal investigator at the University of Cincinnati for the UP-NEXT trial that is testing a new treatment for a subset of ovarian cancer patients.
3
Lookout Santa Cruz: Co-op helps UC alumna find her 'dream job'
March 20, 2023
UC alumna Elisabeth Kooi explains how cooperative education provided her with a jump start for her career as a senior industrial designer at Herbst Produkt, a Santa Cruz, California-based design agency that specializes in the design of consumer, technology, medical and life sciences products.
Debug
Query for this