CCM alumna featured in Strings Magazine digital performance series
Anita Graef performed one of the publication's "String Sessions in Place" concerts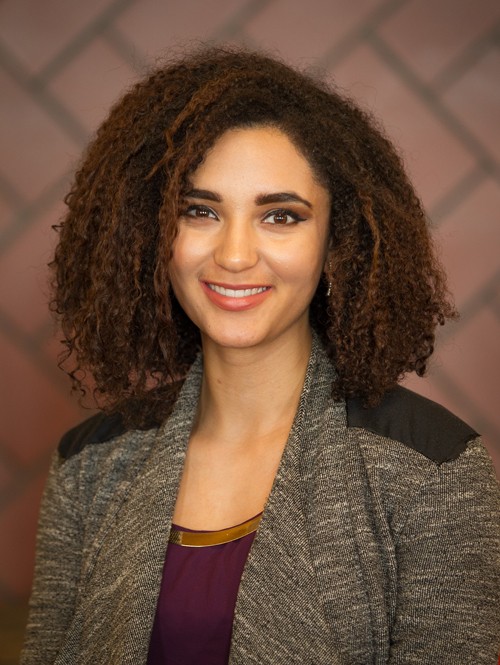 Graef attended CCM as part of the CSO/CCM Diversity Fellowship program, a collaboration with the Cincinnati Symphony Orchestra that allowed string players from underrepresented backgrounds to attend CCM with full scholarships and additional stipends, plus performance opportunities with the Cincinnati Symphony Orchestra. Read more about the program and Graef's experience.
During her time at CCM, Graef studied with Adjunct Assistant Professor of Cello Ilya Finkelshteyn, who is the principal cellist of the Cincinnati Symphony. CCM's cello faculty also includes Alan Rafferty, who also holds a seat in the CSO, and Amit Even-Tov of the Ariel Quartet.
Described as "a world class musician" (Galena Gazette) who plays with "high energy and polish" (WQXR), cellist Anita Graef has earned recognition for her music making as a soloist, chamber musician, and orchestral performer. Notable appearances include Carnegie Hall's Weill Recital Hall, "Concerts from the Library of Congress," and features in Strings Magazine. She has also performed in recital as a guest of various radio programs, including "Young Artists Showcase" on WQXR, WFMT, WGTE, WUOL, WOSU, WVPB, NPR and others. She directs and performs with the Juliani Ensemble, an innovative, multi-faceted chamber ensemble, with whom she has performed extensively both nationally and internationally. Highlights of the 2021-2022 season include performances at Columbia University, "Temecula Presents," the 1901 Arts Club in London, the Speed Art Museum, New Lens Concert Series, and a residency at the University of Missouri.
She has performed at various festivals, including as Artist-in-Residence at pianoSonoma, as a Fellow with the Chautauqua Symphony Orchestra, as principal cellist at Brevard Music Festival, the Catskills High Peaks Music Festival, as assistant principal cellist of Miami Music Festival, as well as Credo Chamber Music Festival at Oberlin Conservatory. In 2021, she was announced as the recipient of the American Prize in Instrumental Performance. As an orchestral musician, frequent appearances include the Cincinnati Symphony Orchestra, originally as a CCM-CSO Fellow, as assistant principal of the Missouri Symphony, as well as performances with the Louisville Orchestra, Indianapolis Symphony and others.

She has had occasion to work with and perform for musicians such as Stephen Geber, Johannes Moser, Felix Wang, Roberto Diaz, Joel Smirnoff, Eric Kim, Charles Pickler, Yehuda Hanani, Martin Katz, Paul Watkins of the Emerson Quartet, Anne Martindale Williams, the Shanghai String Quartet, the Calidore Quartet, and the Chiara Quartet. Former teachers include Marc Johnson of the Vermeer Quartet, Hans Jorgen Jensen, and several members of the Chicago Symphony Orchestra. She has performed in orchestras under the baton of maestros such as Leonard Slatkin, Miguel Harth-Bedoya, James Gaffigan, Peter Oundjian, David Efron, JoAnn Falletta, Rossen Milanov, Louis Langree, James Conlon and Keith Lockhart.
Born into a family of professional musicians, Anita grew up surrounded by music. She began piano studies at age two, while beginning to study cello at age four, later making her concerto debut at the age of twelve. She went on to obtain a Bachelor's Degree from the University of Michigan's School of Music, Theatre, and Dance, where she studied with professor Anthony Elliott. Following this, she completed studies for a Master's Degree at the University of Cincinnati College-Conservatory of Music, under the tutelage of Ilya Finkelshteyn.
When not making music, Anita enjoys reading, cooking, crocheting, weight lifting, hiking, spending time with friends and family, volunteer work and exploring new cities.
Anita performs on a modern Italian cello by Ferdinando Garimberti, dated 1923. Learn more on her professional website.
About Cello Studies at CCM
The study of violoncello at CCM is strongly performance based. The cornerstone of all degree programs is private lessons with faculty, who serve as mentors for students and direct their individual musical, performing and teaching growth. 
The curriculum emphasizes the development of the well-rounded, holistic musician by providing a solid background in music history and theory as well as areas specific to each musical medium. Undergraduate students enjoy a close collaboration with the University of Cincinnati through a general education core that supplements their education with academic course work while graduate students specialize more precisely in their chosen field.
Featured image at the top: Anita Graef. Photo/Todd Rosenberg.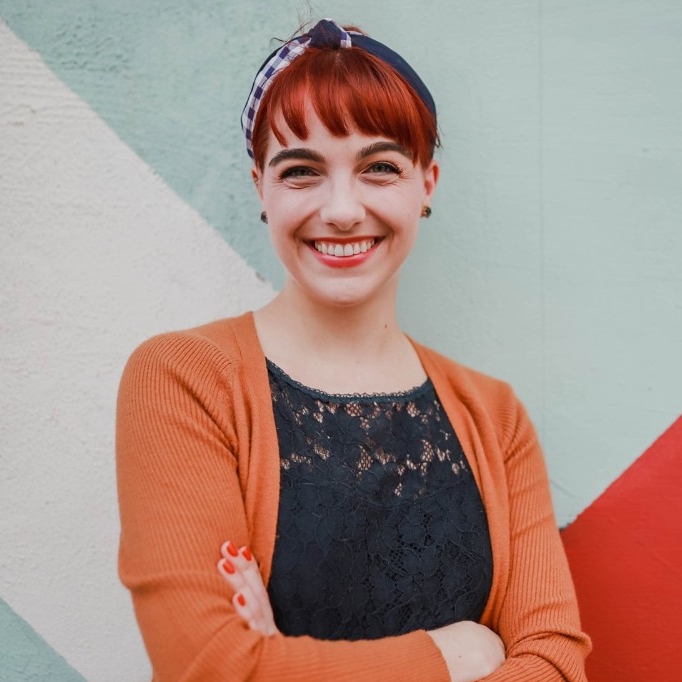 Alexandra Doyle
CCM Graduate Assistant , Marketing + Communications
Alexandra Doyle is a doctoral candidate studying clarinet performance at CCM. Alexandra's master's degree is also from CCM, and she holds bachelor's degrees in clarinet performance and journalism from the University of Houston.
Impact Lives Here
The University of Cincinnati is leading public urban universities into a new era of innovation and impact. Our faculty, staff and students are saving lives, changing outcomes and bending the future in our city's direction. Next Lives Here.
1
Cincinnati Opera and CCM announce details of next Opera Fusion:...
March 24, 2023
Cincinnati Opera and the University of Cincinnati College-Conservatory of Music (CCM) are pleased to announce the next events in their joint program, Opera Fusion: New Works. The two new operas—Robeson by Scott Davenport Richards and David Cote and The Righteous by Gregory Spears and Tracy K. Smith—will receive workshops this April and May, and the public is invited to attend a sneak peek.
3
Cincinnati Edition: U.S. joins a growing number of governments...
March 24, 2023
TikTok has 1.5 million users in the United States, and is currently under review by the U.S. congress. The Chinese company has been accused of aggregating data for nefarious purposes, as it is ultimately controlled by the Chinese Communist Party. Cyber security expert Richard Harknett was a guest speaker on "Cincinnati Edition" to discuss measures that might be, or should be, taken to protect Americans privacy and national security
Debug
Query for this