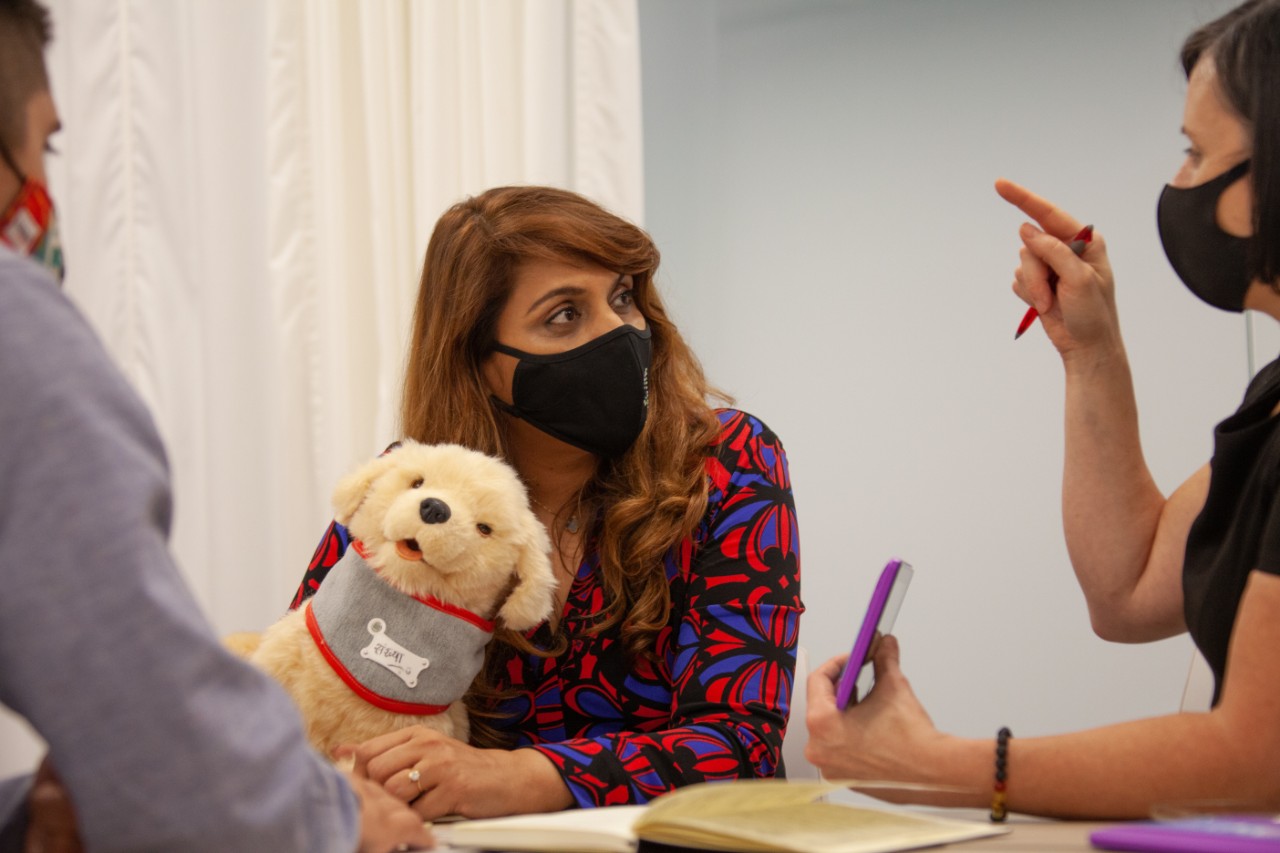 Local 12: Researchers expand robotic pet therapy study
UC team now exploring effectiveness of interventions for long-haul COVID-19 patients
University of Cincinnati researchers are expanding a study examining how art therapy and pet robots affect the mood of patients.
The study began with a focus on patients who had suffered hearing loss as a result of a vestibular schwannoma, which are benign tumors on nerves leading from the inner ear to the brain.
Now, the pet robot and art therapy interventions are being introduced to patients suffering from long-haul COVID-19. These patients often have a persisting loss of the sense of smell, which could cause feelings of depression or anxiety similar to patients who have suffered hearing loss.
Featured photo at top of Sankhya Jejurikar holding pet robot. Photo/Ravenna Rutledge/University of Cincinnati.
1
Local 12: UC stroke study aims to give patients more treatment...
December 8, 2023
The University of Cincinnati's Pooja Khatri and Eva Mistry spoke with Local 12 about the SISTER trial that will test a new drug to treat patients with strokes who are not eligible to receive traditional treatments due to timing factors or risk of complications.
3
UC Gardner Neuroscience Institute to lead new national stroke...
December 7, 2023
The UC Gardner Neuroscience Institute has received $19 million in federal funding from the National Institutes of Health to serve as the lead center for a Phase 2 clinical trial that will study the efficacy of a new monoclonal antibody treatment for patients ineligible for currently available treatments.
Debug
Query for this