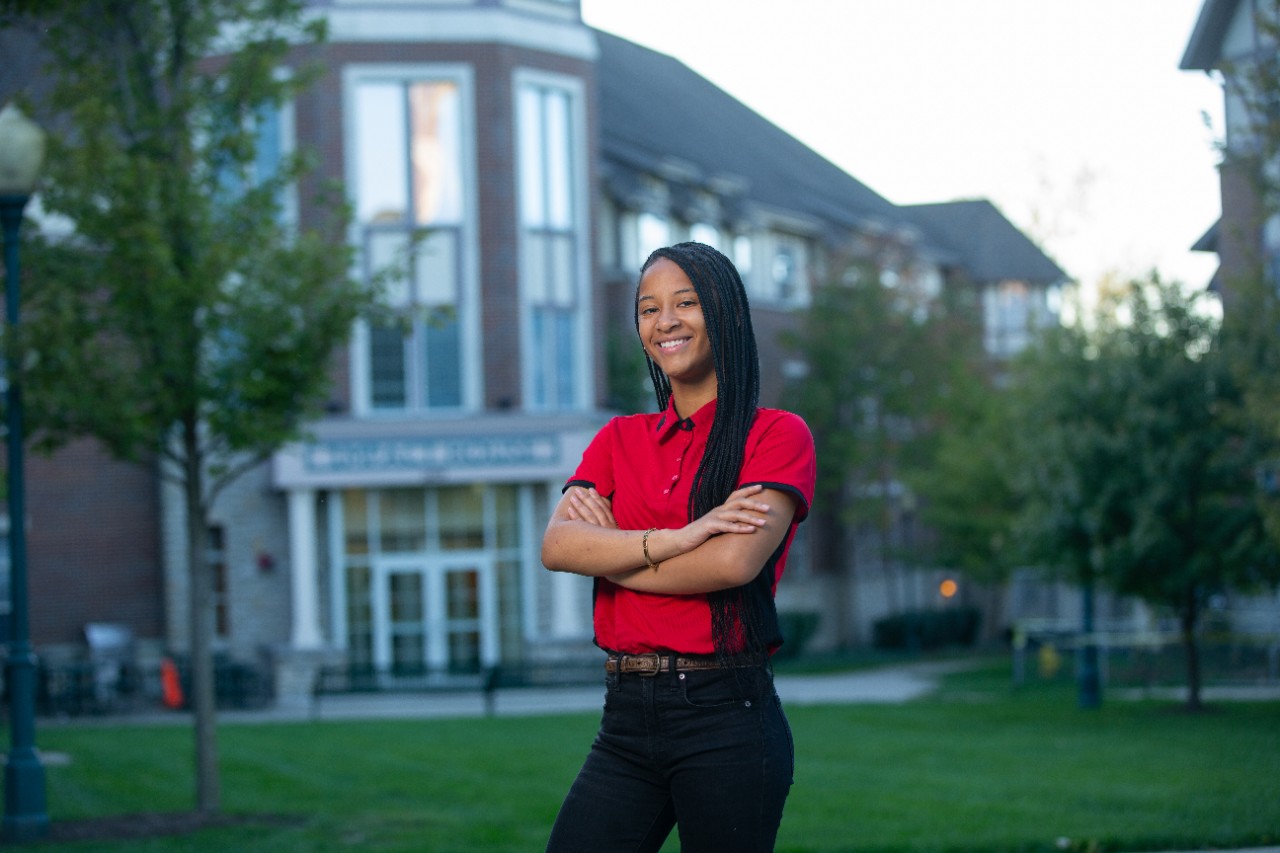 Local 12 News: UC to waive all application fees for prospective students until Sunday, Nov. 14
UC student discusses triumphs and challenges of being a first-generation college student
Local 12 News highlighted efforts by the University of Cincinnati to celebrate the promise of first-generation college students. UC during the week of November 8 waived college application fees for prospective students. First-generation students like Karrington Rainey also shared their story on the university website and with a journalist from Local 12 News.
UC is home to 7,992 first-generation college students.
Rainey, a current third-year student UC and the first in her family to go to college, was a member of the CPS ambassador program when she was in high school.
"When I got into UC, it was definitely a proud moment for me," Rainey told Local 12 News. "I was happy that I pushed myself and I was also excited that I made my mother proud."
Growing up, Rainey's mother and sister suffered from mental illness, and Rainey is using that experience to help others. "I'm able to help and talk to them about certain things because I've seen it growing up and I can also refer them to different resources on campus," Rainey said.
Rainey lives in the 1mpact House, which was created specifically for first-generation students on campus so that they can receive support once they arrive.
"It really is a home to a lot of people," Rainey said. "Some people don't even go back home. They just stay here over the winter and spring break just because it's their home and makes everybody feel so welcome."
The University of Cincinnati's Gen-1 program is the country's first living-learning community that focuses on first-generation college students.  UC administrators Dr. Felicia Wallace and Dr. Yosmeriz Roman spoke with Local 12 News about the support UC is offering first-generation students and their promise in higher education.
Two segments were aired by Local 12; scroll through the station's web page view both online.