UC welcomes largest group of new global students ever this fall
Despite pandemic and politics, global students arrive at the University of Cincinnati
This fall, a record number of international students arrived for the first time at the University of Cincinnati.
In spite of ongoing uncertainty over global health and safety, in spite of sometimes chaotic changes to government guidelines or the availability of visa appointments, and in spite of the many complications currently entangling world travel, 1,224 new international students arrived at UC for the first time this fall.
Not all of them made it on time for the official headcount on "census day," the date two weeks after start of term when U.S. universities close enrollments and report their statistics to the government. Just as it did last fall, the journey proved complicated for many. (Read on for the story of the last international student to arrive at UC this term.)
But as counts for the first semester of 2021-2022 begin to fall into place, the numbers confirm what we have known all along: Students recognize the value of a global education at UC and have persisted through many challenges to come here and pursue their dreams.
The group includes both newly admitted students and many who deferred their enrollment last year because of the world's precarious state. It also includes some who began their degree work online from abroad, often attending classes in the middle of the night.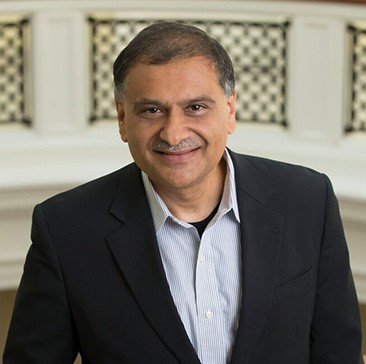 Now they've arrived at UC to take up their studies in person.
"A world-class university has to be a global one," said Vice Provost for International Affairs Raj Mehta.
"There is a fourth "I" implicit in UC's core values of inclusion, innovation and impact, and that is internationalism. We can only realize our Next Lives Here vision when our students have multicultural competencies, a transdisciplinary perspective and the ability to use the virtual tools of a borderless workplace. The year of COVID has shown us that."
There is a fourth "I" implicit in UC's core values of inclusion, innovation and impact, and that is internationalism.
Raj Mehta Vice provost for international affairs
"That's why we are so happy to welcome our international students this fall. We admire the strength of character that has brought them here, and we can't wait to see what else they bring to our community."  
International education in the U.S.
In conjunction with International Education Week this November 15-19, two major annual statistical reports were released that give U.S. policy makers and educators new data to study the changing state of international education in the U.S.
Higher education as a whole has been shaken and reshaped by the forces of the pandemic in the past two years, and data show that international education is one of the sectors most profoundly affected. But it has also been evolving through a more extended period of economic, demographic and political shifts around the globe.
The Open Doors report, published Monday by the nonprofit IIE: International Institute of Education and the U.S. State Department, is the primary report on study abroad and on international students and scholars in the U.S. Its data cover the 2020-21 academic year. According to the report,
After climbing enrollments that plateaued in 2016-2018, 2020 and 2021 saw large drops in international student numbers in the U.S. Last fall was the first time since 2015 that enrollments dipped below one million (914,095), the steepest decline,15%, that Open Doors has ever recorded.
New student enrollments suffered most, as many continuing students were able to remain in the U.S. to study last year. After a single-digit drop in 2016-17 and essentially flat rates since, new enrollments fell a staggering 45.6% between fall 2019 and fall 2020.
More than 40,000 students deferred their enrollment in U.S. universities in 2020-21.
These and other key findings are available in a series of infographics and summaries along with the full statistical report on the Open Doors website.
While the report focuses on last year, its compilers also released a "snapshot" report for this fall from a subset of the universities it tracks. The 2021 snapshot key findings offer a more hopeful glimpse of current trends than data published earlier this term.
New enrollments are back up 68% for fall 2021, rebounding substantially but unevenly from the major losses of 2020.
Total enrollments are up 8% from last year's 17% dip. Adding the students who stay in the U.S. for Optional Practical Training work opportunities after earning their degrees and those studying online full-time from abroad, this fall's recovery in the number of international students is at +4% overall.
Only a fifth as many international students are studying online from abroad this fall than last.
A second major report published this week explains one reason why those numbers matter. International education is one of the largest U.S. service exports.
NAFSA: Association of International Educators this week updated its interactive statistical tool that calculates the economic value of international students to the U.S. economy and to individual states and congressional districts. The report estimates that
International higher education contributed $28.4 billion to the U.S. economy in 2020. This is down from $40.5 billion in 2018.
It created or supported 306,308 jobs last year in such sectors as accommodation, dining, retail, health insurance, telecommunications and transportation, in addition to education. For every three international students in the U.S., the industry creates or supports one job.
Ohio, with 29,979 international students in 2019-20, was again one of the top ten states to benefit economically, with $858.4 million and 9,293 jobs contributed to its economy, 44% of those jobs beyond the field of education. Second in number only to Ohio State University students, 4,084 UC students contributed $86 million, supporting 1,030 jobs.
UC and the U.S.: Numbers in context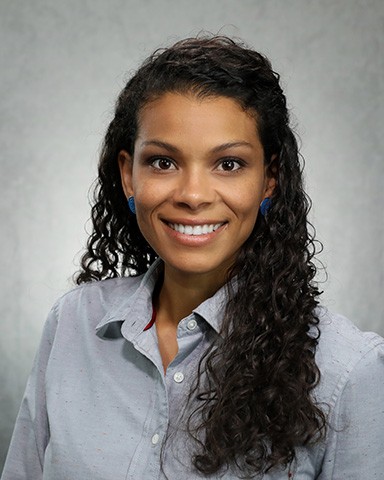 Regardless of statistics, the arrival of such a large number to UC's campuses this fall is energizing for everyone involved in the University of Cincinnati's globalization.
"Attracting international students to UC to share their perspectives, their culture, their experience, is in line with sending our students abroad to experience the same. We need students to be knowledgeable and competent in the world around them," said Academic Director of International Programs in the Carl H. Lindner College of Business Michelle Johns. Johns is also  director of the international business program.
Director of International Admissions Jon Weller compared international recruitment to another way UC strives to offer the best to all its students.
"The reality is, you can't be a great state university if you only enroll people from Cincinnati. You can't be a great national university if you only enroll people from Ohio. So if you want to be a world-renowned institution, then you have to be able to attract top students from all over. It's part of making UC a great place for our students from Cincinnati and Ohio, too," he said.
"Here's another way to look at it. A lot of people—including me—love UC athletics, and we want great student-athletes from all over the country here for our teams, athletes who are also going do well in our colleges. My office is out there recruiting great students from all over the world to put UC on top."
So how is UC doing in that global recruitment drive?
UC, like all universities, maintains multiple sets of statistics for different reporting bodies.
The figure confirming a record 1,224 new arrivals at UC by census day, September 7, comes from internal records maintained by the UC International office of students as they actually arrive on campus.
The number of newly enrolled international students UC reported this fall to the National Center for Education Statistics is 685. The difference between the figures is because of previously enrolled students who studied online from abroad last year or who deferred their enrollments.
But in order to make apples-to-apples comparisons with the report released this week, here are some statistics from UC's Open Doors counts of 2021, 2020 and 2019.
UC by the numbers: Open Doors 2019-2021
Open Doors does not count students on extension campuses like UC's engineering Joint Co-Op Institute at Chongqing University in China, or DACA students. It includes those on OPT (the post-degree visa extension to work in the U.S.) and now those studying online full-time from abroad.
UC reported 1,047 new international students from this year's census date to Open Doors for fall 2021. New student enrollments doubled from last year at UC, compared to the national rate of +68%.
UC is down by a single new student from the number recruited in 2019.
UC lost new undergraduates and gained new graduates—65 and 64, respectively—since 2019, for that difference of one in the Open Doors count.
At a total of 4,512 students including OPT, UC's international population is up 15.8% after last fall's 12.8% drop, for a total gain of 1%.
Enrollment in degree programs is at 3,282 (UC's official census count is 3,633), an upward surge of 21.6% from last fall. This compares to the overall national rate of +8% and the national rate for doctoral universities, which is +4%, according to the 2021 snapshot.

Since 2019, UC's total enrollment is up a fractional .6%.
While the 2021 snapshot report does not analyze international undergraduate vs. graduate enrollment rates, UC's loss of undergraduates overall (total enrollments +3.7% since last year but -3.8% since 2019) and gain of graduates (total enrollments +217.5% from 2020 and +8.8% from 2019) is in line with larger trends, according to a major preliminary report from earlier this fall analyzing changes in U.S. higher education as a whole.
As more national numbers are released, the picture will become clearer of how UC is doing compared to similar institutions in the US. But here are just two additional statistics from UC's official census figures, even though these are oranges tossed among the apples:
International students make up 7.8% of UC's student population this fall, as high a proportion as they have in any year in the past decade of growth and diversification.
Last fall, during the height of the pandemic, by official census counts, UC actually enrolled more new international undergraduates than in fall 2019, pre-COVID. The numbers bump was tiny—just 7 more students—but nevertheless remarkable in such a period of chaos.
International recruiting at UC: A tradition of innovation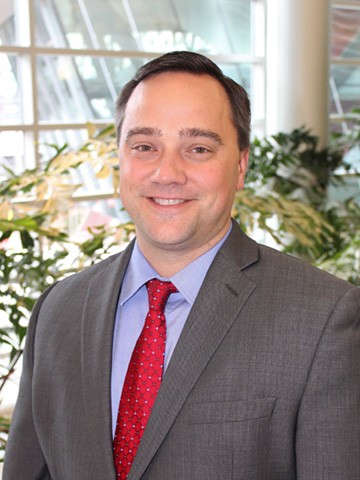 Weller described the International Admissions office's round-the-clock efforts to connect with and support students throughout the pandemic, which intensified despite the office being very short-staffed.
"I was at the Denver airport on a flight home from somewhere, and there was this coffee [stand], and on top of this coffee cup it said, 'Stay up late, get up early, change the world,' right? That's probably been the theme of our office for the past year and a half."
He credits a great staff who sincerely made students feel welcome as a major reason for UC's recruiting success.
But UC also has a strong infrastructure to recruit and retain quality students from around the globe. Multiple offices across UC's colleges contribute to the mission.
UC also maintains offices in China, India and Vietnam and a centrally coordinated global network of partners and agents that support students, families and high school counselors around the world.
The university helped to pioneer this recruiting system and under the first Vice Provost for International Affairs, Dr. Mitch Leventhal, was one of the founding members of the AIRC (American International Recruitment Council), the U.S. professional organization that sets standards for international student recruitment.
"We're considered one of the best universities for managing a network like that," Weller said. "Lots of universities have even larger networks than we have, but they don't manage them, support them, train them, monitor the student success like we do."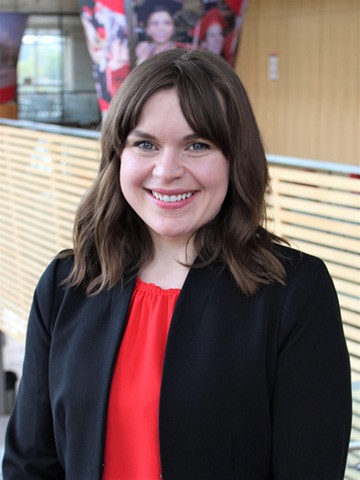 Associate Director Sarah Mackey contrasted a common travel-heavy approach to recruiting with the marketing focus and strategic approach of UC's team.
"I don't think this office historically has been an office of road warriors," she said. "We have a full spectrum of skillsets in our office. We're like a mini marketing and design firm. We have 70 partners around the world. We have full-time in-country reps in three places. We have long-existing relationships with high schools that we've been working with year after year after year after year. And we've done all of those things for a long time. I think we were able to pivot and make some slight adjustments minus the travel."
Virtual platforms, real connections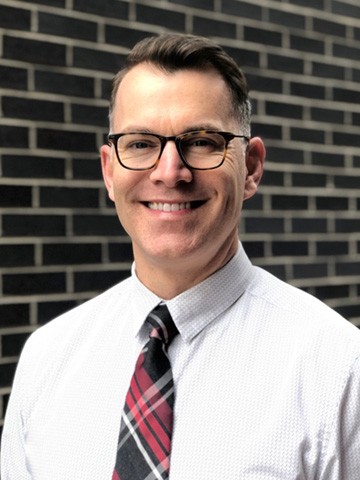 When travel shut down entirely, the office zeroed in on digital advertising and social media.
Assistant Director Nick Paddock, territory manager and counselor for Sub-Saharan Africa & Southeast Asia, said about digital marketing, "I think that was a big game changer for our office, because we were able to reach huge populations in certain countries that we'd never reached before."
In-house virtual events have previewed the UC experience for students and provided capsule information on tuition and finances, co-op and internships, applying for housing and other essentials.
Paddock coordinates UC's international student ambassador group and has been liaising with student groups like the PandaCats, Chinese students who have created their own group chat with prospective students and applicants.
"There's active recruiting going on from current students that aren't even associated with Admissions or UC International at all."
Like most universities, UC has also been taking advantage of virtual student fairs.
"Our office probably does at least fifty virtual events in one season, between the global offices and our office. I'm sitting in on a fair tomorrow or Wednesday that's Russia, Uzbekistan, Kazakhstan, Mongolia, all of central Asia," Mackey said. "There's a huge amount of opportunity with this virtual setting to reach out to students that we normally wouldn't. We normally wouldn't travel to Moscow, for example."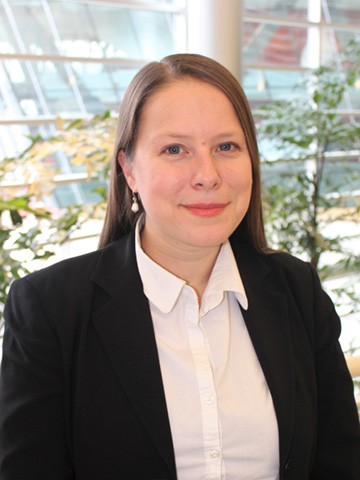 Assistant Director Megan Lindle, who manages the Middle East and North Africa recruiting territory, sees the pluses and minuses of virtual platforms to connect with students.
"I try to use the technology to my advantage and show them everything through my computer that I might not have been able as easily to show them at a fair [in person]," she said. She has started new WhatsApp groups to help keep prospective students and new applicants informed. She's easily able to contact alumni to work virtual events, which would be more difficult if she were in-country and they had to travel to meet her.
But in highly relational cultures, she said, "I think we're missing that human face-to-face interaction. I think that's really important for recruitment and for establishing those first points of contact with the students. And it also means a lot for UC, for recognition of our university in other countries around the world, to be there."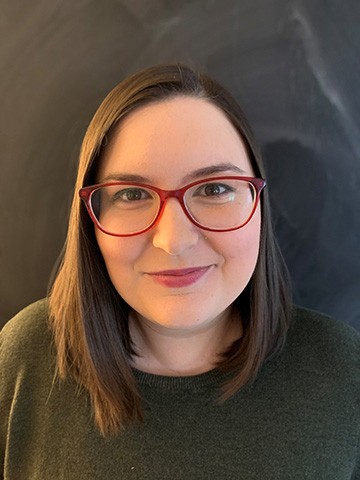 (She still manages to connect in person once students arrive at UC. Coffee comes into play for that aspect of recruiting, too—she mentioned several upcoming coffee dates with students and their families visiting from around the globe.)
Natalie Ochmann, UC International's assistant director of marketing and publications, posted a story on Instagram ahead of International Education Week asking new international undergrads why they came to UC. Dozens responded.
"And we got a response from a student who is not even enrolled yet, saying, 'I want to come to UC and my enthusiasm is mounting with all the insta posts.'"
Other students have DM'd the office to say that they chose UC after being attracted by its Instagram or TikTok accounts.
The consensus is that recruiting in future is likely to be a hybrid of virtual and face-to-face connections.
It's not only COVID that has changed global recruiting. Weller, who has been leading UC's undergraduate international efforts for almost 15 years, said that changes to the picture over the past decade are not as simple as partisan headlines have sometimes painted them. Many economic and demographic shifts are pieces of the global recruitment puzzle.
The U.S. still leads the world in the number of international students it hosts, but more of them are now looking to the U.K., Canada, Australia and other regional hubs. Many now have higher education opportunities in their own countries that were not available a decade ago.
A lot of media attention has gone to students from China in U.S. universities. The pandemic has had a drastic effect on their numbers, but despite shifting political relationships between the two countries, China is still the top country of origin for international students in the U.S.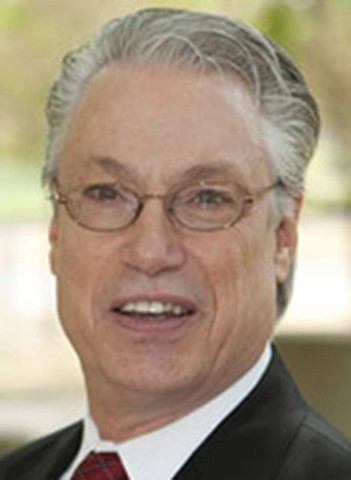 Michael Neugent, director of the MS Finance program in the Lindner College of Business, has recently been appointed one of UC International's pilot faculty fellows for international initiatives. He and Jun Wang of the College of Medicine will work on developing strategic partnerships for UC in China.
He describes international education as critical to international diplomacy and sees benefits for both countries in finding the right partnerships to strengthen relations between China and the U.S.
"We welcome the diversity that students from China bring to our programs. … It's an advantage to the student who comes from China, but it's also an advantage to the student who's from the U.S. And having diversity in the classroom benefits everybody."
India remains in the second spot for international students in the U.S., though numbers are dropping from that country as well. It is the top country of origin for international students at UC; nearly two and a half times as many students currently come here from India as from China.
In the past five years, UC has recruited increasing numbers of students from South and Southeast Asia. Students from Sub-Saharan Africa are another rapidly growing group, though six of UC's top 10 markets are still in Asia. Mackey lists Vietnam, the UAE, Nepal, Bangladesh, Brazil, Mexico, Uzbekistan and Egypt as countries of recent focus.
Changing lives, changing futures
For students from all those countries and from the U.S., international education changes lives.
Focusing on the value of UC's Next Lives Here platform of experiential learning and co-op, Neugent pointed out, "The global workplace of the future is going to look very different than it did even two or three years ago. And with it now being so much easier to globalize remotely, that is going to change the dynamics and may even create more of a demand for international education."
He believes, like many others, that with U.S. universities having so quickly moved content online in response to the pandemic, there are now enormous new opportunities for global students to access top-tier educations and to do so in ways that develop their language and cross-cultural skills.    
"That's a piece—I don't think we know what the impact is going to be. I think it's an opportunity that really wasn't there two or three years ago. Because as a university we're fleshing out those online programs, it will be interesting to see what that impact is going to be a year, two years from now."
What's next for international education at UC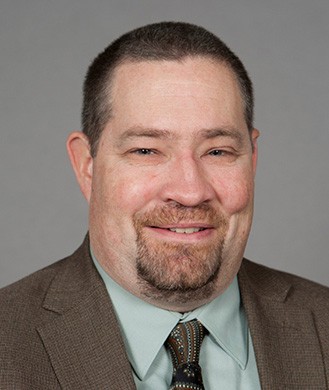 The processing of I-20 forms (documents certifying admission and eligibility to apply for a student visa) for next term is ahead of pre-COVID pace as well, according to International Services Director Ron Cushing. Provided students meet the requirements of the October 25 Presidential Proclamation for travelers to the U.S. to be fully vaccinated against COVID-19, Cushing believes a larger than normal contingent of students will arrive for spring as well.
"We're already up 50% for undergraduate confirmations over spring of 2021," said Jason Chambers, associate director in the International Admissions office. "And we have an additional 63 offers not yet confirmed. This is a considerable increase from the 67 total international undergrads who came to UC last spring."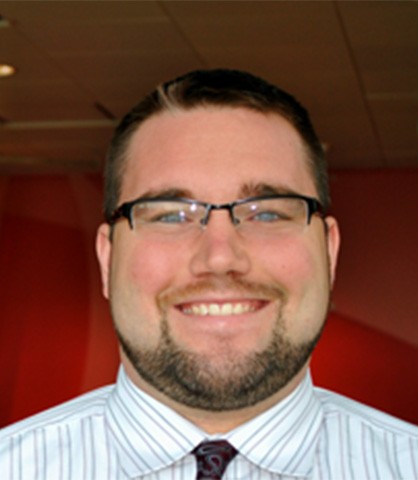 Like that eager prospect who chimed in on the Instagram story, these students can't wait for their chance to come to UC to fulfill their dreams.
UC's colleges are continuing to find innovative virtual ways to provide global experiences for students who are unable to travel. Joint classes with partner universities around the world, podcasts with international experts, virtual conferences and shared research projects have all helped bring the world to UC and UC to the world.
And those international students who finally made it here this fall—how are they doing?
Johns said the graduate students she talks to are really glad to be here, but still seem a little dazed.
"When they talk to me about it, they feel a little exhausted. Their voices, it's almost like they've been walking upstairs, and we're standing still! You can just hear this exhaustion in them just mentally thinking about the process or the waiting game that they just went through," she said. "I think for some of them a lot of things fell into place so quickly and perhaps at the last minute."
"I feel like it was always a lot of hoops to jump through, a lot of steps to the process, a lot to navigate [even] before the pandemic if you were an international student coming to the U.S. from abroad," said Lindle. "But I think they're very resilient and very excited and determined … to make it work, and I think our job is just to support them through that process."
Abeer Hasan is one of those students who persisted to get to UC this fall, knowing that his education here will change his life and help him change the future.
Hasan, a student from Bangladesh, was eager to start his master's program in mechanical engineering at the University of Cincinnati this fall, but the pandemic altered his plans.
His dream was to prepare for a career in manufacturing automation at UC's College of Engineering and Applied Science, which offers a master's option that focuses on technical skills for the workforce and would give him hands-on industry work experience.
Once he was accepted to UC, he applied for his visa in early June 2021 with a plan to be in Cincinnati before classes started on August 23. Because of the pandemic, the U.S. Embassy in Bangladesh was only offering emergency visa interview appointments. While Hasan nervously waited to hear if he would be granted an appointment, COVID-19 cases in Bangladesh skyrocketed to the highest level of the pandemic, and the country entered a complete lockdown.
"At that time, I had just applied for that emergency interview, and I was thinking that if everything just shuts down, what will happen to my interview appointment?" Hasan said.
I was thinking that if everything just shuts down, what will happen to my interview appointment?
Hasan Abeer UC MEng student
After several days, the U.S. Embassy announced it would be continuing with emergency visa appointments, and Bangladeshis were able to leave their homes for interviews.
In late July, Hasan finally learned he was approved for an interview, but it took another two weeks to schedule the appointment for mid-August, with perhaps an additional two weeks before he would have his visa in his hands.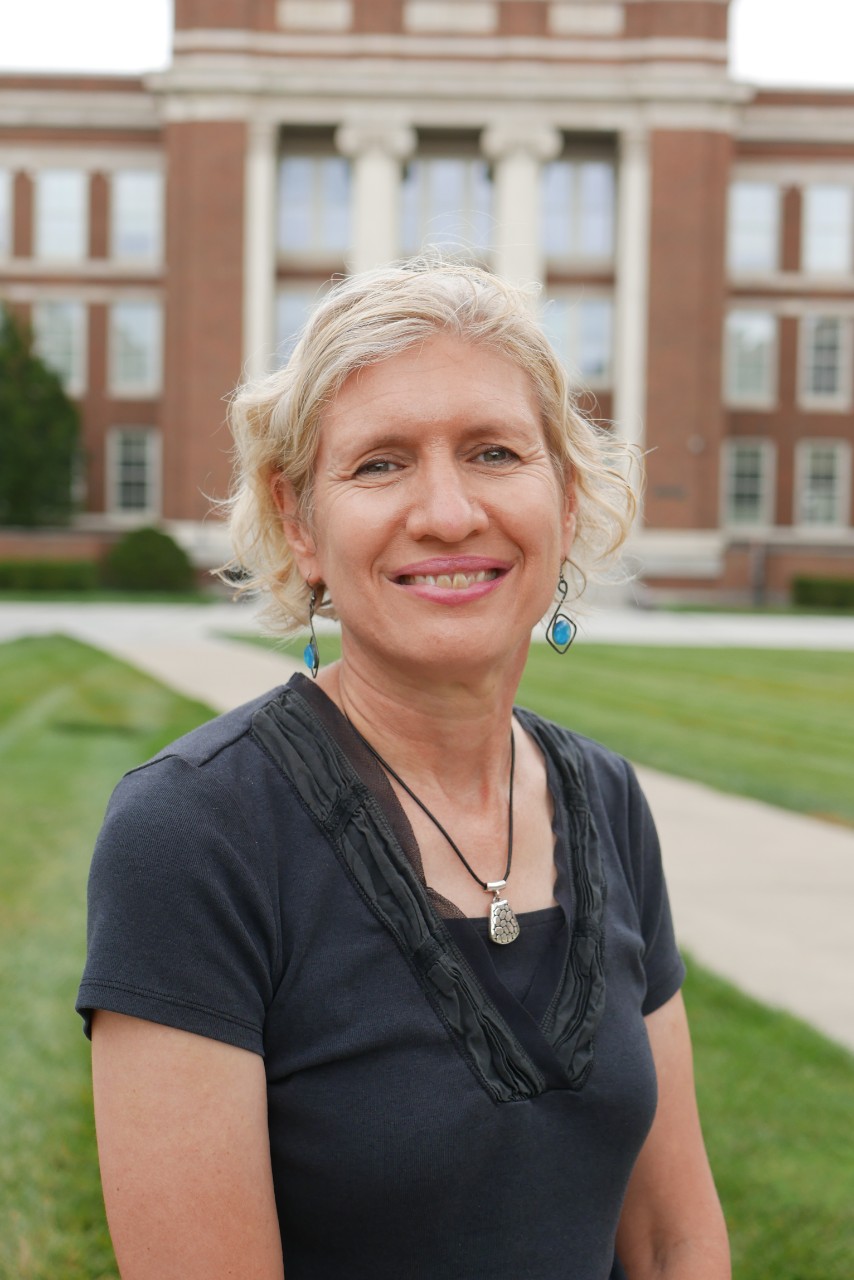 Julie Steimle, assistant director of graduate student advising for Hasan's program at UC, said, "Most of the graduate students in the College of Engineering & Applied Science are international students, so our college leadership has had to work with UC International to devise creative solutions over the past two years which would allow international students to begin their studies at UC despite challenges associated with obtaining visa appointments in the midst of a global pandemic."
She contacted Hasan to offer him the option to start classes online until he could get to the U.S.
That's what Hasan decided to do. With new paperwork reflecting his changed arrival date, Hasan was able to focus on making plans to come to Cincinnati.
"At that point, I was a bit relieved, so I could focus on my interview, which went nicely," Hasan said. "With the COVID situation in my country, I was still worried my flights might get canceled. I didn't know what was going to happen.
"My professors helped me in any possible way. I'd really like to thank them. There is a big difference in the time zone, so sometimes they would have to reschedule a deadline for me because it was 3:00 in the morning in my country. They understood the situation."
In September, with COVID case rates falling in Bangladesh, the lockdown was lifted. Hasan was able to buy his plane ticket and fly to UC on October 4. After quarantining and testing, Hasan was able to start his classes in person on campus.
"It's a very beautiful campus and a beautiful city," Hasan said. "I think it was a very good decision for me to join UC."
Featured image:  An image from 2016 of Global Opportunity Scholar Pranita Dhungana moving into her dorm room in Scioto.
Reporting of Abeer Hasan's story by Anya Rao.
Find yourself here. Discover what's Next.
1
UC and GE partner to introduce high schoolers to engineering
September 21, 2023
Rising 9th and 10th graders experienced a free, weeklong, immersive engineering camp at the University of Cincinnati as part of GE's Next Engineers program. Students completed hands-on engineering design challenges while being mentored by GE Aerospace volunteers, industry professionals and current College of Engineering and Applied Science (CEAS) students.
2
Newsday: Lindner professor weighs in on state-level affordable...
September 19, 2023
As New York Gov. Kathy Hochul announced a new initiative to explore state-level policies for combating the affordable housing crisis, Carl H. Lindner College of Business real estate professor Gary Painter, PhD, offered insight to Newsday on the impact of such programs.
3
With UC, you see the world
September 19, 2023
Study abroad is back to 75% of pre-COVID levels at the University of Cincinnati, and a wide variety of international study options is available to students in any program. Where do you see yourself in the world?
Debug
Query for this