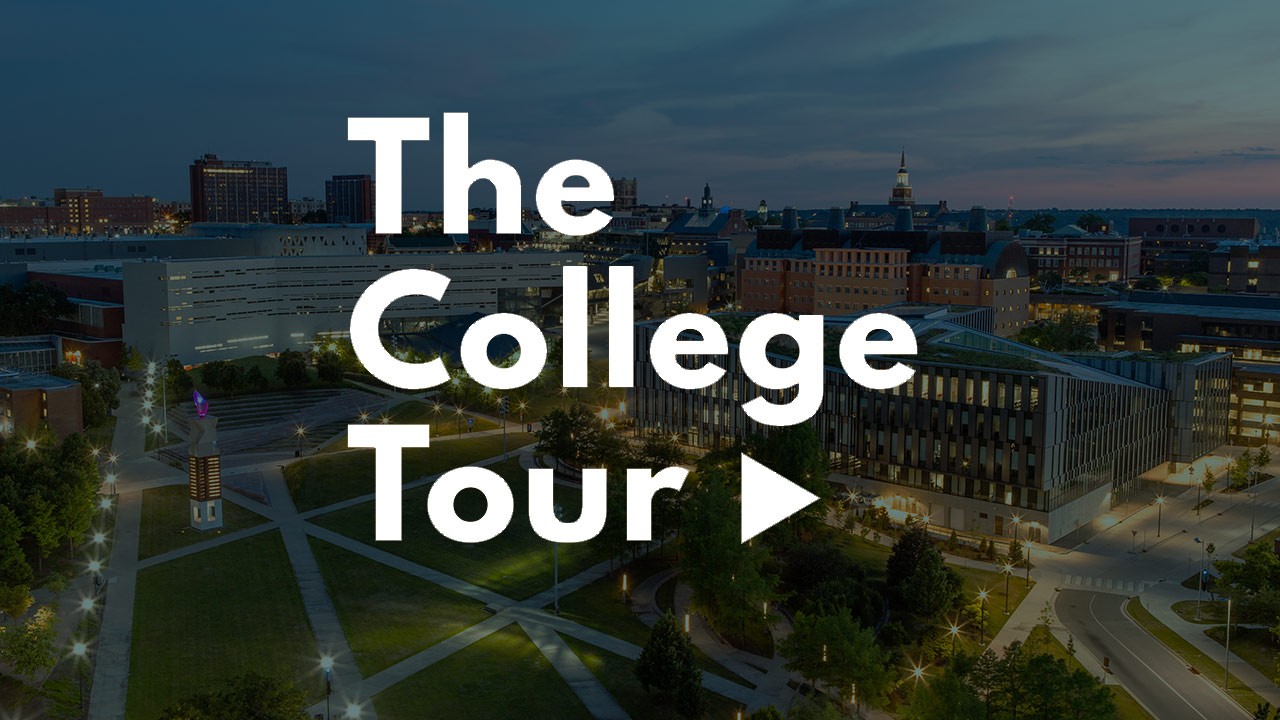 UC takes center stage in Amazon Prime series
Meet the students and alumni behind UC's episode of 'The College Tour'
1
Co-ops allow UC undergrad to explore passions, career path
March 29, 2023
According to national studies, as many as 75% to 85% of undergraduate students will change their major at least once before earning their degree. One in ten undergraduate students will change their major more than once throughout their college career. With over 40 majors to choose from in the University of Cincinnati's College of Arts and Sciences, declaring a major can be a comprehensive process. Fourth year undergraduate student Maggie Sweeney found her perfect fit in the International Affairs program. "I used my resources at UC and looked into a couple different majors," said Sweeney. "International affairs stuck out to me because it is an interdisciplinary major and all my interests in history, language, and social justice were encompassed into one major as a whole." 
2
Biomedical engineer driven to create a better life for her sister
March 29, 2023
Dominique Tanner, a biomedical engineering doctoral candidate at the University of Cincinnati, finds motivation from her sister. Diagnosed with epilepsy at just a few months old, her sister has experienced seizures all her life. Tanner became determined to learn about the condition and dedicated herself to a career in helping her sister and others like her. She is the second black woman to receive a Ph.D. in biomedical engineering at UC and was named Graduate Student Engineer of the Month by the College of Engineering and Applied Science.
3
Aerospace engineer shares how co-op helped her discover her path
March 28, 2023
The "College Matters. Alma Matters." Podcast interviewed University of Cincinnati aerospace engineering Ph.D. candidate Lynn Pickering earlier this month. In the episode she discusses her undergraduate experience at UC, the importance of co-op and her research of fuzzy logic.
Debug
Query for this