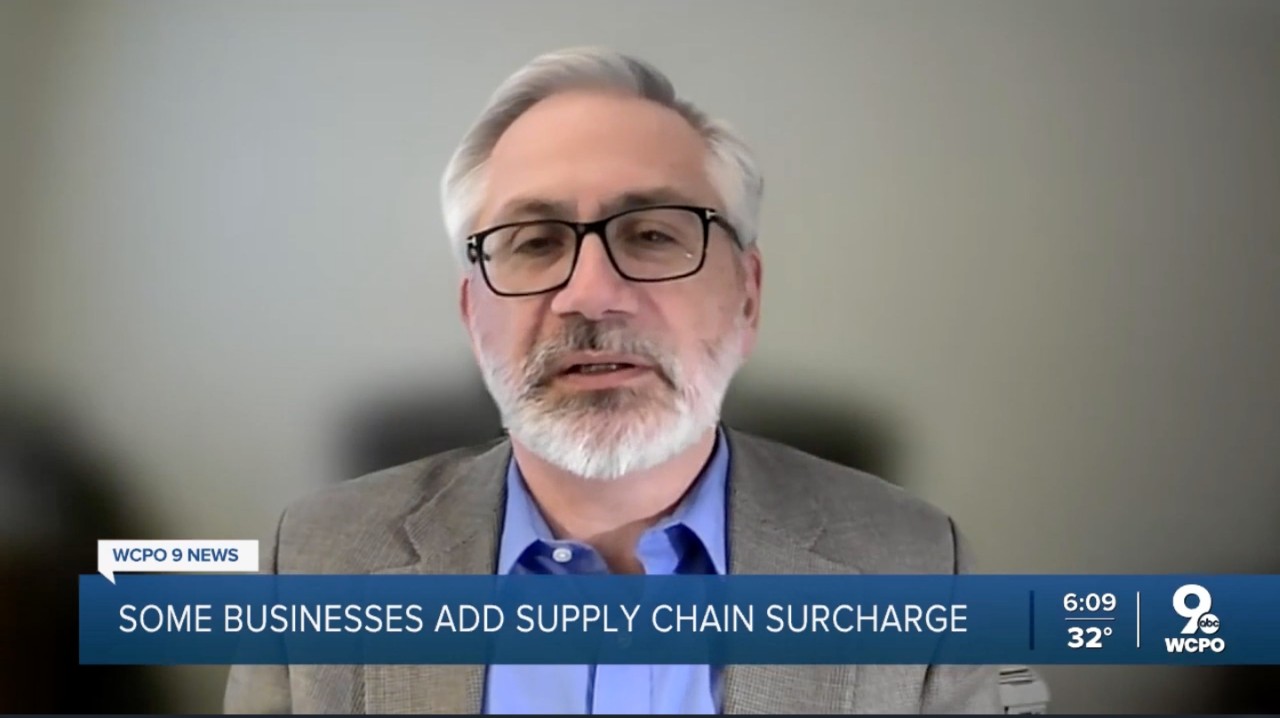 UC associate dean says supply chain issues likely to be resolved this year
Restaurants implement surcharges to deal with current problems, WCPO reports
Supply chain issues likely will be under control by the end of 2022, Chuck Sox, the associate dean of impact and partnerships for the University of Cincinnati Carl H. Lindner College of Business, told WCPO.
"I think by the end of 2022, things will be fairly normal… but I think a big component to answer that question is how quickly we get the pandemic under control," Sox said.
For now, WCPO's Mariel Carbone reported, restaurants such as Taste of Belgium have implemented temporary surcharges to cover increased costs and challenges in getting the right supplies.
"It only takes a few people or a few products or a few shipments to be off to really disrupt an entire supply chain," Sox said.
Featured image: UC  supply chain expert Chuck Sox. Screenshot courtesy of WCPO video.
Impact Lives Here
The University of Cincinnati is leading public urban universities into a new era of innovation and impact. Our faculty, staff and students are saving lives, changing outcomes and bending the future in our city's direction. Next Lives Here.
2
Fox19: UC hosts international aerospace conference on AI
June 2, 2023
UC College of Engineering and Applied Science Professor Kelly Cohen talks to Fox19 about how artificial intelligence is becoming more ubiquitous as it becomes more trustworthy. UC is hosting an international conference on artificial intelligence.
3
WVXU: Companies are losing ground on DEI efforts
June 2, 2023
Littisha Bates is a featured guest on WVXU's Cincinnati Edition to discuss the topic of diversity, equity and inclusion (DEI) in the workplace. Bates is UC's associate dean for inclusive excellence and community partnerships.
Debug
Query for this